The First Ghazala Ansari Challenge Golf for ladies has been initiated in memory of the Pakistan's Lady golfer, known for her rhythmic playing style during the 1960-70's.
To be contested over three rounds commenced at the historic Lahore Gymkhana Golf Course on Friday and this was a home course to Ghazala Ansari too. After the completion of the first round, ladies like Parkha Ijaz and Rimsha Ijaz who play to a handicap of one managed to honour Ghazala Ansari by playing artfully and consummately and coming up with scores that are merited and stirring.
While Parkha Ijaz ended the first 18 holes with a score of gross 77, her nearest rival was placed at a score of gross 78. The advantage Parkha enjoys at the moment is just one stroke and hopefully the second round promises a significant fight for eminence.
Other contenders looking good are Zeb un Nisa at a score of gross 81 while two more capable ones Iman Ali Shah and Ghazala Yasmin are tied at a gross score of 84.
For ladies who play to higher handicaps the race for honours starts on Saturday, 19th February.
In Memory of Ghazala Ansari
Ghazala Ansari created a big stir in ladies golf in Pakistan through an inspirational display of technical playing skills as far back as the year 1964 and onwards till early seventies. Her first big success as a golfer of excellence was noticed when she asserted her dominance of the national golf scene by winning the national title with composure, a natural gifted touch, dexterity and mastery.
The golf pundits of those days readily acknowledged her golf swing rhythm, balance and timing and her capabilities were held in utmost admiration. Her shot making was amazing and the way she played competitively became an endless source of amazement and amusement not only for her female adversaries but even for leading men players who sought to match her skills.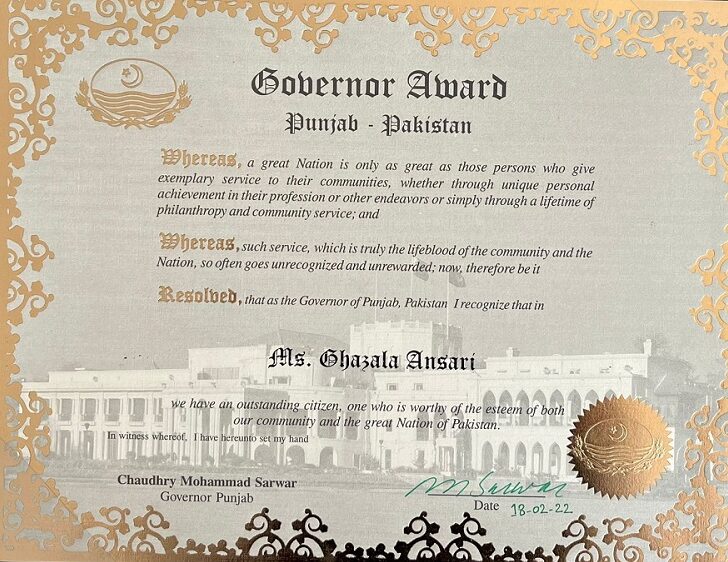 A miracle lady golfer she certainly was but then misfortune and adversity intervened and cancer completely impeded her progress as a golf champion and she was compelled to disassociate herself from all kinds of sporting activity.
And now Dr. Asma Shami and her team have initiated this Championship in her name as she still remains a role model for ladies golf.