MIAMI: Roger Federer drops to second seed after the misfortunate defeat against Thanas Kokkinakis, an Australian qualifier, in the second round of Miami Masters. 
The 175th Ranked ATP player needed some miracle to get into qualifying and with his spectacular performance against the World No. 1 he proved himself. The match score was 3-6, 6-3, 7-6 (7/4). 
While talking to the media Kokkinakis said, "I was calmer than I thought". He further added, "Inside I was pretty happy, I was excited, but I kept pretty calm". 
Federer the 20-time grand slam champion advanced to the top seed after winning the title in Rotterdam and making it to the quarter-finals was important to secure his rank. 
He will now be replaced with the Spaniard, Rafael Nadal after the new rankings are released after the tournament. 
During the press conference Federer said, "Sometimes you have these matches, sometimes you find a way through. I just couldn't get it done today." 
Like last year Federer declared he will skip the clay session this year too, including the French Open.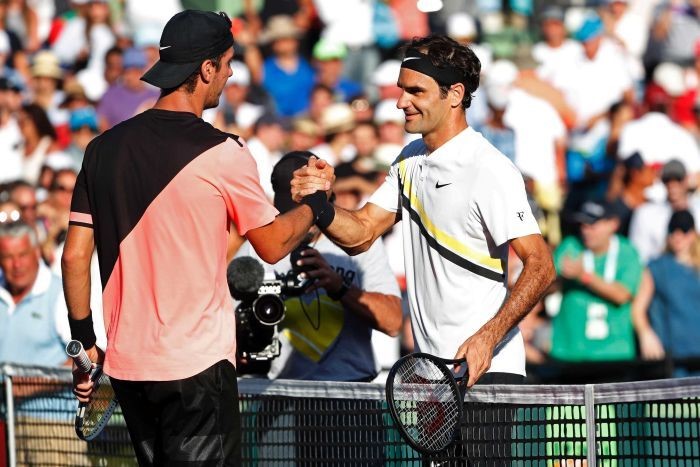 The 21 year old Kokkinakis created a new record for being the lowest-ranked player to beat the World No.  
"When I feel like I'm playing on my terms I don't think there's too many people that can go with me Kokkinakis said. "I just needed to play my game and play aggressive tennis."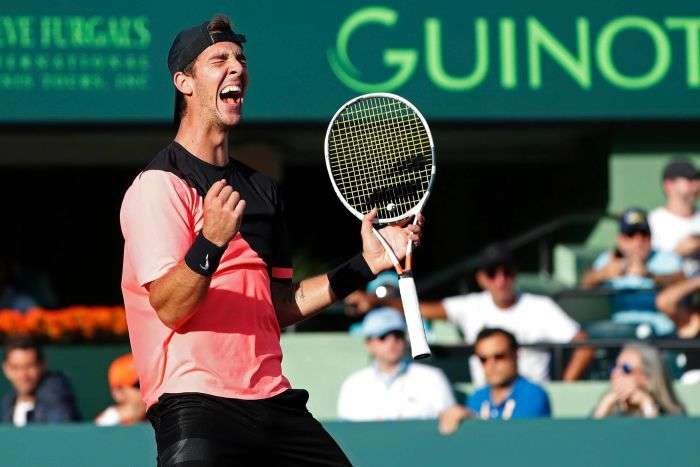 Kokkinakis has practiced with Federer in Dubai, when Federer himself invited the 21 year old at his training facility. 
Kokkinakis will now play against the Spanish Fernando Verdasco in his third round of Miami Masters. 
The question still remains. Is Federer ready to continue his career any further or is it finally the time where he should think about retiring? 
For updates regularly visit: Allsportspk