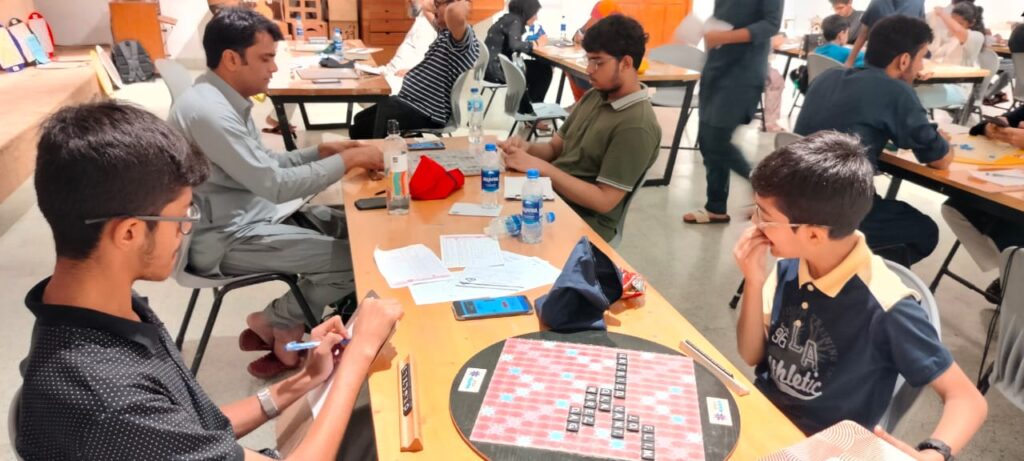 The second day of the 34th Gladiator Pakistan Scrabble Championship unraveled with the leaderboard takings it shape. After 10 additional matches being played, Waseem Khatri outshined himself and transcended his way towards the top with 16 wins. Hasham Hadi with 3 wins apart, followed behind on the second rank. Syed Imaad Ali surged to the third position also with 13 wins but with a slight lesser spread. The Day 1 leading player Ali Salman dropped down onto the 7th rank.
With 19 matches having been played and 8 more to go on Day 3, the ranks of the players have constantly fluctuated along with their performances. However, Waseem Khatri maintained his supremacy by outdoing the others with a difference of 3 wins granting him an edge in the upcoming rounds.
The next round on 21 st – the last day, will witness Waseem Khatri to be up against Imaad Ali on the first table.
The detailed results following the 19th round are appended below:
Day 2 Complete Results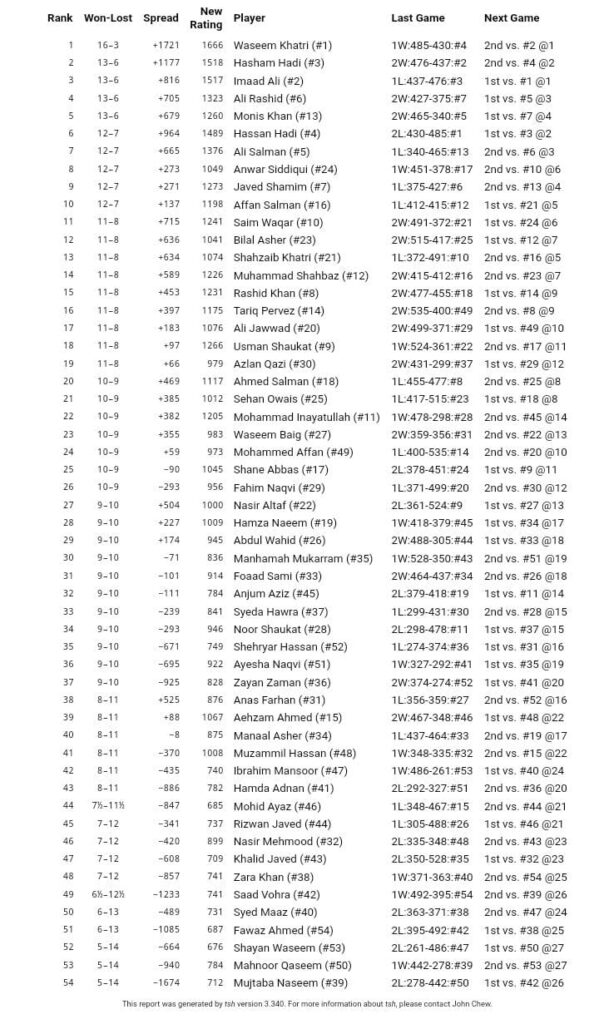 34th Gladiator Pakistan Scrabble Championship – Day 2 Images