The four rounds 61st National Amateur Golf Championships 2021 pedals its direction into the final phase and after three rounds of reliable, methodical and coherent golfing effort, Nouman Ilyas of Lahore Garrison Greens Golf Club finds himself agreeably placed on top of the leaderboard and looking all assured about a luminous result that will make him illustrious and esteemed in the golf arena of Pakistan.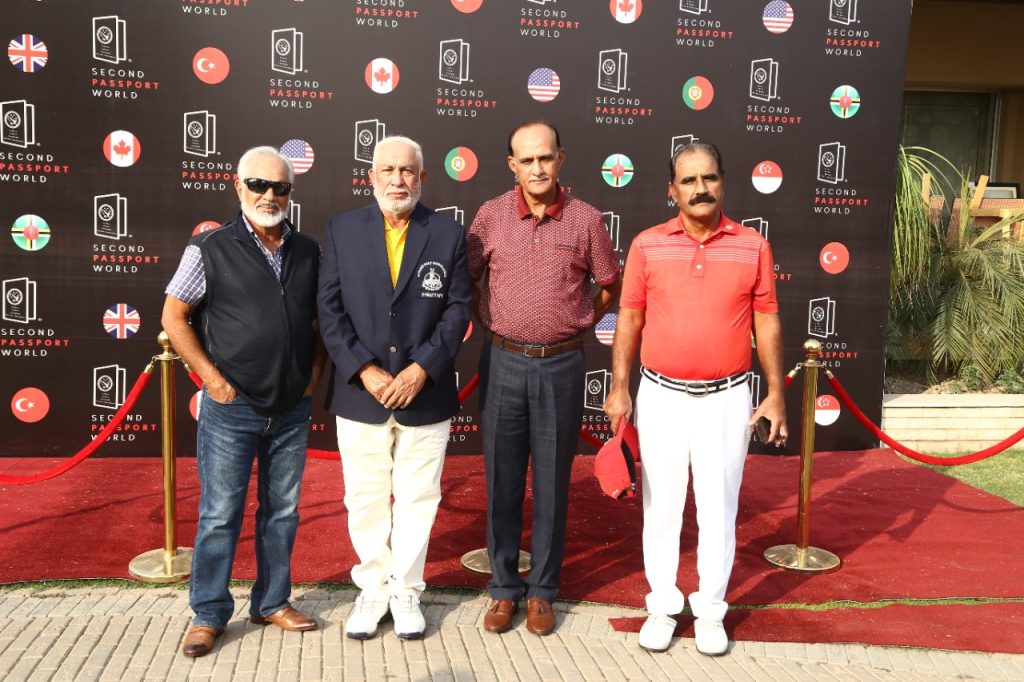 The Inter Association Team Match for Senior Amateur teams concluded and the winning team was the Punjab Team comprised of Tariq Mehmood, Col. Asif Mehdi, Col. Muhammed Shafi and Shafiq Bhatti. The winners managed a team score of 483 and owe this victory to a wonderful team effort. The team of Federal Golf Association was runners up with a score of 506. Their team members were Amer Mir, Brig Tahir Zahid, Shahid Warraich and Tahir Janjua.
With the fourth and final round to be contested on Sunday; 21st November, the Championship has been loaded with twists and turns for other contenders, however, the aspirant star, Nouman has hugged the ascendancy thrust with assertiveness and a sense of commitment. In the third round, Nouman Ilyas was steady, level headed and intent on a creditable display of golfing skills and not once did he falter on any of his shots. His third round 18 holes score was a praiseworthy par 72 gross and that added to his one under par scores. In the earlier two rounds gives him a three rounds aggregate of 214, two under par and makes him look unassailable as far as the combat in the final 18 holes on Sunday is concerned, since his nearest foe, Salman Jehangir (Lahore Gymkhana) is placed at a three rounds aggregate score of 222, eight strokes behind Nouman.
While Salman may be disadvantageously placed as compared to Nouman Ilyas, he clawed his way to the second slot with a splendid performance in the third round. His ability and competence was visible as he compiled a score of gross 73 in the third round and made amends for a dispiriting score of gross 78 in the second round. His three round scores in this national championship now are 71, 78 and 73 which adds to 222, aggregate. However, he still craves for ultimate success but that will depend on a sensational display on Sunday.
Appearing at third position is M. Shoaib of Gymkhana and though he was the blazing one at the end of the first round, his scores during the second round and again during the third round were not fancy enough and now he has to be content with positions other than the prized top one. With three rounds of 69, 78 and 76, his grand total is 223 and he shares the third slot with Omar Khalid of Karachi Golf Club and the defending champion. However, M. Shoaib and Omar Khalid are still in their teens and for them this experience of playing at this level will yield rewarding and prolific times.
Out of the other proficient ones Saim Shazli of Karachi lies at an aggregate score of 225, his three rounds scores being 72,77 and 76 and at 227 is Hussain Hamid of Royal Palm. Hussain Hamid came up with scores of 74, a wasteful 80 and then a commendable 73. One stroke behind Hussain Hamid at an aggregate of 228 are three gifted players. And that includes Qasim Ali Khan (Gymkhana), Hamza Khattak (Peshawar) and Muhammed Dharmal (MDN). We will certainly be hearing more of them in the months to come. Another gifted one at 230 is Muhammed Umer Khokher.
Senior Amateurs in the run for honors are overnight performers Col. Waqar Ahmed (Garrison) leading at a two rounds score of 157 followed by Tariq Mehmood (Garrison) at 158, Amer Mir at 160 and Col Asif Mehdi and Haji Ishaq (Quetta) at 161.
In the Ladies section Humna Amjad (PAF) continues to play with remarkable assurance and her two rounds scores of 74 and 72 are admirable. She is placed at a two rounds aggregate score of 146. Placed second is Rimsha Ijaz (Defence Raya ) with two rounds scores of 77 and 73 and she is placed four strokes behind Humna at 150. At 152 is Parkha Ijaz and following her at 160 are two girls, Suneya Osama and Aania Farooq Syed. Daniah Syed is at 162.