American Football – NFL '19: 100th Season Schedule Announced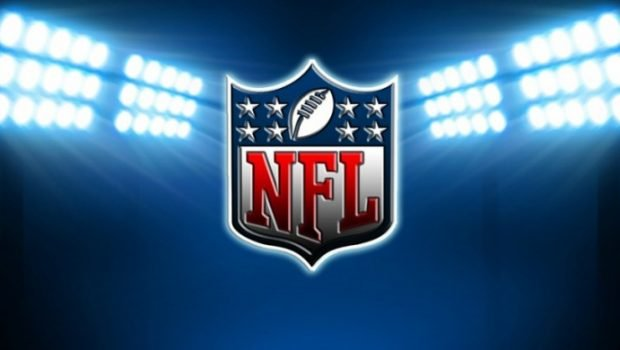 The NFL released the detailed 2019 season schedule for all the 32 NFL teams.
According to the schedule, NFL's 100th season will start on 5th September 2019, with the first game being played during Packers visit to the Bears.
The NFL schedule includes the USA-TV schedules for "Monday Night Football," "Sunday Night Football" and "Thursday Night Football." The announcement also included the schedule for its 3 Thanksgiving games. The Lions hosting the Bears game will be the first of three games. To be followed in the afternoon slot by the Cowboys hosting the Dolphins, and the last night game, being in which the Falcons will host the Saints.
The NFL's international games will be with the first game being played in Tottenham Hotspur Stadium, London. This would be between Bears and Raiders and played on 6th October at 1 p.m. ET. After a week, the Panthers and Buccaneers will play in the same venue with at 9:30 a.m. ET.
Two weeks later, the NFL international games will return to Wembley Stadium in London with the Panthers-Bucs game, with the Bengals and Rams on 27th October at 1 p.m. ET. A week later, the Texans and Jaguars will play at Wembley at 9:30 a.m. ET.
The last international game of the NFL 2019 will take place at Mexico City's Estadio Azteca, where the Chiefs and Chargers will play on 18th November at 8:15 p.m. ET.
The Detailed NFL Schedule is as follows:
AFC East
| | | | | |
| --- | --- | --- | --- | --- |
| Week | Date | Opponent | Kickoff time | TV |
| Week 1 | Sept. 8 | vs. Steelers | 8:20 p.m. ET | NBC |
| Week 2 | Sept. 15 | at Dolphins | 1 p.m. ET | CBS |
| Week 3 | Sept. 22 | vs. Jets | 1 p.m. ET | CBS |
| Week 4 | Sept. 29 | at Bills | 1 p.m. ET | CBS |
| Week 5 | Oct. 6 | at Redskins | 1 p.m. ET | CBS |
| Week 6 | Oct. 10 (Thursday) | vs. Giants | 8:20 p.m. ET | FOX |
| Week 7 | Oct. 21 (Monday) | at Jets | 8:15 p.m. ET | ESPN |
| Week 8 | Oct. 27 | vs. Browns | 4:25 p.m. ET | CBS |
| Week 9 | Nov. 3 | at Ravens | 8:20 p.m. ET | NBC |
| Week 10 | BYE | – | – | – |
| Week 11 | Nov. 17 | at Eagles | 4:25 p.m. ET | CBS |
| Week 12 | Nov. 24 | vs. Cowboys | 4:25 p.m. ET | FOX |
| Week 13 | Dec. 1 | at Texans | 8:20 p.m. ET | NBC |
| Week 14 | Dec. 8 | vs. Chiefs | 4:25 p.m. ET | CBS |
| Week 15 | Dec. 15 | at Bengals | 1 p.m. ET | CBS |
| Week 16 | Dec. 21/22 | vs. Bills | TBD | TBD |
| Week 17 | Dec. 29 | vs. Dolphins | 1 p.m. ET | CBS |
Week
Date
Opponent
Kickoff time
TV
Week 1
Sept. 8
vs. Ravens
1 p.m. ET
CBS
Week 2
Sept. 15
vs. Patriots
1 p.m. ET
CBS
Week 3
Sept. 22
at Cowboys
1 p.m. ET
FOX
Week 4
Sept. 29
vs. Chargers
1 p.m. ET
CBS
Week 5
BYE
Week 6
Oct. 13
vs. Redskins
1 p.m. ET
FOX
Week 7
Oct. 20
at Bills
1 p.m. ET
CBS
Week 8
Oct. 28 (Monday)
at Steelers
8:15 p.m. ET
ESPN
Week 9
Nov. 3
vs. Jets
1 p.m. ET
CBS
Week 10
Nov. 10
at Colts
4:05 p.m. ET
CBS
Week 11
Nov. 17
vs. Bills
1 p.m. ET
CBS
Week 12
Nov. 24
at Browns
1 p.m. ET
CBS
Week 13
Dec. 1
vs. Eagles
1 p.m. ET
FOX
Week 14
Dec. 8
at Jets
1 p.m. ET
CBS
Week 15
Dec. 15
at Giants
1 p.m. ET
CBS
Week 16
Dec. 22
vs. Bengals
1 p.m. ET
CBS
Week 17
Dec. 29
at Patriots
1 p.m. ET
CBS
Week
Date
Opponent
Kickoff time
TV
Week 1
Sep. 8
at Jets
1 p.m. ET
CBS
Weel 2
Sep. 15
at Giants
1 p.m. ET
CBS
Week 3
Sep. 22
vs. Bengals
1 p.m. ET
CBS
Week 4
Sep. 29
vs. Patriots
1 p.m. ET
CBS
Week 5
Oct. 6
at Titans
1 p.m. ET
CBS
Week 6
BYE
Week 7
Oct. 20
vs. Dolphins
1 p.m. ET
CBS
Week 8
Oct. 27
vs. Eagles
1 p.m. ET
FOX
Week 9
Nov. 3
vs. Redskins
1 p.m. ET
FOX
Week 10
Nov. 10
at Browns
1 p.m. ET
CBS
Week 11
Nov. 17
at Dolphins
1 p.m. ET
CBS
Week 12
Nov. 24
vs. Broncos
1 p.m. ET
CBS
Week 13
Nov. 28 (Thursday)
at Cowboys
4:30 p.m. ET
CBS
Week 14
Dec. 8
vs. Ravens
1 p.m. ET
CBS
Week 15
Dec. 15
at Steelers
1 p.m. ET
CBS
Week 16
Dec. 21/22
at Patriots
TBD
TBD
Week 17
Dec. 29
vs. Jets
1 p.m. ET
CBS
| | | | | |
| --- | --- | --- | --- | --- |
| Week | Date | Opponent | Kickoff time | TV |
| Week 1 | Sept. 8 | vs. Bills | 1 p.m. | CBS |
| Week 2 | Sept. 16 (Monday) | vs. Browns | 8:15 p.m. ET | ESPN |
| Week 3 | Sept. 22 | at Patriots | 1 p.m. ET | CBS |
| Week 4 | BYE | – | – | – |
| Week 5 | Oct. 6 | at Eagles | 1 p.m. ET | CBS |
| Week 6 | Oct. 13 | vs. Cowboys | 4:25 p.m. ET | CBS |
| Week 7 | Oct. 21 (Monday) | vs. Patriots | 8:15 p.m. ET | ESPN |
| Week 8 | Oct. 27. | at Jaguars | 1 p.m. ET | CBS |
| Week 9 | Nov. 3 | at Dolphins | 1 p.m. ET | CBS |
| Week 10 | Nov. 10 | vs. Giants | 1 p.m. ET | Fox |
| Week 11 | Nov. 17 | at Redskins | 1 p.m. ET | CBS |
| Week 12 | Nov. 24 | vs. Raiders | 1 p.m. ET | CBS |
| Week 13 | Dec. 1 | at Bengals | 1 p.m. ET | CBS |
| Week 14 | Dec. 8 | vs. Dolphins | 1 p.m. ET | CBS |
| Week 15 | Dec. 12 (Thursday) | at Ravens | 8:20 p.m. ET | Fox/NFLN |
| Week 16 | Dec. 22 | vs. Steelers | 1 p.m. | CBS |
| Week 17 | Dec. 29 | at Bills | 1 p.m. | CBS |
AFC North
Week
Date
Opponent
Kickoff time
TV
Week 1
Sep. 8
at Dolphins
1 p.m. ET
CBS
Weel 2
Sep. 15
vs. Cardinals
1 p.m. ET
FOX
Week 3
Sep. 22
at Chiefs
1 p.m. ET
CBS
Week 4
Sep. 29
vs. Browns
1 p.m. ET
CBS
Week 5
Oct. 6
at Steelers
1 p.m. ET
CBS
Week 6
Oct. 13
vs. Bengals
1 p.m. ET
CBS
Week 7
Oct. 20
at Seahawks
4:25 p.m. ET
CBS
Week 8
BYE
Week 9
Nov. 3
vs. Patriots
8:20 p.m. ET
NBC
Week 10
Nov. 10
at Bengals
1 p.m. ET
CBS
Week 11
Nov. 17
vs. Texans
1 p.m. ET
CBS
Week 12
Nov. 25 (Monday)
at Rams
8:15 p.m. ET
ESPN
Week 13
Dec. 1
vs. 49ers
1 p.m. ET
FOX
Week 14
Dec. 8
at Bills
1 p.m. ET
CBS
Week 15
Dec. 12 (Thursday)
vs. Jets
8:20 p.m. ET
FOX
Week 16
Dec. 22
at Browns
1 p.m. ET
CBS
Week 17
Dec. 29
vs. Steelers
1 p.m. ET
CBS
| | | | | |
| --- | --- | --- | --- | --- |
| Week | Date | Opponent | Kickoff time | TV |
| Week 1 | Sept. 8 | at Patriots | 8:20 p.m. ET | NBC |
| Week 2 | Sept. 15 | vs. Seahawks | 1 p.m. ET | Fox |
| Week 3 | Sept. 22 | at 49ers | 4:25 p.m. ET | CBS |
| Week 4 | Sept. 30 (Monday) | vs. Bengals | 8:15 p.m. ET | ESPN |
| Week 5 | Oct. 6 | vs. Ravens | 1 p.m. ET | CBS |
| Week 6 | Oct. 13 | at Chargers | 8:20 p.m. ET | NBC |
| Week 7 | BYE | – | – | – |
| Week 8 | Oct. 28 (Monday) | vs. Dolphins | 8:15 p.m. ET | ESPN |
| Week 9 | Nov. 3 | vs. Colts | 1 p.m. ET | CBS |
| Week 10 | Nov. 10 | vs. Rams | 4:25 p.m. ET | Fox |
| Week 11 | Nov. 14 (Thursday) | at Browns | 8:20 p.m. ET | Fox/NFLN |
| Week 12 | Nov. 24 | at Bengals | 1 p.m. ET | CBS |
| Week 13 | Dec. 1 | vs. Browns | 4:25 p.m. ET | CBS |
| Week 14 | Dec. 8 | at Cardinals | 4:25 p.m. ET | CBS |
| Week 15 | Dec. 15 | vs. Bills | 1 p.m. ET | CBS |
| Week 16 | Dec. 22 | at Jets | 1 p.m. ET | CBS |
| Week 17 | Dec. 29 | at Ravens | 1 p.m. ET | CBS |
| | | | | |
| --- | --- | --- | --- | --- |
| Week | Date | Opponent | Kickoff time | TV |
| Week 1 | Sept. 8 | vs. Titans | 1 p.m. ET | CBS |
| Week 2 | Sept. 16 (MNF) | at Jets | 8:15 p.m. ET | ESPN |
| Week 3 | Sept. 22 (SNF) | vs. Rams | 8:20 p.m. ET | NBC |
| Week 4 | Sept. 29 | at Ravens | 1 p.m. ET | CBS |
| Week 5 | Oct. 7 (MNF) | at 49ers | 8:15 p.m. ET | ESPN |
| Week 6 | Oct. 13 | vs. Seahawks | 1 p.m. ET | Fox |
| Week 7 | BYE | – | – | – |
| Week 8 | Oct. 27 | at Patriots | 4:25 p.m. ET | CBS |
| Week 9 | Nov. 3 | at Broncos | 4:25 p.m. ET | CBS |
| Week 10 | Nov. 10 | vs. Bills | 1 p.m. ET | CBS |
| Week 11 | Nov. 14 (TNF) | vs. Steelers | 8:20 p.m. ET | Fox/NFLN/Amazon |
| Week 12 | Nov. 24 | vs. Dolphins | 1 p.m. ET | CBS |
| Week 13 | Dec. 1 | at Steelers | 4:25 p.m. ET | CBS |
| Week 14 | Dec. 8 | vs. Bengals | 1 p.m. ET | CBS |
| Week 15 | Dec. 15 | at Cardinals | 4:05 p.m. ET | CBS |
| Week 16 | Dec. 22 | vs. Ravens | 1 p.m. ET | CBS |
| Week 17 | Dec. 29 | at Bengals | 1 p.m. ET | CBS |
Week
Date
Opponent
Kickoff time
TV
Week 1
Sep. 8
at Seahawks
4:05 p.m. ET
CBS
Weel 2
Sep. 15
vs. 49ers
1 p.m. ET
FOX
Week 3
Sep. 22
at Bills
1 p.m. ET
CBS
Week 4
Sep. 30 (Monday)
at Steelers
8:15 p.m. ET
ESPN
Week 5
Oct. 6
vs. Cardinals
1 p.m. ET
FOX
Week 6
Oct. 13
at Ravens
1 p.m. ET
CBS
Week 7
Oct. 20
vs. Jaguars
1 p.m. ET
CBS
Week 8
Oct. 27
at Rams (London)
1 p.m. ET
CBS
Week 9
BYE
Week 10
Nov. 10
vs. Ravens
1 p.m. ET
CBS
Week 11
<td style="box-sizing: border-box; padding: 8px; vertical-align:
AFC South
Week
Date
Opponent
Kickoff time
TV
Week 1
Sep. 9 (Monday)
at Saints
7:10 p.m. ET
ESPN
Weel 2
Sep. 15
vs. Jaguars
1 p.m. ET
CBS
Week 3
Sep. 22
at Chargers
4:25 p.m. ET
CBS
Week 4
Sep. 29
vs. Panthers
1 p.m. ET
FOX
Week 5
Oct. 6
vs. Falcons
1 p.m. ET
FOX
Week 6
Oct. 13
at Chiefs
1 p.m. ET
CBS
Week 7
Oct. 20
at Colts
1 p.m. ET
CBS
Week 8
Oct. 27
vs. Raiders
1 p.m. ET
CBS
Week 9
Nov. 3
at Jaguars (London)
9:30 a.m. ET
NFLN
Week 10
BYE
Week 11
Nov. 17
at Ravens
1 p.m. ET
CBS
Week 12
Nov. 21 (Thursday)
vs. Colts
8:20 p.m. ET
FOX
Week 13
Dec. 1
vs. Patriots
8:20 p.m. ET
NBC
Week 14
Dec. 8
vs. Broncos
1 p.m. ET
CBS
Week 15
Dec. 15
at Titans
1 p.m. ET
CBS
Week 16
Dec. 21/22
at Buccaneers
TBD
TBD
Week 17
Dec. 29
vs. Titans
1 p.m. ET
CBS
Week
Date
Opponent
Kickoff time
TV
Week 1
Sep. 8
at Chargers
4:05 p.m. ET
CBS
Weel 2
Sep. 15
at Titans
1 p.m. ET
CBS
Week 3
Sep. 22
vs. Falcons
1 p.m. ET
CBS
Week 4
Sep. 29
vs. Raiders
1 p.m. ET
CBS
Week 5
Oct. 6
at Chiefs
8:20 p.m. ET
NBC
Week 6
BYE
Week 7
Oct. 20
vs. Texans
1 p.m. ET
CBS
Week 8
Oct. 27
vs. Broncos
4:25 p.m. ET
CBS
Week 9
Nov. 3
at Steelers
1 p.m. ET
CBS
Week 10
Nov. 10
vs. Dolphins
4:05 p.m. ET
CBS
Week 11
Nov. 17
vs. Jaguars
1 p.m. ET
CBS
Week 12
Nov. 21 (Thursday)
at Texans
8:20 p.m. ET
FOX
Week 13
Dec. 1
vs. Titans
1 p.m. ET
CBS
Week 14
Dec. 8
at Buccaneers
1 p.m. ET
CBS
Week 15
Dec. 16 (Monday)
at Saints
8:15 p.m. ET
ESPN
Week 16
Dec. 22
vs. Panthers
1 p.m. ET
FOX
Week 17
Dec. 29
at Jaguars
1 p.m. ET
CBS
Week
Date
Opponent
Kickoff time
TV
Week 1
Sep. 8
at Browns
1 p.m. ET
CBS
Weel 2
Sep. 15
vs. Colts
1 p.m. ET
CBS
Week 3
Sep. 19 (Thursday)
at Jaguars
8:20 p.m. ET
NFLN
Week 4
Sep. 29
at Falcons
1 p.m. ET
CBS
Week 5
Oct. 6
vs. Bills
1 p.m. ET
CBS
Week 6
Oct. 13
at Broncos
4:25 p.m. ET
CBS
Week 7
Oct. 20
vs. Chargers
4:05 p.m. ET
CBS
Week 8
Oct. 27
vs. Buccaneers
1 p.m. ET
FOX
Week 9
Nov. 3
at Panthers
1 p.m. ET
CBS
Week 10
Nov. 10
vs. Chiefs
1 p.m. ET
CBS
Week 11
BYE
Week 12
Nov. 24
vs. Jaguars
4:05 p.m. ET
CBS
Week 13
Dec. 1
at Colts
1 p.m. ET
CBS
Week 14
Dec. 8
at Raiders
4:25 p.m. ET
CBS
Week 15
Dec. 15
vs. Texans
1 p.m. ET
CBS
Week 16
Dec. 22
vs. Saints
1 p.m. ET
FOX
Week 17
Dec. 29
Week
Date
Opponent
Kickoff time
TV
Week 1
Sep. 8
vs. Chiefs
1 p.m. ET
CBS
Weel 2
Sep. 15
at Texans
1 p.m. ET
CBS
Week 3
Sep. 19 (Thursday)
vs. Titans
8:20 p.m. ET
NFLN
Week 4
Sep. 29
at Broncos
4:25 p.m. ET
CBS
Week 5
Oct. 6
at Panthers
1 p.m. ET
CBS
Week 6
Oct. 13
vs. Saints
1 p.m. ET
CBS
Week 7
Oct. 20
at Bengals
1 p.m. ET
CBS
Week 8
Oct. 27
vs. Jets
1 p.m. ET
CBS
Week 9
Nov. 3
vs. Texans (London)
9:30 a.m. ET
NFLN
Week 10
BYE
Week 11
Nov. 17
at Colts
1 p.m. ET
CBS
Week 12
Nov. 24
at Titans
4:05 p.m. ET
CBS
Week 13
Dec. 1
vs. Buccaneers
1 p.m. ET
FOX
Week 14
Dec. 8
vs. Chargers
4:05 p.m. ET
FOX
Week 15
Dec. 15
at Raiders
4:05 p.m. ET
CBS
Week 16
Dec. 22
at Falcons
1 p.m. ET
FOX
Week 17
Dec. 29
vs. Colts
1 p.m. ET
CBS
AFC West
Week
Date
Opponent
Kickoff time
TV
Week 1
Sep. 8
at Jaguars
1 p.m. ET
CBS
Weel 2
Sep. 15
at Raiders
4:05 p.m. ET
CBS
Week 3
Sep. 22
vs. Ravens
1 p.m. ET
CBS
Week 4
Sep. 29
at Lions
1 p.m. ET
FOX
Week 5
Oct. 6
vs. Colts
8:20 p.m. ET
NBC
Week 6
Oct. 13
vs. Texans
1 p.m. ET
CBS
Week 7
Oct. 17 (Thursday)
at Broncos
8:20 p.m. ET
FOX
Week 8
Oct. 27
vs. Packers
8:20 p.m. ET
NBC
Week 9
Nov. 3
vs. Vikings
1 p.m. ET
FOX
Week 10
Nov. 10
at Titans
1 p.m. ET
CBS
Week 11
Nov. 18 (Monday)
at Chargers (Mexico)
8:15 p.m. ET
ESPN
Week 12
BYE
Week 13
Dec. 1
vs. Raiders
1 p.m. ET
CBS
Week 14
Dec. 8
at Patriots
4:25 p.m. ET
CBS
Week 15
Dec. 15
vs. Broncos
1 p.m. ET
CBS
Week 16
Dec. 22
at Bears
8:20 p.m. ET
NBC
Week 17
Dec. 29
vs. Chargers
1 p.m. ET
CBS
Week
Date
Opponent
Kickoff time
TV
Week 1
Sep. 8
vs. Colts
4:05 p.m. ET
CBS
Weel 2
Sep. 15
at Lions
1 p.m. ET
CBS
Week 3
Sep. 22
vs. Texans
4:25 p.m. ET
CBS
Week 4
Sep. 29
at Dolphins
1 p.m. ET
CBS
Week 5
Oct. 6
vs. Broncos
4:05 p.m. ET
CBS
Week 6
Oct. 13
vs. Steelers
8:20 p.m. ET
NBC
Week 7
Oct. 20
at Titans
4:05 p.m. ET
CBS
Week 8
Oct. 27
at Bears
1 p.m. ET
FOX
Week 9
Nov. 3
vs. Packers
4:25 p.m. ET
CBS
Week 10
Nov. 7 (Thursday)
at Raiders
8:20 p.m. ET
FOX
Week 11
Nov. 18 (Monday)
vs. Chiefs (Mexico)
8:15 p.m. ET
ESPN
Week 12
BYE
Week 13
Dec. 1
at Broncos
4:25 p.m. ET
CBS
Week 14
Dec. 8
at Jaguars
4:05 p.m. ET
FOX
Week 15
Dec. 15
vs. Vikings
8:20 p.m. ET
NBC
Week 16
Dec. 21/22
vs. Raiders
TBD
TBD
Week 17
Dec. 29
at Chiefs
1 p.m. ET
CBS
Week
Date
Opponent
Kickoff time
TV
Week 1
Sep. 9 (Monday)
at Raiders
10:20 p.m. ET
ESPN
Weel 2
Sep. 15
vs. Bears
4:25 p.m. ET
FOX
Week 3
Sep. 22
at Packers
1 p.m. ET
FOX
Week 4
Sep. 29
vs. Jaguars
4:25 p.m. ET
CBS
Week 5
Oct. 6
at Chargers
4:05 p.m. ET
CBS
Week 6
Oct. 13
vs. Titans
4:25 p.m. ET
CBS
Week 7
Oct. 17 (Thursday)
vs. Chiefs
8:20 p.m. ET
FOX
Week 8
Oct. 27
at Colts
4:25 p.m. ET
CBS
Week 9
Nov. 3
vs. Browns
4:25 p.m. ET
CBS
Week 10
BYE
Week 11
Nov. 17
at Vikings
1 p.m. ET
CBS
Week 12
Nov. 24
at Bills
1 p.m. ET
CBS
Week 13
Dec. 1
vs. Chargers
4:25 p.m. ET
CBS
Week 14
Dec. 8
at Texans
1 p.m. ET
CBS
Week 15
Dec. 15
at Chiefs
1 p.m. ET
CBS
Week 16
Dec. 21/22
vs. Lions
TBD
TBD
Week 17
Dec. 29
Week
Date
Opponent
Kickoff time
TV
Week 1
Sep. 9 (Monday)
vs. Broncos
10:20 p.m. ET
ESPN
Weel 2
Sep. 15
vs. Chiefs
4:05 p.m. ET
CBS
Week 3
Sep. 22
at Vikings
1 p.m. ET
FOX
Week 4
Sep. 29
at Colts
1 p.m. ET
CBS
Week 5
Oct. 6
vs. Bears (London)
1 p.m. ET
FOX
Week 6
BYE
Week 7
Oct. 20
at Packers
1 p.m. ET
CBS
Week 8
Oct. 27
at Texans
1 p.m. ET
CBS
Week 9
Nov. 3
vs. Lions
4:05 p.m. ET
FOX
Week 10
Nov. 7 (Thursday)
vs. Chargers
8:20 p.m. ET
FOX
Week 11
Nov. 17
vs. Bengals
4:25 p.m. ET
CBS
Week 12
Nov. 24
at Jets
1 p.m. ET
CBS
Week 13
Dec. 1
at Chiefs
1 p.m. ET
CBS
Week 14
Dec. 8
vs. Titans
4:25 p.m. ET
CBS
Week 15
Dec. 15
vs. Jaguars
4:05 p.m. ET
CBS
Week 16
Dec. 21/22
at Chargers
TBD
TBD
Week 17
Dec. 29
at Broncos
4:25 p.m. ET
CBS
NFC East
| | | | | |
| --- | --- | --- | --- | --- |
| Week | Date | Opponent | Kickoff time | TV |
| Week 1 | Sept. 8 | vs. Giants | 4:25 p.m. ET | FOX |
| Week 2 | Sept. 15 | at Redskins | 1 p.m. ET | FOX |
| Week 3 | Sept. 22 | Dolphins | 1 p.m. ET | FOX |
| Week 4 | Sept. 29 | at Saints | 8:20 p.m. ET | NBC |
| Week 5 | Oct. 6 | vs. Packers | 4:25 p.m. ET | FOX |
| Week 6 | Oct. 13 | at Jets | 4:25 p.m. ET | CBS |
| Week 7 | Oct. 20 | vs. Eagles | 8:20 p.m. ET | NBC |
| Week 8 | BYE | – | – | – |
| Week 9 | Nov. 4 (Monday) | at Giants | 8:15 p.m. ET | ESPN |
| Week 10 | Nov. 10 | vs. Vikings | 8:20 p.m. ET | NBC |
| Week 11 | Nov. 17 | at Lions | 1 p.m. ET | FOX |
| Week 12 | Nov. 24 | at Patriots | 4:25 p.m. ET | CBS |
| Week 13 | Nov. 28 (Thursday) | vs. Bills | 4:30 p.m. ET | CBS |
| Week 14 | Dec. 5 (Thursday) | at Bears | 8:20 p.m. ET | FOX |
| Week 15 | Dec. 15 | vs. Rams | 4:25 p.m. ET | FOX |
| Week 16 | Dec. 22 | at Eagles | 4:25 p.m. ET | FOX |
| Week 17 | Dec. 29 | vs. Redskins | 1 p.m. ET | FOX |
Week
Date
Opponent
Kickoff time
TV
Week 1
Sept. 8
vs. Redskins
1 p.m. ET
FOX
Weel 2
Sept. 15
at Falcons
8:20 p.m. ET
NBC
Week 3
Sept. 22
vs. Lions
1 p.m. ET
FOX
Week 4
Sept. 26 (Thursday)
at Packers
8:20 p.m. ET
FOX
Week 5
Oct. 6
vs. Jets
1 p.m. ET
CBS
Week 6
Oct. 13
at Vikings
1 p.m. ET
FOX
Week 7
Oct. 20
at Cowboys
8:20 p.m. ET
NBC
Week 8
Oct. 27
at Bills
1 p.m. ET
FOX
Week 9
Nov. 3
vs. Bears
1 p.m. ET
FOX
Week 10
BYE
Week 11
Nov. 17
vs. Patriots
4:25 p.m. ET
CBS
Week 12
Nov. 24
vs. Seahawks
8:20 p.m. ET
NBC
Week 13
Dec. 1
at Dolphins
1 p.m. ET
FOX
Week 14
Dec. 9 (Monday)
vs. Giants
8:15 p.m. ET
ESPN
Week 15
Dec. 15
at Redskins
1 p.m. ET
FOX
Week 16
Dec. 22
vs. Cowboys
4:25 p.m. ET
FOX
Week 17
Dec. 29
at Giants
1 p.m. ET
FOX
Week
Date
Opponent
Kickoff time
TV
Week 1
Sept. 8
at Eagles
1 p.m. ET
FOX
Weel 2
Sept. 15
vs. Cowboys
1 p.m. ET
FOX
Week 3
Sept. 23 (Monday)
vs. Bears
8:15 p.m. ET
ESPN
Week 4
Sept. 29
at Giants
1 p.m. ET
FOX
Week 5
Oct. 6
vs. Patriots
1 p.m. ET
CBS
Week 6
Oct. 13
at Dolphins
1 p.m. ET
FOX
Week 7
Oct. 20
vs. 49ers
1 p.m. ET
FOX
Week 8
Oct. 24 (Thursday)
at Vikings
8:20 p.m. ET
FOX
Week 9
Nov. 3
at Bills
1 p.m. ET
FOX
Week 10
BYE
Week 11
Nov. 17
vs. Jets
1 p.m. ET
CBS
Week 12
Nov. 24
vs. Lions
1 p.m. ET
FOX
Week 13
Dec. 1
at Panthers
1 p.m. ET
CBS
Week 14
Dec. 8
at Packers
1 p.m. ET
FOX
Week 15
Dec. 15
vs. Eagles
1 p.m. ET
FOX
Week 16
Dec. 22
vs. Giants
1 p.m. ET
FOX
Week 17
Dec. 29
at Cowboys
Week
Date
Opponent
Kickoff time
TV
Week 1
Sept. 8
at Cowboys
4:25 p.m. ET
FOX
Weel 2
Sept. 15
vs. Bills
1 p.m. ET
CBS
Week 3
Sept. 22
at Buccaneers
4:05 p.m. ET
FOX
Week 4
Sept. 29
vs. Redskins
1 p.m. ET
FOX
Week 5
Oct. 6
vs. Vikings
1 p.m. ET
FOX
Week 6
Oct. 10 (Thursday)
at Patriots
8:20 p.m. ET
FOX
Week 7
Oct. 20
vs. Cardinals
1 p.m. ET
FOX
Week 8
Oct. 27
at Lions
1 p.m. ET
FOX
Week 9
Nov. 4 (Monday)
vs. Cowboys
8:15 p.m. ET
ESPN
Week 10
Nov. 10
at Jets
1 p.m. ET
FOX
Week 11
BYE
Week 12
Nov. 24
at Bears
1 p.m. ET
FOX
Week 13
Dec. 1
vs. Packers
1 p.m. ET
FOX
Week 14
Dec. 9 (Monday)
at Eagles
8:15 p.m. ET
ESPN
Week 15
Dec. 15
vs. Dolphins
1 p.m. ET
CBS
Week 16
Dec. 22
at Redskins
1 p.m. ET
FOX
Week 17
Dec. 29
vs. Eagles
1 p.m. ET
FOX
NFC North
| | | | | |
| --- | --- | --- | --- | --- |
| Week | Date | Opponent | Kickoff time | TV |
| Week 1 | Sept. 5 (Thursday) | vs. Packers | 8:20 p.m. ET | NBC |
| Week 2 | Sept. 15 | at Broncos | 4:25 p.m. ET | Fox |
| Week 3 | Sept. 23 (Monday) | at Redskins | 8:15 p.m. ET | ESPN |
| Week 4 | Sept. 29 | vs. Vikings | 4:25 p.m. ET | CBS |
| Week 5 | Oct. 6 | at Raiders (London) | 1 p.m. ET | Fox |
| Week 6 | BYE | – | – | – |
| Week 7 | Oct. 20 | vs. Saints | 4:25 p.m. ET | Fox |
| Week 8 | Oct. 27 | vs. Chargers | 1 p.m. ET | Fox |
| Week 9 | Nov. 3 | at Eagles | 1 p.m. ET | Fox |
| Week 10 | Nov. 10 | vs. Lions | 1 p.m. ET | CBS |
| Week 11 | Nov. 17 | at Rams | 8:20 p.m. ET | NBC |
| Week 12 | Nov. 24 | vs. Giants | 1 p.m. ET | Fox |
| Week 13 | Nov. 28 (Thursday) | at Lions | 12:30 p.m. ET | Fox |
| Week 14 | Dec. 5 (Thursday) | vs. Cowboys | 8:20 p.m. ET | Fox/NFLN |
| Week 15 | Dec. 15 | at Packers | 1 p.m. ET | Fox |
| Week 16 | Dec. 22 | vs. Chiefs | 8:20 p.m. ET | NBC |
| Week 17 | Dec. 29 | at Vikings | 1 p.m. ET | Fox |
| | | | | |
| --- | --- | --- | --- | --- |
| Week | Date | Opponent | Kickoff time | TV |
| Week 1 | Sept. 8 | vs. Falcons | 1 p.m. ET | Fox |
| Week 2 | Sept. 15 | at Packers | 1 p.m. ET | Fox |
| Week 3 | Sept. 22 | vs. Raiders | 1 p.m. ET | Fox |
| Week 4 | Sept. 29 | at Bears | 4:25 p.m. ET | CBS |
| Week 5 | Oct. 6 | at Giants | 1 p.m. ET | Fox |
| Week 6 | Oct. 13 | vs. Eagles | 1 p.m. ET | Fox |
| Week 7 | Oct. 20 | at Lions | 1 p.m. ET | Fox |
| Week 8 | Oct. 24 (Thursday) | vs. Redskins | 8:20 p.m. ET | Fox/NFLN |
| Week 9 | Nov. 3 | at Chiefs | 1 p.m. ET | Fox |
| Week 10 | Nov. 10 | at Cowboys | 8:20 p.m. ET | NBC |
| Week 11 | Nov. 17 | vs. Broncos | 1 p.m. ET | CBS |
| Week 12 | BYE | – | – | – |
| Week 13 | Dec. 2 | at Seahawks | 8:15 p.m. ET | ESPN |
| Week 14 | Dec. 8 | vs. Lions | 1 p.m. ET | Fox |
| Week 15 | Dec. 15 | at Chargers | 8:20 p.m. ET | NBC |
| Week 16 | Dec. 23 (Monday) | vs. Packers | 8:15 p.m. ET | ESPN |
| Week 17 | Dec. 29 | vs. Bears | 1 p.m. ET | Fox |
| | | | | |
| --- | --- | --- | --- | --- |
| Week | Date | Opponent | Kickoff time | TV |
| Week 1 | Sept. 5 (Thursday) | at Bears | 8:20 p.m. ET | NBC |
| Week 2 | Sept. 15 | vs. Vikings | 1 p.m. ET | Fox |
| Week 3 | Sept. 22 | vs. Broncos | 1 p.m. ET | Fox |
| Week 4 | Sept. 26 (Thursday) | vs. Eagles | 8:20 p.m. ET | Fox/NFLN |
| Week 5 | Oct. 6 | at Cowboys | 4:25 p.m. ET | Fox |
| Week 6 | Oct. 14 (Monday) | vs. Lions | 8:15 p.m. ET | ESPN |
| Week 7 | Oct. 20 | vs. Raiders | 1 p.m. ET | CBS |
| Week 8 | Oct. 27 | at Chiefs | 8:20 p.m. ET | NBC |
| Week 9 | Nov. 3 | at Chargers | 4:25 p.m. ET | CBS |
| Week 10 | Nov. 10 | vs. Panthers | 1 p.m. ET | Fox |
| Week 11 | BYE | – | – | – |
| Week 12 | Nov. 24 | at 49ers | 4:25 p.m. ET | Fox |
| Week 13 | Dec. 1 | at Giants | 1 p.m. ET | Fox |
| Week 14 | Dec. 8 | vs. Redskins | 1 p.m. ET | Fox |
| Week 15 | Dec. 15 | vs. Bears | 1 p.m. ET | Fox |
| Week 16 | Dec. 23 (Monday) | at Vikings | 8:15 p.m. ET | ESPN |
| Week 17 | Dec. 29 | at Lions | 1 p.m. ET | Fox |
Week
Date
Opponent
Kickoff time
TV
Week 1
Sept. 8
at Cardinals
4:25 p.m. ET
Fox
Week 2
Sept. 15
vs. Chargers
1 p.m. ET
CBS
Week 3
Sept. 22
at Eagles
1 p.m. ET
Fox
Week 4
Sept. 29
vs. Chiefs
1 p.m. ET
Fox
Week 5
BYE
–
–
–
Week 6
Oct. 14 (Monday)
at Packers
8:15 p.m. ET
ESPN
Week 7
Oct. 20
vs. Vikings
1 p.m. ET
Fox
Week 8
Oct. 27
vs. Giants
1 p.m. ET
Fox
Week 9
Nov. 3
at Raiders
4:05 p.m. ET
Fox
Week 10
Nov. 10
at Bears
1 p.m. ET
CBS
Week 11
Nov. 17
vs. Cowboys
1 p.m. ET
Fox
Week 12
Nov. 24
at Redskins
1 p.m. ET
Fox
Week 13
Nov. 28 (Thursday)
vs. Bears
12:30 p.m. ET
Fox
Week 14
Dec. 8
at Vikings
1 p.m. ET
Fox
Week 15
Dec. 15
vs. Buccaneers
1 p.m. ET
Fox
Week 16
Dec. 21/22
at Broncos
TBD
Week 17
Dec. 29
vs. Packers
1 p.m. ET
Fox
NFC South
| | | | | |
| --- | --- | --- | --- | --- |
| Week | Date | Opponent | Kickoff time | TV |
| Week 1 | Sept. 9 (Monday) | vs. Texans | 7:10 p.m. ET | ESPN |
| Week 2 | Sept. 15 | at Rams | 4:25 p.m. ET | Fox |
| Week 3 | Sept. 22 | at Seahawks | 4:25 p.m. ET | CBS |
| Week 4 | Sept. 29 | vs. Cowboys | 8:20 p.m. ET | NBC |
| Week 5 | Oct. 6 | vs. Buccaneers | 1 p.m. ET | Fox |
| Week 6 | Oct. 13 | at Jaguars | 1 p.m. ET | CBS |
| Week 7 | Oct. 20 | at Bears | 4:25 p.m. ET | Fox |
| Week 8 | Oct. 27 | vs. Cardinals | 1 p.m. ET | CBS |
| Week 9 | BYE | – | – | – |
| Week 10 | Nov. 10 | vs. Falcons | 1 p.m. ET | Fox |
| Week 11 | Nov. 17 | at Buccaneers | 1 p.m. ET | Fox |
| Week 12 | Nov. 24 | vs. Panthers | 1 p.m. ET | Fox |
| Week 13 | Nov. 28 (Thursday) | at Falcons | 8:20 p.m. ET | NBC |
| Week 14 | Dec. 8 | vs. 49ers | 1 p.m. ET | Fox |
| Week 15 | Dec. 16 (Monday) | vs. Colts | 8:15 p.m. ET | ESPN |
| Week 16 | Dec. 22 | at Titans | 1 p.m. ET | Fox |
| Week 17 | Dec. 29 | at Panthers | 1 p.m. ET | Fox |
| | | | | |
| --- | --- | --- | --- | --- |
| Week | Date | Opponent | Kickoff time | TV |
| Week 1 | Sept. 8 | at Vikings | 1 p.m. ET | Fox |
| Week 2 | Sept. 15 | vs. Eagles | 8:20 p.m. ET | NBC |
| Week 3 | Sept. 22 | at Colts | 1 p.m. ET | CBS |
| Week 4 | Sept. 29 | vs. Titans | 1 p.m. ET | CBS |
| Week 5 | Oct. 6 | at Texans | 1 p.m. ET | Fox |
| Week 6 | Oct. 13 | at Cardinals | 4:05 p.m. ET | Fox |
| Week 7 | Oct. 20 | vs. Rams | 1 p.m. ET | Fox |
| Week 8 | Oct. 27 | vs. Seahawks | 1 p.m. ET | Fox |
| Week 9 | BYE | – | – | – |
| Week 10 | Nov. 10 | at Saints | 1 p.m. ET | Fox |
| Week 11 | Nov. 17 | at Panthers | 1 p.m. ET | Fox |
| Week 12 | Nov. 24 | vs. Buccaneers | 1 p.m. ET | Fox |
| Week 13 | Nov. 28 (Thursday) | vs. Saints | 8:20 p.m. ET | NBC |
| Week 14 | Dec. 8 | vs. Panthers | 1 p.m. ET | Fox |
| Week 15 | Dec. 15 | at 49ers | 4:25 p.m. ET | Fox |
| Week 16 | Dec. 22 | vs. Jaguars | 1 p.m. ET | Fox |
| Week 17 | Dec. 29 | at Buccaneers | 1 p.m. ET | Fox |
| | | | | |
| --- | --- | --- | --- | --- |
| Week | Date | Opponent | Kickoff time | TV |
| Week 1 | Sept. 8 | vs. Rams | 1 p.m. ET | Fox |
| Week 2 | Sept. 12 (Thursday) | at Buccaneers | 8:20 p.m. T | NFLN |
| Week 3 | Sept. 22 | at Cardinals | 4:05 p.m. ET | Fox |
| Week 4 | Sept. 29 | at Texans | 1 p.m. ET | Fox |
| Week 5 | Oct. 6 | vs. Jaguars | 1 p.m. ET | CBS |
| Week 6 | Oct. 13 | at Buccaneers (London) | 9:30 a.m. ET | NFLN |
| Week 7 | BYE | – | – | – |
| Week 8 | Oct. 27 | at 49ers | 4:05 p.m. ET | Fox |
| Week 9 | Nov. 3 | vs. Titans | 1 p.m. ET | CBS |
| Week 10 | Nov. 10 | at Packers | 1 p.m. ET | Fox |
| Week 11 | Nov. 17 | vs. Falcons | 1 p.m. ET | Fox |
| Week 12 | Nov. 24 | at Saints | 1 p.m. ET | Fox |
| Week 13 | Dec. 1 | vs. Redskins | 1 p.m. ET | CBS |
| Week 14 | Dec. 8 | at Falcons | 1 p.m. ET | Fox |
| Week 15 | Dec. 15 | vs. Seahawks | 1 p.m. ET | Fox |
| Week 16 | Dec. 22 | at Colts | 1 p.m. ET | Fox |
| Week 17 | Dec. 29 | Saints | 1 p.m. ET | Fox |
Week
Date
Opponent
Kickoff time
TV
Week 1
Sept. 8
vs. 49ers
4:25 p.m. ET
Fox
Week 2
Sept. 12 (Thursday)
at Panthers
8:20 p.m. ET
NFLN
Week 3
Sept. 22
vs. Giants
4:05 p.m. ET
Fox
Week 4
Sept. 29
at Rams
4:05 p.m. ET
Fox
Week 5
Oct. 6
at Saints
1 p.m. ET
Fox
Week 6
Oct. 13
vs. Panthers (London)
9:30 a.m. ET
NFLN
Week 7
BYE
–
–
–
Week 8
Oct. 27
at Titans
1 p.m. ET
Fox
Week 9
Nov. 3
at Seahawks
4:05 p.m. ET
Fox
Week 10
Nov. 10
vs. Cardinals
1 p.m. ET
Fox
Week 11
Nov. 17
vs. Saints
1 p.m. ET
Fox
Week 12
Nov. 24
at Falcons
1 p.m. ET
Fox
Week 13
Dec. 1
at Jaguars
1 p.m. ET
Fox
Week 14
Dec. 8
vs. Colts
1 p.m. ET
CBS
Week 15
Dec. 15
at Lions
1 p.m. ET
Fox
Week 16
Dec. 21/22
vs. Texans
TBD
Week 17
Dec. 29
vs. Falcons
1 p.m. ET
Fox
NFC West
Week
Date
Opponent
Kickoff time
TV
Week 1
Sept. 8
at Panthers
1 p.m. ET
Fox
Week 2
Sept. 15
vs. Saints
4:25 p.m. ET
Fox
Week 3
Sept. 22
at Browns
8:20 p.m. ET
NBC
Week 4
Sept. 29
vs. Buccaneers
4:05 p.m. ET
Fox
Week 5
Oct. 3 (Thursday)
at Seahawks
8:20 p.m. ET
Fox/NFLN
Week 6
Oct. 13
vs. 49ers
4:05 p.m. ET
Fox
Week 7
Oct. 20
at Falcons
1 p.m. ET
Fox
Week 8
Oct. 27
vs. Bengals (London)
1 p.m. ET
CBS
Week 9
BYE
–
–
–
Week 10
Nov. 10
at Steelers
4:25 p.m. ET
Fox
Week 11
Nov. 17
vs. Bears
8:20 p.m. ET
NBC
Week 12
Nov. 25 (Monday)
vs. Ravens
8:15 p.m. ET
ESPN
Week 13
Dec. 1
at Cardinals
4:05 p.m. ET
Fox
Week 14
Dec. 8
vs. Seahawks
8:20 p.m. ET
NBC
Week 15
Dec. 15
at Cowboys
4:25 p.m. ET
Fox
Week 16
Dec. 21/22
at 49ers
TBD
Week 17
Dec. 29
vs. Cardinals
4:25 p.m. ET
Fox
| | | | | |
| --- | --- | --- | --- | --- |
| Week | Date | Opponent | Kickoff time | TV |
| Week 1 | Sept. 8 | vs. Bengals | 4:05 p.m. ET | CBS |
| Week 2 | Sept. 15 | at Steelers | 1 p.m. ET | FOX |
| Week 3 | Sept. 22 | vs. Saints | 4:24 p.m. ET | CBS |
| Week 4 | Sept. 29 | at Cardinals | 4:05 p.m. ET | FOX |
| Week 5 | Oct. 3 (Thursday) | vs. Rams | 8:20 p.m. ET | FOX |
| Week 6 | Oct. 13 | at Browns | 1 p.m. ET | FOX |
| Week 7 | Oct. 20 | vs. Ravens | 4:25 p.m. ET | FOX |
| Week 8 | Oct. 27 | at Falcons | 1 p.m. ET | FOX |
| Week 9 | Nov. 3 | vs. Buccaneers | 4:05 p.m. ET | FOX |
| Week 10 | Nov. 11 (Monday) | at 49ers | 8:15 p.m. ET | ESPN |
| Week 11 | BYE | – | – | – |
| Week 12 | Nov. 24 | at Eagles | 8:20 p.m. ET | NBC |
| Week 13 | Dec. 2 (Monday) | vs. Vikings | 8:15 p.m. ET | ESPN |
| Week 14 | Dec. 8 | at Rams | 8:20 p.m. ET | NBC |
| Week 15 | Dec. 15 | at Panthers | 1 p.m. ET | FOX |
| Week 16 | Dec. 22 | vs. Cardinals | 4:25 p.m. ET | FOX |
| Week 17 | Dec. 29 | vs. 49ers | 4:25 p.m. ET | FOX |
| | | | | |
| --- | --- | --- | --- | --- |
| Week | Date | Opponent | Kickoff time | TV |
| Week 1 | Sept. 8 | at Buccaneers | 4:25 p.m. ET | Fox |
| Week 2 | Sept. 15 | at Bengals | 1 p.m. ET | Fox |
| Week 3 | Sept. 22 | vs. Steelers | 4:25 p.m. ET | CBS |
| Week 4 | BYE | – | – | – |
| Week 5 | Oct. 7 (Monday) | vs. Browns | 8:15 p.m. ET | ESPN |
| Week 6 | Oct. 13 | at Rams | 4:05 p.m. ET | Fox |
| Week 7 | Oct. 20 | at Redskins | 1 p.m. ET | Fox |
| Week 8 | Oct. 27 | vs. Panthers | 4:05 p.m. ET | Fox |
| Week 9 | Oct. 31 (Thursday) | at Cardinals | 8:20 p.m. ET | Fox/NFLN |
| Week 10 | Nov. 11 (Monday) | vs. Seahawks | 8:15 p.m. ET | ESPN |
| Week 11 | Nov. 17 | vs. Cardinals | 4:05 p.m. ET | Fox |
| Week 12 | Nov. 24 | vs. Packers | 4:25 p.m. ET | Fox |
| Week 13 | Dec. 1 | at Ravens | 1 p.m. ET | Fox |
| Week 14 | Dec. 8 | at Saints | 1 p.m. ET | Fox |
| Week 15 | Dec. 15 | vs. Falcons | 4:25 p.m. ET | Fox |
| Week 16 | Dec. 21/22 | vs. Rams | TBD | TBD |
| Week 17 | Dec. 29 | at Seahawks | 4:25 p.m. | Fox |
| | | | | |
| --- | --- | --- | --- | --- |
| Week | Date | Opponent | Kickoff time | TV |
| Week 1 | Sept. 8 | vs. Lions | 4:25 p.m. ET | Fox |
| Week 2 | Sept. 15 | at Ravens | 1 p.m. ET | Fox |
| Week 3 | Sept. 22 | vs. Panthers | 4:05 p.m. ET | Fox |
| Week 4 | Sept. 29 | vs. Seahawks | 4:05 p.m. ET | Fox |
| Week 5 | Oct. 6 | at Bengals | 1 p.m. ET | Fox |
| Week 6 | Oct. 13 | vs. Falcons | 4:05 p.m. ET | Fox |
| Week 7 | Oct. 20 | at Giants | 1 p.m. ET | Fox |
| Week 8 | Oct. 27 | at Saints | 1 p.m. ET | CBS |
| Week 9 | Oct. 31 (Thursday) | vs. 49ers | 8:20 p.m. ET | Fox/NFLN |
| Week 10 | Nov. 10 | at Buccaneers | 1 p.m. ET | Fox |
| Week 11 | Nov. 17 | at 49ers | 4:05 p.m. ET | Fox |
| Week 12 | BYE | – | – | – |
| Week 13 | Dec. 1 | vs. Rams | 4:05 p.m. ET | Fox |
| Week 14 | Dec. 8 | vs. Steelers | 4:25 p.m. ET | CBS |
| Week 15 | Dec. 15 | vs. Browns | 4:25 p.m. ET | CBS |
| Week 16 | Dec. 22 | at Seahawks | 4:25 p.m. ET | Fox |
| Week 17 | Dec. 29 | at Rams | 4:25 p.m. ET | Fox |
For more updates keep visiting allsportspk