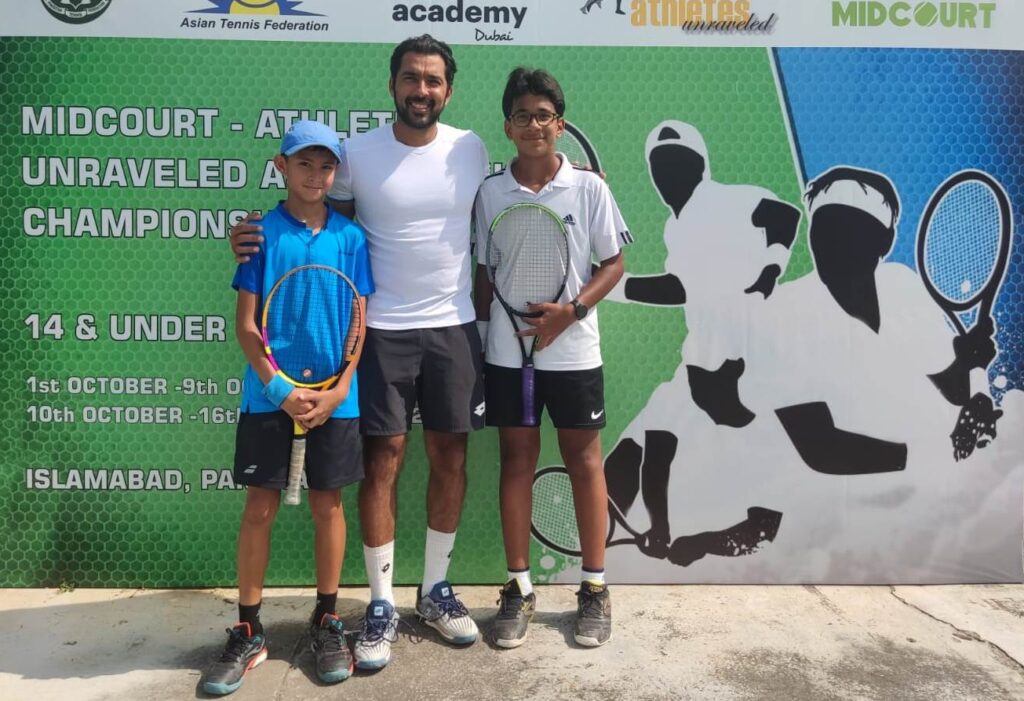 The Finals of Mid Courts- Athletes Unraveled ATF Championships 14 under Leg-1, were played at the PTF-SDA Tennis Complex, Islamabad. The boy's Doubles final will be played at 3:30 pm on Friday, 7th October.
Pakistan's international tennis star, Aisam-ul-Haq Qureshi witnessed the finals. He also gave a pep talk to the players to further motivate them to improve their techniques based on modern tennis so that they can represent Pakistan in International events in future.
In a well-contested Boys final, Abubakar Talha beat Amir Muhammad Khan Mazari 7-5, 6-4 and won the ATF Championships 14 under Leg-1. Both the talented players displayed their best game in the presence of well-attended spectators.
Results:
Boys Singles: Abubakar Talha bt Amir Muhammad Khan Mazari 7-5, 6-4
Boys Singles 3-4 Position: Zohaib Afzal Malik bt Samer Zaman 6-0, 6-0
Boys Singles 5-6 Position: Ali Zain bt M. Hassan Usmani 6-1, 6-3