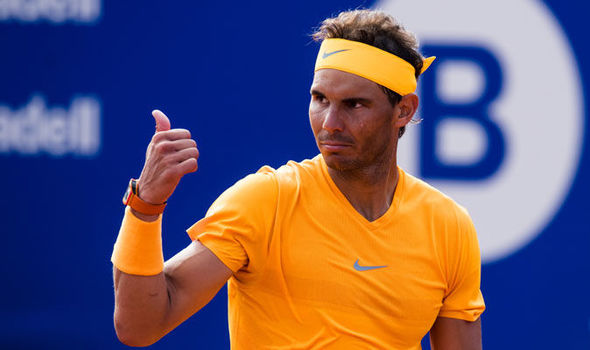 Rafael Nadal, who is currently ranked number 1 in the world dominated yet again as he beat teenager Stefanos Tsitsipas to claim his 11th Barcelona Open Title.
The 31-year old hails from Spain and has 16 Grand Slams titles to his name and other than Roger Federer, no other player has had more success in this sport.
Rafael Nadal had won his 11th Monte Carlos title last week so he was pretty confident that he can claim the Barcelona Open title with ease. And, that's exactly what happened.
How did he win the title?
Rafael Nadal faced Stefanos Tsitsipas, a teenager who was only 19 years old and was the first Greek player to reach an ATP final since 1973.
The kid had been in riveting form in this tournament but now he faced the biggest challenge in the tournament i.e. to face the number one ranked player in the world, Rafael Nadal.
Nadal was the favorite to win this match and that's exactly what happened. The match started and the teenager had no answer to Rafael's brilliance as he lost the first set by 6-2.
But, Stefanos was still hoping for a comeback in the second set. However, that did not happen as Rafael dominated this set more than the first one as he won this set by 6-1 and with this the match.
Records made by Rafael Nadal after this victory
This victory allowed Rafael to retain his number 1 ranking as he extended his record by winning 46 consecutive sets on the red dirt. Also, this was his 19thsuccessive win on clay; another proud mile stone for him.
What's next for the number one ranked Tennis player in the World?
After winning this title Nadal's eyes are now firmly set on the Madrid Masters. Rafael will certainly be looking to improve his record in this tournament as he has won only 5 titles so far.
For updates regularly visit: Allsportspk