Boxing-MTKFight : Pak's Muhammad Waseem Vs John Chuwa On 22nd June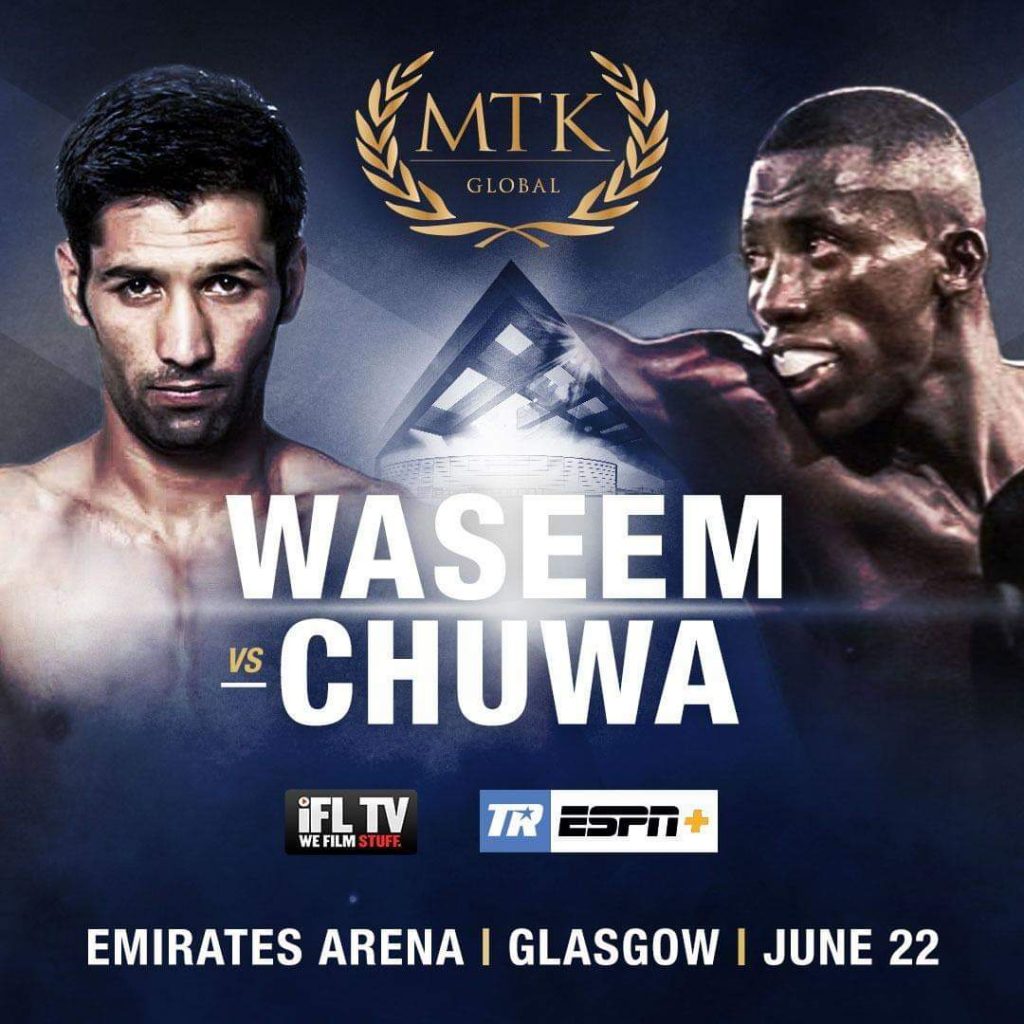 Muhammad Waseem will be returning at a high level bout against John Chuwa, which will be held in Glasgow on 22nd June.
Known as 'Falcon', Muhammad Waseem with a stricking record of 8 wins (6 KO's) and 1 loss , which was his last controversial fight in which Waseem was denied the IBF world flyweight crown.
After the last fight Waseem joined and signed with MTK Global.
Waseem is confident about the upcomingeight-round bout against the Tanzanian Chuwa won has had 17 ( 9 KO's) and lost 3.
Waseem said: "I've seen Chuwa fight before. I know what I can do against him and I'm very confident about beating him. I'll show I'm a champion on the night.
Elaboratin Waseem added, that he isappreciable of MTK Global support and forbeing trained by Danny Vaughan, who being a very good has helped to change many combinations and altered Waseem's style.
Muhammad Waseem Record
No.
Result
Record
Opponent
Decision
Date
9
Loss
8–1
Moruti Mthalane
UD
15 July 2018
8
Win
8–0
Jose Luis Calvo
TKO
30 Sept. 2017
7
Win
7–0
Ivan Trejos
TKO
29 July 2017
6
Win
6–0
Eliecer Valdez
KO
5 July 2017
5
Win
5–0
Giemel Magramo
UD
27 Nov. 2016
4
Win
4–0
Jether Oliva
UD
19 July 2016
3
Win
3–0
John Bajawa
TKO
19 March 2016
2
Win
2–0
Suparyanto Doglo
KO
5 Dec. 2015
1
Win
1–0
Min Wook Lee
TKO
4 Oct. 2015
For more updates keep visiting allsportspk