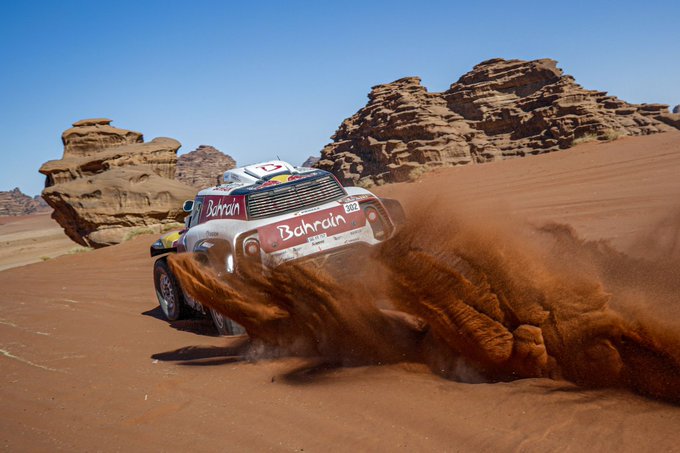 Former Champion Stephane Peterhansel made his presence felt at the Dakar Rally 2020 by winning the stage 4 of the desert marathon being hosted by the Middle East for the first time.
Qatar's Nasser Saleh Al Attiyah came in second during the 672 km long fourth-round whereas the overall leader Carlos Sainz came third.
Sainz still leads the points table at Dakar Rally but Attiyah is gradually closing in on him with former 13-time champion Peterhansel also looking to make his mark from the third position.
Meanwhile, the current world champion in Formula One racing Fernando Alonso struggled to complete the lap finishing at the bottom despite putting up a good show in the early stages.
The Dakar convoy will now be heading towards a special stage ranging between Al Ula and Ha'il with a track length of 353 Km.
In the motorbike racing category of Dakar Rally, Chile's Jose Florimo came on top during stage four and jumped up to the third overall place with American Ricky Brabec leading the race so far.
This is the first time that the popular racing event is being held in Middle East after being pulled out of Latin America due to security concerns.
For regular updates keep visiting: Allsportspk