Div. III Asian Rugby Championship 2018: Pakistan defeated Kyrgyzstan; Qualifies for Final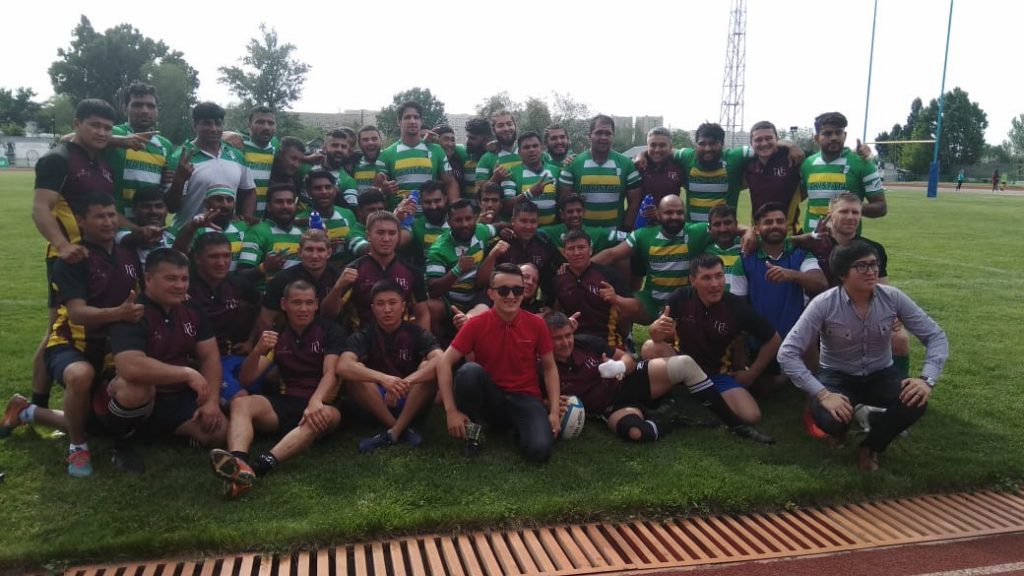 Pakistan thrashed Kyrgyzstan by 82-0 in semifinal of Asian Div III Rugby Championship in Almaty, Kazakhstan and qualified for final which will be played on 19th May 2018. Meanwhile host Kazakhstan beat Magnolia by 55-6 in 2nd semifinal and qualified for the final.
According to Pakistan Rugby union officials who are present in Almaty, the Pakistan 15 side team convincingly started their first international test match after three years. The Pakistan players played a very different game and routed the opponent in view of their skills, techniques and speed. From the start Pakistan team dominated the game and at the end of first half, a rather difficult target of 45-0 was set for the opponents Kyrgyzstan to achieve.
In 2nd half Pakistan players came more strongly and played a very well planned game.  From Pakistani side Ali Khan and Muhammad Shoaib Akbar both scored 3,3 tries each, Saad Arif and Adnan Saeed both scored 2, 2 tries each while Anjum Sajjad, Nasir Mehmood, Muhammad Haroon and Muhammad Waqas all scored one try each. Opponent were not able to score a single try.
Pakistan team head coach, Shakeel Ahmed Malik via phone stated that team played a very well strategized game. This was despite lack of international games. Hope the team will be able to show the same performance in the final, despite Kazakhstan having a very strong team, with very good and seniors players.