The Week 27 of the EPL – English Premier League featured several important games. These included not only winning of all the on-paper teams, but the games were also an important preparation for the teams taking part in the UEFA Champions League and the UEFA Europa League.
Allsportspk main highlights of Week 27 are:
Liverpool yet again continued their winning streak, overdoing West Ham 3-2 this time. The game was evenly poised throughout with 2-2 goals before Sadio Mane of Liverpool showed why he is one of Liverpool's best player and scored a winning goal in the 81st minute to lead Liverpool to a 3-2 win. Liverpool have so far been unbeaten in this tournament and stand top of the table by a fair margin.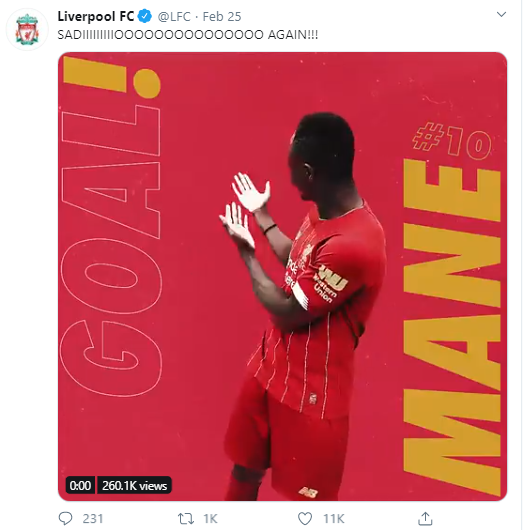 One of the games to watch was between Tottenham and Chelsea, where Chelsea beat Tottenham 2-1 to seal an important win. Interestingly, all three goals were scored by Chelsea, two past the opponent's goalkeeper, and one past their own goalkeeper as Antonio Rudiger ended up scoring a consolation own goal for Spurs in the 89th minute.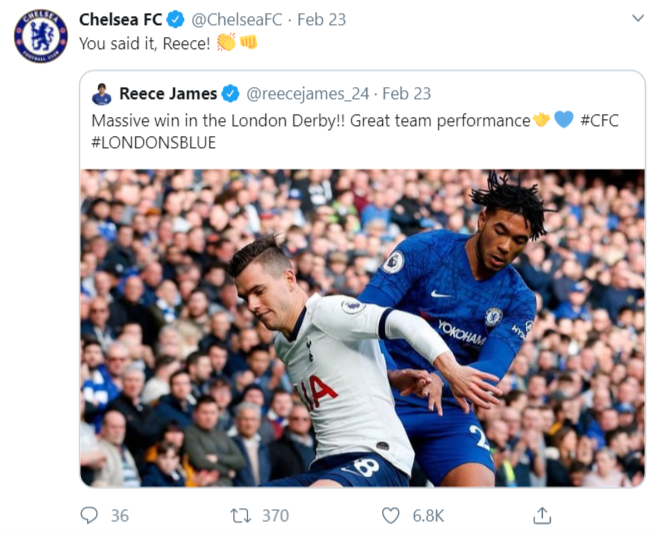 The other game to watch was between Manchester City and Leicester City where Manchester City won an important contest, courtesy Gabriel Jesus's 80th minute goal. The game was even-sided throughout but a great goal from Jesus meant that Manchester got a lead and the score line continued to be the same till the referee blew the final whistle. The blues won an important comeback contest.
Arsenal even pipped Everton 3-2 to record another important comeback win. Manchester United even thrashed Watford 3-0 to keep the hopes of their fans alive to make it at least to the top four.
Crystal Palace beat Newcastle United 1-0 while the Wolves even thrashed Norwich City.
Week 27- Points Table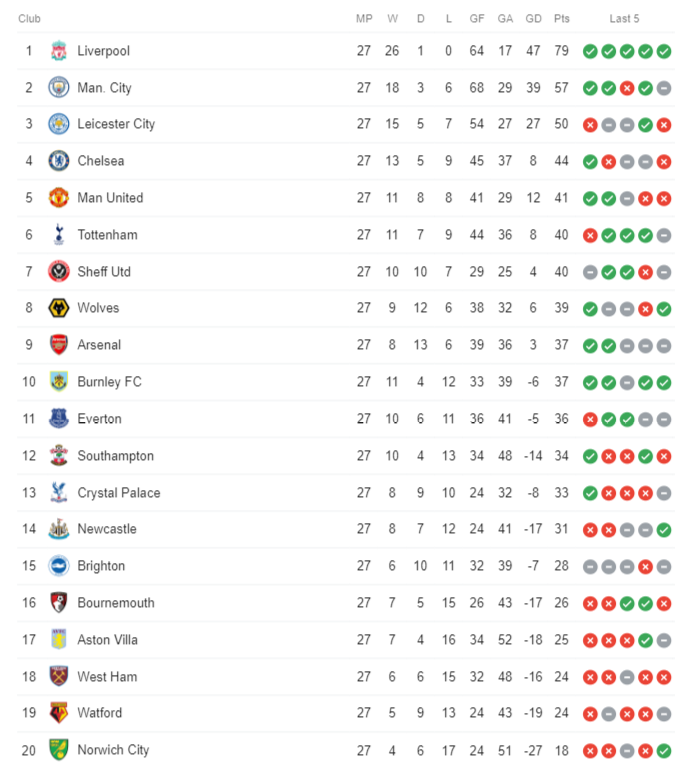 Points Table Overview
Liverpool continue their fantabulous run in the league and are almost unassailably top of the table with twenty-two points clear.
Manchester City are now clear by a somewhat fair margin as well, being seven points clear of the team at third.
Despite losing an important game against Manchester City, Leicester City retain their third spot and they too are clear by six points from the fourth place
Chelsea's win over the Spurs assured their fourth place and they are just three points clear of Manchester United who are slowly but surely making a comeback in this contest.
Manchester United are now well in the top five after overtaking both Sheffield United and Tottenham. Manchester needs to win all its important encounters to make a place amongst the top four and go all the way. Tottenham and Sheffield both have dropped a place due to a loss and a tie respectively. These teams are sixth and seventh and need to work harder to make a comeback in this competition.
Arsenal's important win brought them back amongst the top nine and they are not much behind from making an impact back in this competition either.
West Ham, Watford and Norwich City yet again lost their games and remain on the verge of being relegated.
  Keep following Allsportspk for regular La Liga, other Football Leagues and Sport Updates.