The Nations League 2020 had commenced from 3rd September with 55 contesting teams.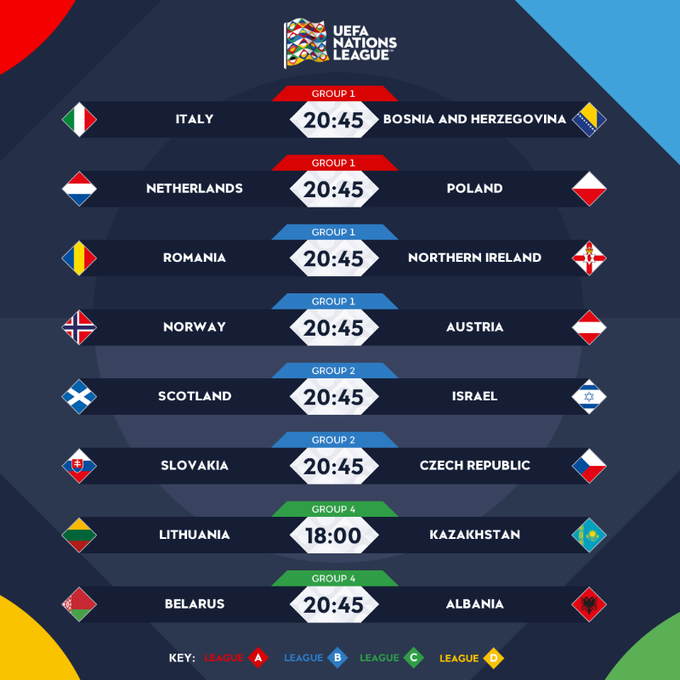 Matches Set For Day 2: 4th September
1. Romania versus Northern Ireland
2. Acotland versus Israel
3. Lithuania versus Kazakhstan
4. Italy versus Bos-Herze
5. Netherlands versus Poland
6. Belarus versus Albania
7. Norway versus Austria
8. Slovakia versus Czech Republic
The NL Nations League is an international football competition involving the 55 men's national teams. It has been organised by the European football governing body UEFA Union of European Football Associations once in two years since 2018. Nations League 2020 is the 2nd event of its kind. The first tournament Nations League 2018 was won by Portugal.