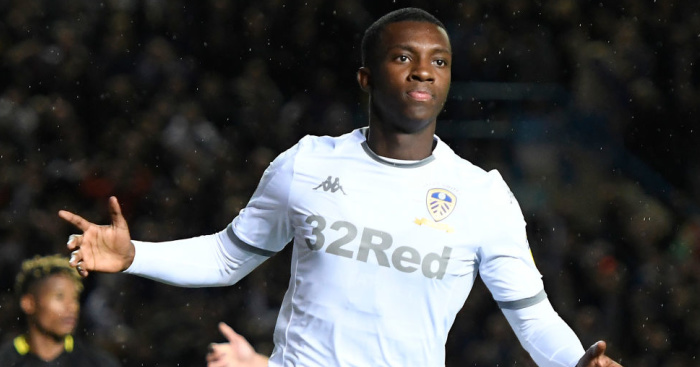 English Football Club Arsenal is set to recall their young striker Eddie Nketiah from his loaned spell with Leeds in January cutting short a season-long deal.
Nketiah has started only one game for Leeds this season on Sunday and has mostly served as an impact player scoring a total of five goals across six games.
The 20-year-old striker will be returned to Arsenal next month according to the latest information available regarding the transfer and maybe next loaned to Bristol City.
The gunners were reportedly not satisfied with the lack of opening play offered to Nketiah and recalled him using the break clause inserted in his loan agreement.
Bristol City is poised to be the most likely club to land young forward from Arsenal after his return from Leeds. They had also demanded him earlier in the summer but were turned down.
Other clubs vying for the attention of Arsenal management for junior players including Nketiah are Brentford and Nottingham Forest both running short on central strikers this season.
Bristol City is keen on taking him to Ashton Gate to boost their own promotion hopes, having also pitched to the Gunners during the summer. Lee Johnson remains a big fan of the forward.
For regular updates keep visiting: Allsportspk