As part of the First All Pakistan Summit for Students' Societies event, being hosted by GCU-Government College University, another milestone was achieved with the "Jansher Khan Squash Complex" foundation name plate being inaugurated by non other then one of the greatest squash players Jansher Khan himself.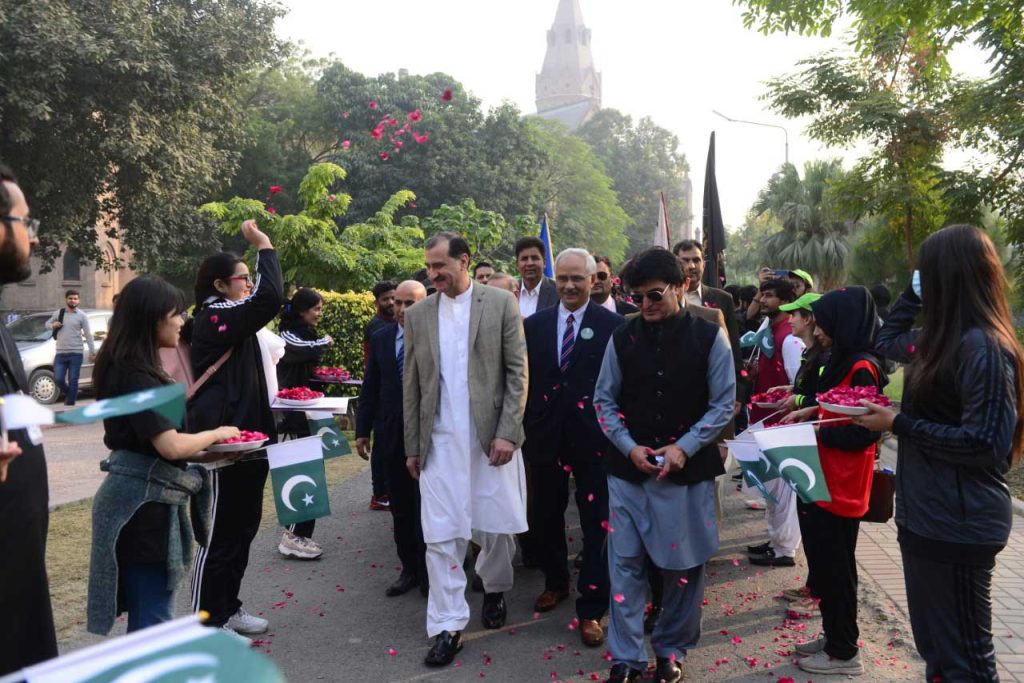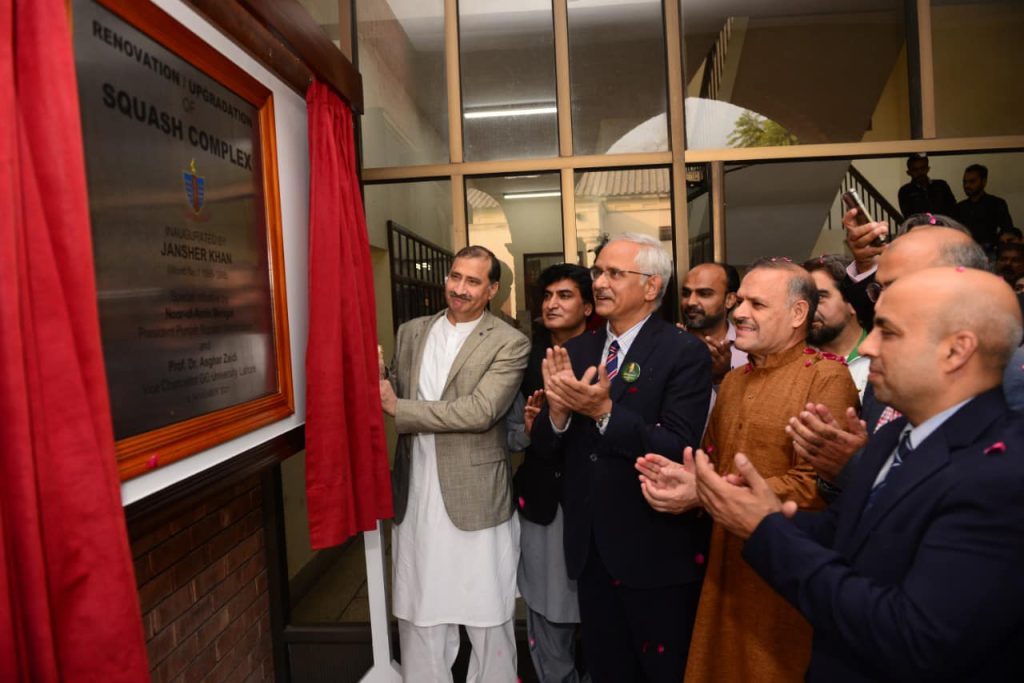 Given a Hero's welcome at the 165 years old legendary academic GCU campus, the Vice Chancellor stated that "I have the privilege of hosting a sports legend like Jansher Khan and announced that the Squash Complex is being named after Jansher Khan in recognition for his tremendous services for Pakistan."
While laying the plate for upgradation of the existing squash complex with the help of Punjab / Pakistan Squash Association. The legend Jansher Khan speaking on the occasion, thanked the students for their love, saying that he is felling great to be among them and emphasised that sports is must for healthy minds.
Elaborated that squash courts and other sports facilities should be established in all educational institutions of Pakistan from schools to universities. He said that Pakistan is full of talent which needs to be tapped by providing ample opportunities.
The Vice Chancellor, Prof. Zaidi touched upon the future plans and mentioned that GCU's vision is to establish a sports school at its Kala Shah Campus, which would act as Nursery to produce sportsmen and women. He said this school would provide best sports facilities, stipends and training to those young boys and girls from 8 to 12 years who have talent in any sports.
The First All Pakistan Summit for Students' Societies, is being organised by GCU in collaboration with the UNESCO Creative Cities Network, Lahore-City of Literature through Commissioner Lahore, NGOs-Non-government organizations – Bargad Organization for Youth Development and Shaoor Foundation for Education and Awareness.
The week long event includes, debate contest, theatrical festival, essay and poetry writing competitions, students mushaira, painting exhibitions and music concert, discussions among leading experts, scholars and students on wide-ranging topics of contemporary relevance to higher educational institutions.
The sports activities at the summit included grand march past, cricket, hockey squash, tennis and basket ball matches.