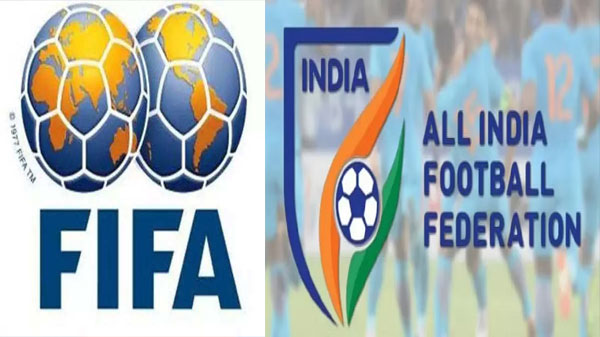 The international governing body of football, FIFA-Federation of International Football Associations has officially suspended AIFF-All India Football Federation and all football activities in India. This has been done after repeated third-party interference in the AIFF. Founded in 1937, this is the first time in 85 years that AIFF been banned by FIFA.
AIFF is in a state of disarray and being run by administrators after the ex-chief Praful Patel without elections over stayed in office – beyond the maximum term of 12 years. Which according to the courts ruling was invalid.
According to the FIFA statement, AIFF has been suspended on immediate basis due to a serious violation of FIFA statutes involving "due to undue influence from third parties." FIFA elaborated that the ban has been placed immediately and for an indefinite period. They stated that the suspension will only be lifted 'once AIFF administration regains full control of AIFF's daily affairs.'
The Committee of Administrators managing the AIFF stated that it was "surprised and disappointed," especially as due to this development India will not be able to host the Under-17 Women's World Cup in October.
As a result of the ban, India will no longer be allowed to host the Under-17 Women's World Cup, which is scheduled to be played from 11th till 30th October. FIFA stated that the future plans regarding the tournament are being assessed and the matter has been referred to the Bureau of the Council.
Impact Of Ban On Indian Football
– Gokulam Kerala team, the Indian women's club champions, will not be able to participate in the AFC Women's Club Championship 2022 in Uzbekistan.
– India's hosting rights of the Women's U-17 World Cup could be lost. The event is scheduled to be held from 11th October. FIFA's statement stated, "The suspension means that the FIFA U-17 Women's World Cup 2022™, scheduled to take place in India on 11-30 October 2022, cannot currently be held in India as planned."
– Any India National or Football Club teams will not be able to participate in any international event.
– International player transfers cannot take place in India, however, the domestic league and transfers can continue.