IPL pitches are always made keeping in mind what the crowd wants to see. And, it is definitely not low-scoring matches as the crowd doesn't seem so interested in them. However, it is high scoring thrillers in which sixes are scored at will that excite the viewer.
For this reason, batsmen have always been on the top of the food chain when it comes to cricket. A life for a bowler in cricket and especially IPL is quite tough as pitches are made in accordance with the batsman.
However, despite such measures world-class bowlers still come on top as they do not allow any batsman to hit them a will, instead they work up the batsman so well that they eventually get their wicket.
So, who are the Top 4 IPL bowlers up till now that have impressed the viewers and critics alike? Read on:
Andrew Tye – The Knuckle and Slower Ball Artist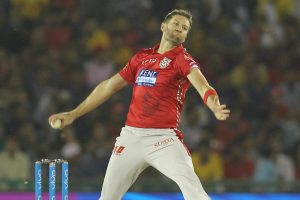 An Australian medium pacer, Tye has made himself as an established bowler in T20 as he possesses a unique ability to take wickets.
KXIP have been reliant on him and many a times this season, so much so that he has been featured in all the matches the Kings XI have played so far.
As, his knuckle balls combined with slower ones have allowed them to win matches easily. His best figures in this IPL are 4/16 and he is currently leading the charts of IPL 2018 as the leading wicket taker with 24 wickets from 14 matches.
Rashid Khan – An Economical Leg-spinner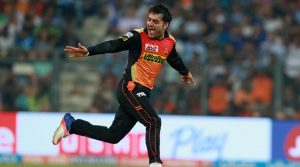 It is Rashid Khan's economy that allows him to take wickets as the Afghanistan spinner is the leading wicket taker for SRH and has played a huge part in taking his team to the top of the IPL table.
His googly is a treat to watch as he takes most of his wickets by this variation as most batsmen are unable to read it by his hand.
Currently, the 19-year old sensation has taken 18 wickets from 15 matches as he is improving his game day after day.
Bumrah – The Death-over Specialist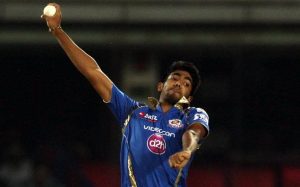 Jasprit Bumrah has peculiar action but it hardly matters as the Indian pacer is widely known as the death-overs specialist for his team. His ability to bowl perfect yorkers combined with slow deliveries is what makes him so dangerous in this format.
Batsmen make the sheer mistake of trying to hit him out of the park but instead Bumrah's line and length earns him a wicket.
So, far in this IPL, Bumrah has managed to take 17 wickets from 14 matches and is the 2nd wicket-taker for Mumbai in this IPL season.
Jofra Archer – Express Pace & Pin-point Yorkers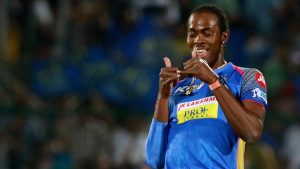 Yorkers have lost their accuracy and express pace above 150 is hardly seen nowadays. However, both these aspects are the defining traits of Jofra Archer who bowls unplayable yorkers at express pace.
This ability of his has made up the highest wicket taker for Royals as he currently has taken 13 wickets from 9 matches. And if he continues these performances he might take Royals to the play-offs and even the finals.
What do you think of this list? Is there anyone you would like to add to these names? Comment down below and let us know.
For more IPL 2018 news keep visiting Allsportspk
For updates regularly visit: Allsportspk