Japan beat Pakistan the final of the ITF World Tennis Junior Team Competition Asia / Oceania Final Qualifying, played at Kuching, Malaysia.
Final Score: Japan beat Pakistan 2-1.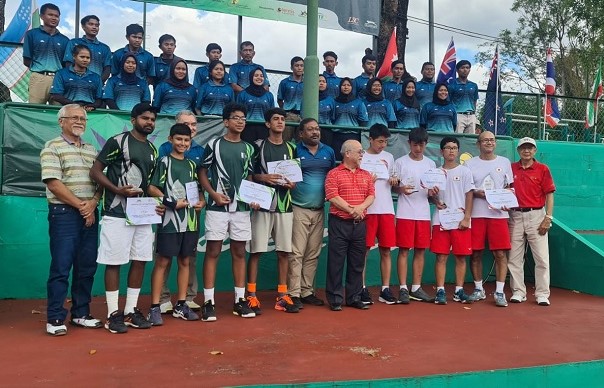 Match 1
In the first match, Abubakar Talha lost a closely fought match 3-6,5-7. Hamza Roman then played his best tennis in the entire week to win 6-2,6-1 and levelled the tie 1-1.
Doubles Match
In the deciding doubles, which produced exciting tennis, Abubakar and Hamza won the first set 6-4 and were a break up in the second set at 4-3. Two see-saw games saw the Japanese produce quality tennis to take the set. The Japanese pair stepped up a notch in the deciding match-tiebreak and won 10-5 to seal the win and lift the trophy.
It is pertinent to mention that Pakistan had already qualified for the World Group by virtue of qualifying for the semi-finals.
Results:
Boys Singles:
Kanta Watanabe bt Abubakar Talha 6-3, 7-5
Hamza Roman bt Motoharu Abe 6-1, 6-2
Boys Doubles:
Motoharu Abe/Kensuke Kobayashi bt Abubakar Talha/Hamza Roman 4-6, 6-4, 10-5