Lahore Open Polo Championship 2018: Team Eighteen In Final
LAHORE: Clinical Team Eighteen booked berth in the main final of the Lahore Open Polo Championship 2018 after edging past PBG/Remounts by 6-5 in the crucial match played at Lahore Polo Club ground.
With this win Team Eighteen will play Jubliee in the Final to be held on 9th December – Sunday.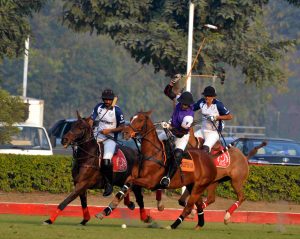 Saqib Khan Khakwani emerged as hero of the day by hammering a hat-trick while Ahmed Ali Tiwana banged in a brace and Shahnawaz Ayaz Durrani contributed one. From the losing side, Nicholas Ruiz Maria struck a hat-trick and Capt. M. Humair Ghazi and Lt. Col. Rab Nawaz Tiwana contributed one goal apiece.
Lahore Open Polo Championship 2018: Jubilee Reach Final
Team Eighteen were off to flying start as they converted two back-to-back goals – 40-yard and 30-yard penalties – through sterling Saqib to attain 2-0 lead. Nicholas then fired in a field goal for PBG/Remounts to finish the first chukker at 2-1. The second chukker was evenly poised as both the sides fired in a field goal each as Team Eighteen got their third through Shahnawaz to make it 3-1 and Capt. M. Humair then malloted one for PBG to reduce the deficit to 3-2.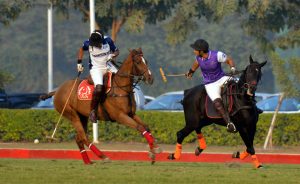 The highly-charged third chukker was dominated by Team Eighteen who slammed in three goals against PBG's one to maintain their lead, which was stretched to 6-3 by the end of the chukker. This time Ahmed Ali contributed with a brace and Saqib with one to complete his hat-trick. For PBG, Nicholas was the goal scorer.
Although PBG bounced back well in the fourth and last chukker by smashing in two goals – one each by Lt. Col. Rab Nawaz and Nicholas Maria – yet they couldn't add more goals, thus lost the match by 5-6.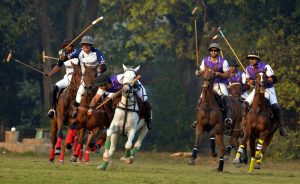 Omer Minhas and Antonino Menard officiated the match as field umpires.
FG Polo Team qualified for the subsidiary final where they will take on Barry's for the top honours.
For more updates keep visiting allsportspk