The Italian Grand Prix 2020 or 'Formula 1 Gran Premio Heineken D'italia 2020' is set to be held on 6th September at Autodromo Nazionale Monza track. For this race, the circuit length is 5.793 km while the race length is 306.72 km with 53 laps. This will be the 90th F1 GP on this track.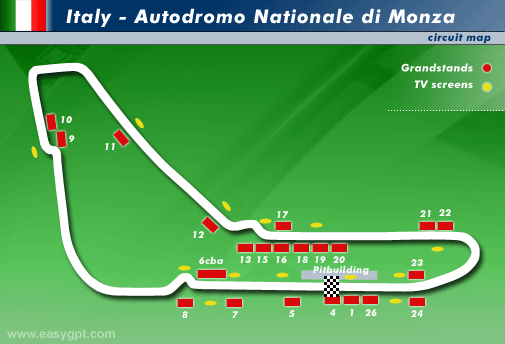 Ferrari has won the most 20 races including 2019 GP as Constructor on this track in history. But, Mercedes and Honda are leading the 2020 GP season so far. During the latest F1 GP, each of the Mercedes and Renault scored two of the top 5 slots while Honda scored second slot in Spain.
On the driver side the Lewis Hamilton of England has won 5 races on this track in the past and holds fastest lap record on this circuit with 1:21.779 timing. Hamilton is also leading with 5 victories in 7 races during 2020 GP season while Valterri Bottas and Max Verstappen have won 1 race each. However, Charles Lecleric of Monaco driving Ferrari had won the 2019 Italy GP.
The next F1 GP is 'Formula 1 Pirelli Gran Premio Della Toscana Ferrari 1000 2020' set to be held on 13th September at Autodromo Internazionale del Mugello track in Italy.