National Open Polo C'ship For Quaid-e-Azam Gold Cup '19 – Final: Master Paints Black Lift 'Quaid' Trophy
LAHORE: Master Paints Black lifted the International Steels National Open Polo Championship for Quaid-e-Azam Gold Cup after routing Master Paints by 10-6 in the main final played at Lahore Polo Club ground.
Matias Vial Parez emerged as top scorer from the winning side with eight goals while Ahmed Ali Tiwana contributed with a brace. From the losing side, Juan Cruz Losada converted four goals and Hamza Mawaz Khan two.
Master Paints Black were off to flying start as they slammed in two back-to-back goals to gain a 2-0 lead. Matias scored the first goal and Ahmed Ali second. Master Paints fought back to convert one through Hamza to finish the chukker at 2-1.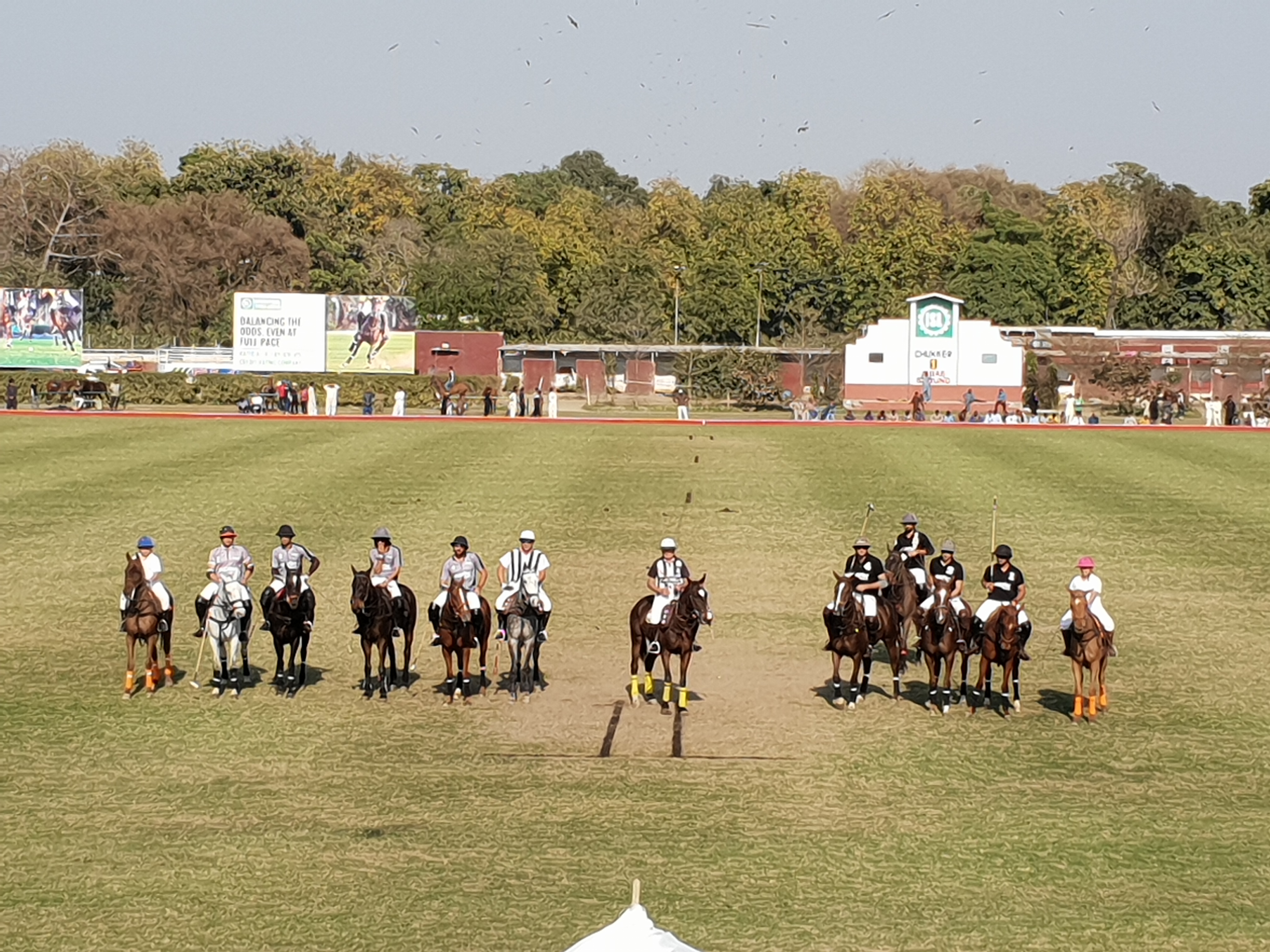 The second chukker saw Master Paints Black converting three goals – all by Matias – and Master Paints scoring two – one each by Losada and Hamza – to make it 5-3. Mastias smashed in two more in the third chukker to give his side 7-3 edge while Losada struck one to reduce the margin to 7-4. Both the sides hit one goal apiece in the fourth chukker to make it 8-5. Matias scored for the winners and Losada for the losers.
In the fifth and last chukker, Losada hammered one more to further reduce the deficit to 8-6 but it was all that Master Paints could get from the final as Master Paints Black banged in a brace – one each by Ahmed and Matias – to win the match by 10-6.
Nicolas Scortichini and Martin Fewster were field umpires and Salvador Ulloa was match referee.
In the subsidiary final, Barry's beat Diamond Paints/Newage by 6-5. Raja Mikael Sami and Raja Samiullah banged in a brace each for the winning side while Bautista Bayuger and Nafees Barry contributed with one goal each. From the losing side, Salvador Ulloa hammered a hat-trick and Taimoor Ali Malik banged in a brace.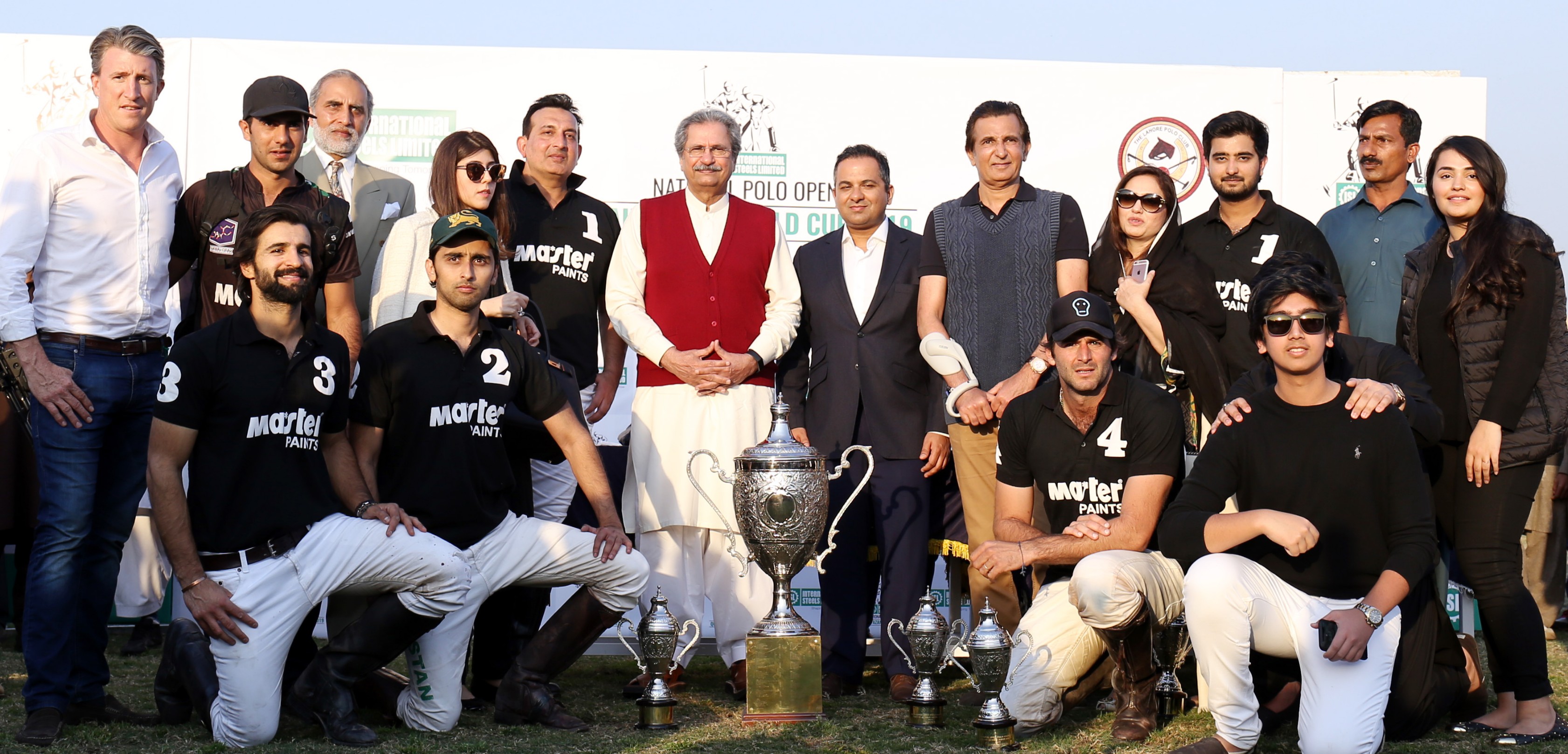 At the prize distribution ceremony, the prestigious National Open Polo trophy was handed over to team Master Paints Black, who dedicated it to Sufi M. Haris, while team Master Paints received runners-up trophy. The Chief Guest was the Federal Minister for Education, Mr. Shafqat Mahmood along with the sponsors International Steels Director, Sameer Chinoy and the Lahore Polo Club President, Malik Atif Yar Tiwana.
Besides, other recognition awards were also given to the following recipients:
The Azhar Ali Life Time Achievement Award went to former LPC President Irfan Ali Hyder.
Most improved player of season 2018-19 in -2 to 0 category award went to Daniyal Sheikh.
Most improved player of 0 to 2 category award to Raja Mikael Sami.
Most Improved player of 2 to 4 category award to Raja Temur Nadeem.
Most valuable Pakistani player award to Ahmed Ali Tiwana.
Most valued foreign player and highest goal score awards to Matias Vial Parez.
Emerging talent award to Arib Ali Malik.
Best playing patron award to Sufi M. Haroon.
Best playing polo pony (foreign) award to Quinta owned by Farooq Amin Sufi.
Best playing polo (local) to Cleopatra owned by Raja Temur Nadeem.
Lady member category award to Leenah Barry.
Best staffer awards to Irfan, Imran, Faisal.
For more updates keep visiting allsportspk