The 62nd National Amateur Golf Championship of Pakistan concluded at the historic Lahore Gymkhana Golf Course with Muhammad Shoaib and Parkha Ijaz winning the 2023 Amateur Champions Titles.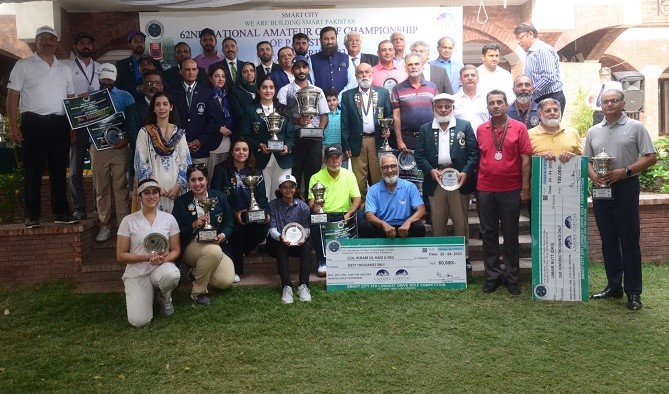 M. Shoaib, took up golf as a career a few years back and devoted hours and hours of effort, year after year to fine tune his golfing capabilities mentored by his coach Malik Shahbaz. The endeavour was filled with a yearning for success and that finally came his way as he emerged triumphant by winning the national golf title of Pakistan.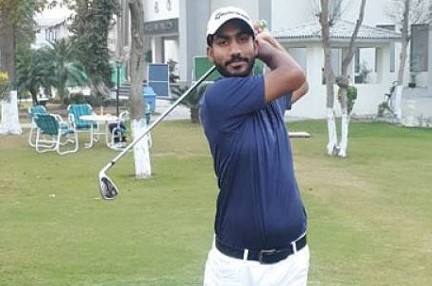 In this championship of amateur champions, out of the aspiring golf playing amateurs, some of the contenders were heralded and rated highly and predictions, assessments and statistics seemed to favour them. However, the Championship became a model one for young M. Shoaib, who was unquestionably the player of the Championship and certainly a formidable one. From the very word go, he led every round and though strong golfers like Salman Jehangir, Qasim Ali Khan, three leading players from Sri Lanka and one from Egypt were there to challenge him, he made steady progress over each of the four rounds to surface as the victor and national amateur title holder. His success is attributable to four rounds scores of 71, 73, 77 and 73 and an aggregate of 294, six over par.
Runner up of this national event was Salman Jehangir, a national  golf player of prowess and dexterity and he lost to M. Shoaib by a margin of two strokes. During the four rounds Salman Jehangir had splendid scores. First round score was 72, followed by 75, 74 and final days 75. Aggregate score for the Championship was 296 as against 294 by M. Shoaib. Third position was achieved by Ahmed Zafar Hayat of Islamabad Golf Club who did manage to cause a scare amongst his adversaries by playing to perfection. In the end however, a few missed putts took him towards the third position. His score was 299.
Other performers were Sameer Iftikhar, 300, Qasim Ali Khan 301, Hussain Hamid 302, Deann Naime (Egypt) 302, Noman Asghar 303, Nouman Ilyas 304 and Sri Lankas Chalitha Pushpika 304.
Net category winner is Sameer Iftikhar with a net score of 280, second net is Noman Asghar, 283 and third net is Ghulam Qadir, 290.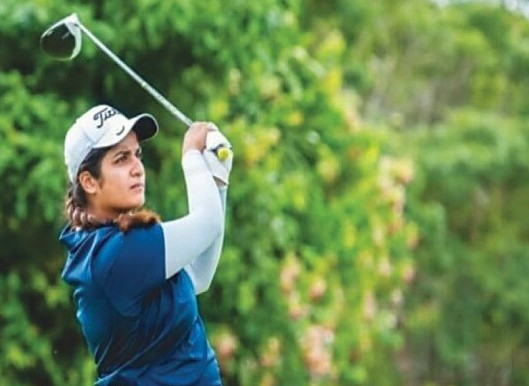 The proud winner of the Ladies title is Parkha Ijaz (Defence Raya) with scores of 77, 76 and 76 and a total of 229. Runners up is Aania Farooq Syed of Airmen Golf Club. Her aggregate score is 242. Third gross  was won by Rimsha Ijaz. Her score was 247.
Net section ladies winner is Humna Amjad (PAF) with a net score of 227.Second net went to Bushra Fatima (Garrison) and third net to Amina Tiwana (Royal Palm) .
Best senior amateur was Sardar Murad and best senior in net section was Rashid Akbar .
Pakistan Team won the J.R.Jaywardene Trophy and the International Team Trophy .
Pakistan Ladies Team also won the International Team Match against Qatar .
The Inter Provincial Match was won by Punjab(Salman ,Hussain ,Qasim ,Damil) followed by Federal Golf Team(Umair ,Ahmad Zafar,Umer Khokher,Abbas Naqvi).Seniors Inter Association was won by Punjab (Sardar Murad ,Asif Mehdi,Tariq Mehmood,Tariq Usman)and runner up was Sind Golf (M.A.Mannan,Khalid Jameel,Azhar Abbas,Khurram Khan)
At the conclusion of the 62nd National Amateur Golf Championship the prizes were awarded to winners by Governor Punjab, Muhammed Balighurrehman.
62nd National Amateur Golf C'ship: Sardar Murad Wins Seniors Title; Individual Leaders – M. Shoaib; Salman & Humna
The Senior Amateur title winner was Sardar Murad Khan of Defence Raya with three rounds score of 74, 79, 78 and an aggregate score of 231. He beat the runner up by eight strokes. Runner up was Muhammad Shafi and Azfar Hassan came third.
In the Ladies Individual Race, Humna Amjad is placed at a score of 152, Parkha Ijaz is at 153, Aania Farooq is at 161, Suneya Osama at 166, Daniya Syed at 167 and Rimsha Ijaz at 170.
The top contenders in Amateur Section are M. Shoaib and Salman Jehangir as leaders bracketed at a three rounds score of 221 followed by Ahmad Zafar Hayat at 222, Sameer Iftikhar at 224, Chalitha Pushpika at 225 and also at 225 is Dean Naime of Egypt. In the third. round on Friday M. Shoaib played 38 in and 39 out, a round of 77, with one birdie, twelve pars, four bogies and one double bogie. As for Salman, he played a third round of 74, 38 in and 36 out. He had three birdies, ten pars, two bogies and one unfortunate triple bogie. The fight is still on.
62nd National Amateur Golf C'ship: Shoaib Maintains Lead; Humna & Parkha Ladies Toppers | Pak Wins Int'l Team Contest
The 62nd National Amateur Golf Championship brings glad tidings for the Pakistan Team as they win the International Team Match by beating players from Sri Lanka and also the Pakistan B Team players.
62nd National Amateur Golf C'ship-J.R.Jaywardene Trophy: Pakistan Team Wins
Team Contest Overview
This International Team Match Contest was played over two days (36 holes) and the Pakistan Team A comprising of Salman Jehangir and Qasim Ali Khan emerged as the victorious team with two rounds aggregate scores of 300. Their main adversaries from Sri Lanka, R.A.U. Akash Priyamantha and M.H.Chalitha Pushpika had to be content with the runners up position with a team aggregate score of 308. Pakistan Team B with team members Omar Khalid and Hussain Hamid also achieved the score of 308 but Sri Lanka was awarded runners up position as one of their players had a better score in the second round. This was in accordance with the Championship rules.
Individual Event Overview
The second round of this Smart City 62nd National Golf Championship individual event saw quite a few strong aspirants fall out of the race for success as they lost strokes with gay abandon either through inaccurate hitting or lack of crispness in their approach shots to the green.
61st National Amateur Golf C'ship 2021: Day 2; Round 2 Leader-Nouman A New Budding…
At the end of second round, Muhammad Shoaib of Lahore Gymkhana became the independent leaders in this four rounds championship. The youngster came up with a feast of stroke making and during the 18 holes on Thursday, he bore the pressure well and translated his potential into a score that helps him to retain top position on the leaderboard .As a leader he has two rounds scores of 71 and 73 and an aggregate of 144. Placed three strokes behind him are two relentlessly efficient players Salman Jehangir and Ahmed Zafar Hayat. Salman is at 147 by virtue of two rounds scores of 72 and 75 and Ahmed Zafar Hayat owes his meritorious position to scores of 76 in the first round and an outstanding 71 in the second round.
The third round of the Smart City 62nd National Amateur Golf Championship will be played today and final round on Saturday.
Others hoping to stay in the winning loop after their two rounds effort are Chalitha Pushpika of Sri Lanka followed by Nouman Ilyas and Danyaal Jehangir (Gymkhana). Chalitha is placed at an aggregate score of 151 and Nouman and Danyaal are at 152. At 153 are Qasim Ali Khan (Pakistan) and Dean Naime (Egypt). Just one stroke behind at 154 are five competitors and they are Hussain Hamid, Omar Khalid, Umair Saleem, Sameer Iftikhar and Saad Habib Malik.
Inter Provincial Team Match
The Punjab Golf Association Team is in the forefront with two rounds team scores of 451, followed by Federal Golf Association Team A at 467 and Sind Golf Association at 469.
In the Inter Association Team Match for Senior Amateurs, the Punjab Team comprising of Sardar Murad, Tariq Mehmood, Tariq Usman and Asif Mehdi (Captain) won the title with a team score of 475. Runners up Team is Sind Golf Association composed of adept players Khurram Khan, Azhar Abbas, Khalid Jameel Siddiqui and M.A.Mannan. Sind Golf Association had a team score of 507.
Ladies Event
Ladies entered the contest yesterday and the total entrants numbered 22 with two from Qatar namely Eve Sofia Garvey (handicap 4) and Nida Mir (handicap 1). Tremendously excited about their chances, the lady contestants played the first round of 18 holes devotedly enough and demonstrated good rhythm in their golf swings.
Leading contenders after first 18 holes were Humna Amjad and Parkha Ijaz bracketed as leaders with a gross score of 77. Aania Farooq Syed is at 79.
Others carded modest scores. Suneya Osama had a round of 85 and Eve Sofiya Garvey (Qatar) also played 85. Amina Tiwana played 87 as did Ana James Gill. Dania Syed and Bushra Fatima scored 88. Those who lag behind are Ghazala Yasmin, Zain un Nisa and Nida Mir (Qatar).
62nd National Amateur Golf C'ship: Round 1 | Shoaib & Nouman Top Leaderboard
The 62nd National Amateur Golf Championship of Pakistan 2023 being conducted by Pakistan Golf Federation and sponsored by Smart City is making stirring waves at the historic tree lined par 72, Lahore Gymkhana Golf Course.
At the end of the first round 18 holes, the J.R Jaywardene Team Match between Sri Lanka and Pakistan stands concluded with Pakistani Team comprising of Salman Jehangir and Qasim Ali Khan appearing as the Trophy winners.
62nd National Amateur Golf C'ship-J.R.Jaywardene Trophy: Pakistan Team Wins
The second round will be played on Thursday and tee off is scheduled for 6:30am. Ladies also enter the national race from Thursday and includes a player from Qatar, Nida Mir. Her handicap is two.
Individual Event Overview
In the run for individual honors, luminous and sparkling is 20 years old Muhammad Shoaib of Lahore Gymkhana Golf Club who appears as the most consummate one with an 18 holes score of gross 71, one under par managed to lay a hold on the top of the leaderboard along with another masterly one of Punjab Golf Association Team, Nouman Ilyas who also carded a score of 71, one under par.
All through the first 18 holes of golfing Muhammad Shoaib and Nouman Ilyas were in spectacular control of their shot making, be it powerful 300 yards plus drives off the tees on all par fours and par fives backed by sublime control over approach shots from 70 to 100 yards. Shoaib and Nouman reflected exemplary ascendancy over all round golf playing techniques and managed the score of 71 with the help of regulation pars and birdies which were partially neutralized by bogies also. "The first round has been marvelous for me" said Shoaib and hoped the form will become better.
Two more contestants who illuminated as good performers in the course of the first round are Salman Jehangir of Pakistan Team and Ralfe Aslam Raja of Punjab Golf Association Team. These two consistent golf players are bunched together at a masterly score of gross 72, and in golf such a performance is the result of a commendable all round effort.
In the three rounds to come these upscale golf players seek more fascinating scores so that their winning effort reflects determination and tenaciousness.
Usama Nadeem of Sargodah also impressed with his touch of excellence as did Omar Khalid of Pakistan Team and Umer Farooq of Gymkhana. Usama scored gross 73 while Omar Khalid and Umer are together at gross 74. Had a few four feet putts dropped in the score could have been exceptionally good.
Placed at a gross score of 75 are three players loaded with talent. They are Rao M. Hassan (Rawalpindi), Umair Saleem (Federal Golf Association) and Saad Habib (Rumanza Golf Club). Much is expected from these adroit champions.
Viciousness of the competition can be gauged from the fact that nine competitors are bracketed together at a score of gross 76. They are Hussain Hamid, Qasim Ali Khan, Muslim Abbas, Noman Asghar, Ahmed Zafar Hayat, and Umer Farooq, two young boys Shameer Majid and Sher Ali Khan and also there is a champion from Sri Lanka Chalitha Pushpika. Another Sri Lankan Chanaka Perera is at 77, as is Ahmed Jibran at 77.
5th PGF Int'l Ladies Amateur Golf C'ship 2022: Day 1 – Thitikrin & Rimsha…
Other Competitions & Winners
Earlier the Long Drive Competition was completed and in mens section the winner was Salman Jahangir with a distance of 354 yards. Omer Intesar was second and his driving distance was 340 yards. Muhammed Daniyal with a distance of 305 yards was third.
In Senior Amateur Category Umair Butt (DHA Raya) was first. His distance was 305 yards. Ikram ul Haq was second with 303 yards followed by Muhammed Ali (Quetta) 300 yards.
Amongst ladies, the longest drive was hit by Parkha Ijaz. Her distance achieved was 304 yards. Rimsha Ijaz was second, distance being 288 yards and third was Amina Tiwana with a distance of 280 yards.