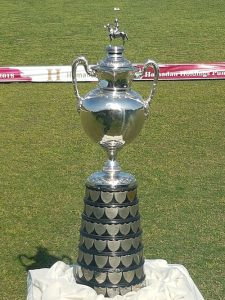 The 14-goal Ittehad Punjab Polo Cup 2022, the oldest event of Pakistan polo, will swing into action on Tuesday; 15th February 2022 at the Lahore Polo Club. Sponsored by Ittehad Textile the event's subsidiary and main finals will be played on Sunday, 20th February.
This historical Punjab Polo trophy was introduced in 1886 and is the oldest Polo trophy being played for in Pakistan.
The 2022 edition will be competed by 8 teams divided into two pools:
Pool A consists of Newage Cables/Master Paints, HN Polo, Master Paints, Pebble Breaker
Pool B comprises Remounts, Diamond Paints, Barry`s, DS Polo/Rizvis.
Schedule – Tuesday, 15th February 2022
The opening match will be between Newage Cables / Master Paints against HN Polo at 2:00 pm while Master Paints will clash against Pebble Breaker at 3:00 pm.