WBSC U-19 Women's Softball World Cup '19: USA Wins 3rd Year In A Row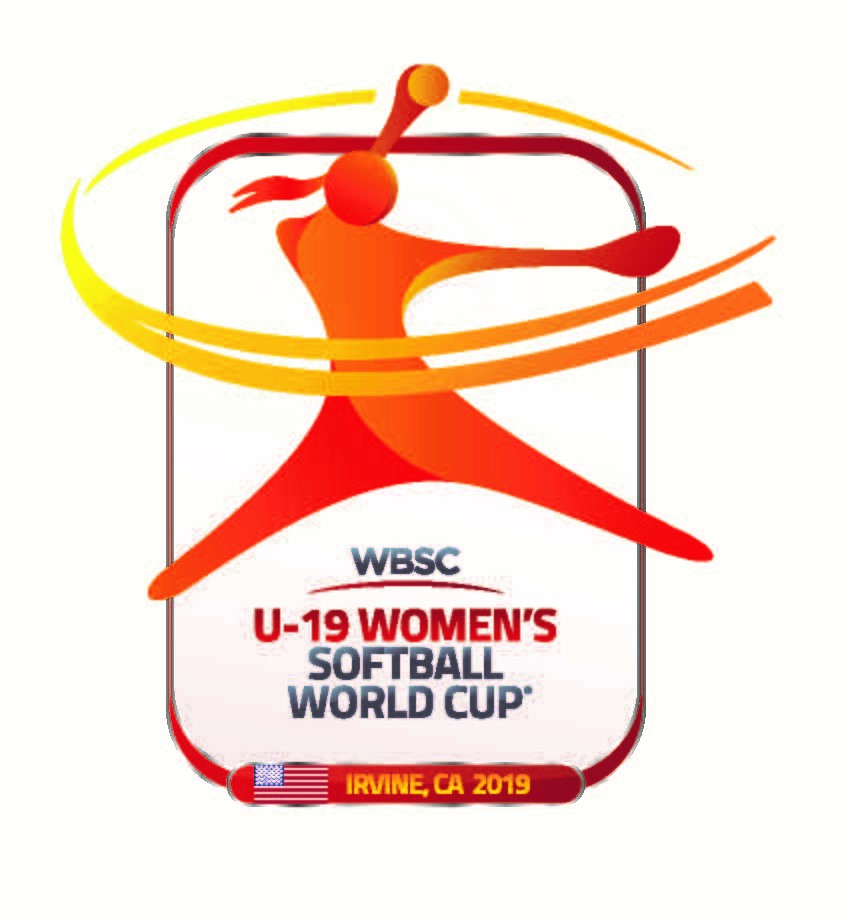 IRVINE, USA: USA won the WBSC U-19 Women's Softball World Cup for the third time in a row. They came from behind, to win from Japan, 4-3, in the bottom of the eighth inning.
USA in this age category became the first country ever to win the Cup three times in a row.
With Japan leading 3-0 after the top of the eighth, pinch hitter Francesca Hammoude tied it on a home run. Charla Echols followed with a two-out stand up triple and scored the World Championship run on a slow roller by Jasmine Freed.

WBSC Chairman Tommy Velazquez congratulated the USA for becoming World Champions, and thanked all 16 teams who made this World Cup exciting and memorable.  
After the game, USA head coach Heather Tarr praised her players: "We are tough and resilient. We knew it was tough to overcome a three-run deficit against a pitcher who hadn't allowed an earned run in the tournament, but we still knew we could do."

Japan's head coach Yosuke Sato commented that he thinks that this tournament will prove to be a a very good experience and will contribute towards improving them for the next time.

In the Bronze Medal Game, Canada beat Australia by a score of 5-4.
According to WBSC it was the last WBSC U-19 Women's Softball World Championship. As from next year, the age bracket will change from U-19 to U-18.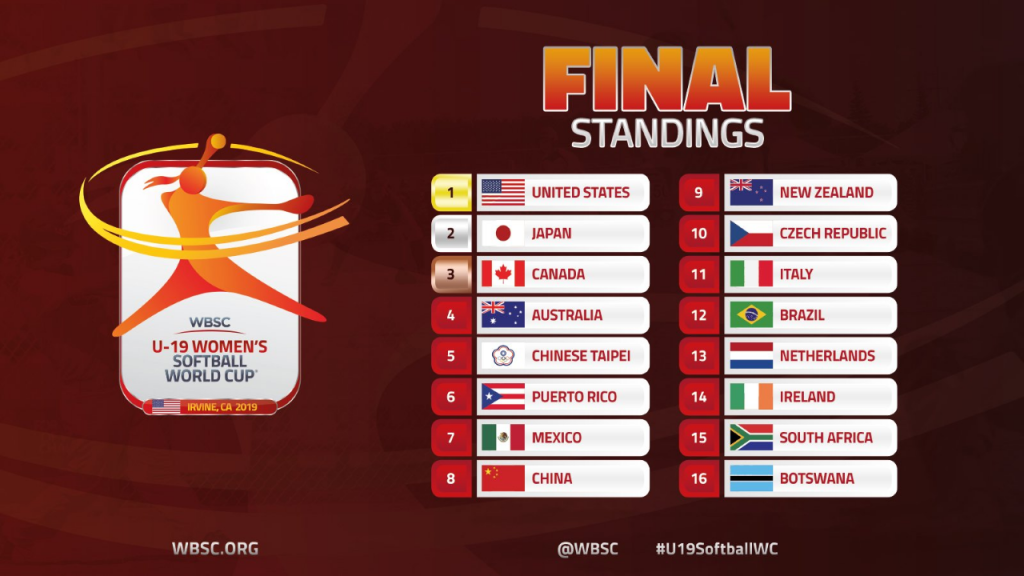 For more updates keep visiting allsportspk