Shi Zhiyong, a Chinese weightlifter weighing at 69 kg, put on a sensational effort at the Chinese National Weightlifting Competition 2018 where he surpassed the world record unaccredited. Shi unofficially broke the world record at this year's National Chinese Weightlifting competition where he lifted 360 kg, 1 kg more than what the record holder Liao Hui lifted back in 2014.
The way in which Shi commenced the quest for a record break was with three flawless snatch efforts. The first snatch attempt was 155 kg, followed by a second snatch competition of 160 kg and nailed the third snatch attempt of 163 kg. Moreover, his third attempt of 163 kg was 1 kg more than what he snatched in Rio back in 2016 and is just 3 kg less than Hui's world record.
Once snatches were done and dusted, the next hurdle was clean & jerks. Zhiyong started with a 185 kg clean & jerk and completed it without breaking a sweat. The next attempt was a 197 kg clean & jerk, and this 12 kg upgrade from the previous lift is what got Shi an unannounced record breaking total of 360 kg. After managing the first two attempts with ease, unfortunately, Shi was not so lucky the third time as he missed the third attempt. However, the sum from his previous lifts was enough to surpass the word record uncertified.
All the lifts which Shi performed, apart from the third one, were made ridiculously easy by him. If anyone is wondering how is Zhiyong able to lift such heavy weights, it is mainly because of his setup, and the way he catches the bar. With him screaming while lifting and giving every ounce of what he's got, it is an amazing site to watch when Shi performs heavy lifts.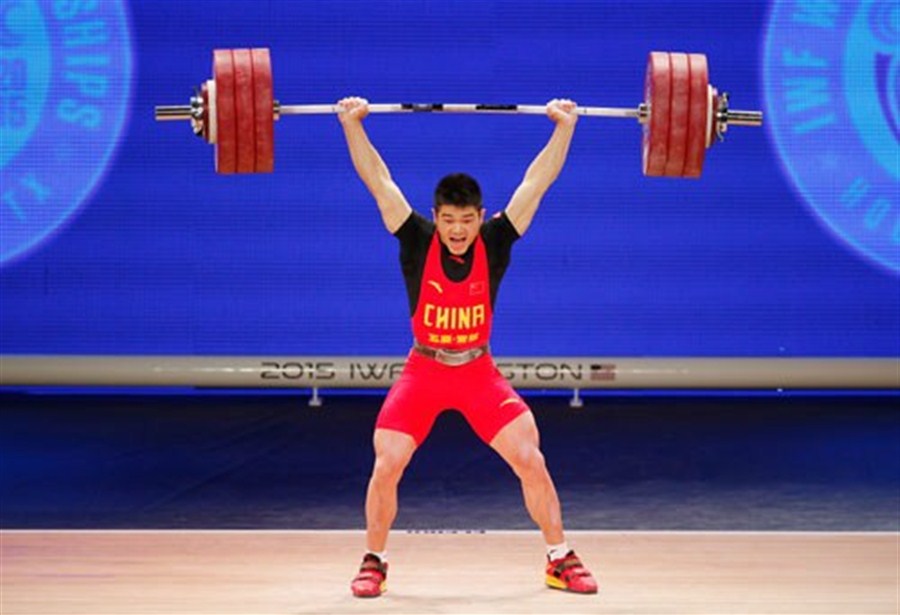 Although his record breaking performance may come as a surprise to many, but this feat was on the cards. Before the national competition in 2018, Shi clean & jerked 7kg more than the world record while he was training privately.
Born in Guangxi province in 1993, Shi Zhiyong has had a fruitful career up until this point. In 2016, Shi, with a snatch attempt of 162kg and a clean & jerk of 190kg, conquered in Rio with a total weight of 352 kg. He also won a gold medal during the World Weightlifting Championship in Houston back in 2015 with a total weight of 248 kg, snatching 158kg with a clean & jerk of 190 kg in the process.
Not only did Shi have success in 69kg weight class, he has had success in 77 kg weight class competition as well. In 2016 Asian Weightlifting Championship, he weighed 72.4 kg and still took a gold medal back home without having to put on extra weight, again computing 348 kg in total. As Shi's record suggests, he has won a gold medal in almost every competition he has taken part in.
Many individuals are familiar with Shi Zhiyong because of his healthy enmity with his equivalent 69kg weight class contestant, Liao Hui. In Chinese National Championship held in 2016, Liao won by 2 kilograms with a total of 354 kg, outclassing Shi in the snatch, and the clean & jerk by one kilogram per lift. However, in the Chinese National Games in 2017, Shi got his payback when he beat Liao with 4 kg lead. Also, Shi levelled a record 198 kg clean & jerk of his counterpart Liao Hui during the same competition, an achievement which Liao made in 2014.
For updates regularly visit: Allsportspk