Women Players Safety: India Struck With Another Episode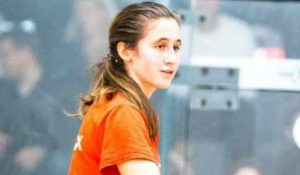 Despite India's constant attempt to make a name in the international sports market, the women players security threats are constantly becoming a matter of concern for the participants. Following the increase in rape and harassment cases in India, the threat to safety is growing exponentially. Concerned about their safety and well-being, different players raise questions regarding their safety during their stay in India. Some even go as far as to skip the competition.
A similar incident took place recently when the parents of 16-years old disallowed their daughter to take part in the World Junior Championship in Chennai, India. The Swiss girl, Ambre Allinckx, is known to be one of the top squash players of her country.
It was surprising to see her absence in an important event like the World Junior Championship. The coach, on being questioned, answered that the girl had to skip the tournament for safety concerns. According to the coach, Pascal Bhurin, the girl's parents have been reading harassment incidents in India and they did not want to take that risk with their child.
It was also known that teams from other countries like USA, Iran and Australia also raised their concerns about women players safety in India. The girls of these teams were even advised to observe conservative dressing during their stay in India.
In response to the concerns raised, World Squash Federation chief executive, Andrew Shelly gave the clarification that there are many different teams taking part in the competition and that their security arrangements were very reliable.
However, this is not the first time a team withdrew its name because of safety concerns in India. In 2009, England withdrew its team from the World Badminton Championship out of fear for where it was being held, i.e. India.
A contradictory report later came out clearing the misunderstanding of any safety concerns behind the absence of the Swiss player from the tournament. The player's parents told that the girl skipped the tournament for family vacation and not because of any threat to her safety. They also said that the decision would've been the same no matter what country the competition was being held in.
For more updates keep visiting allsportspk