Pakistan Green shirts is a thunderous form again defeated India in the second encounter, with a wider margin of 4 goals, final score 7-3. The First Playoff Match was played on 9th September in which Pakistan beat Indian team 5-4.
With this win Pakistan qualifies and joins the seven other teams which have already earned their respective berths for the XII FIP World Polo Championships taking place in USA from 26th October till 6th November 2022.
The second Zone E playoff match was held in another ground – the East Rand Polo Club in Johannesburg, South Africa. Pakistan team having won the first match had an edge, while for India it was a must win situation.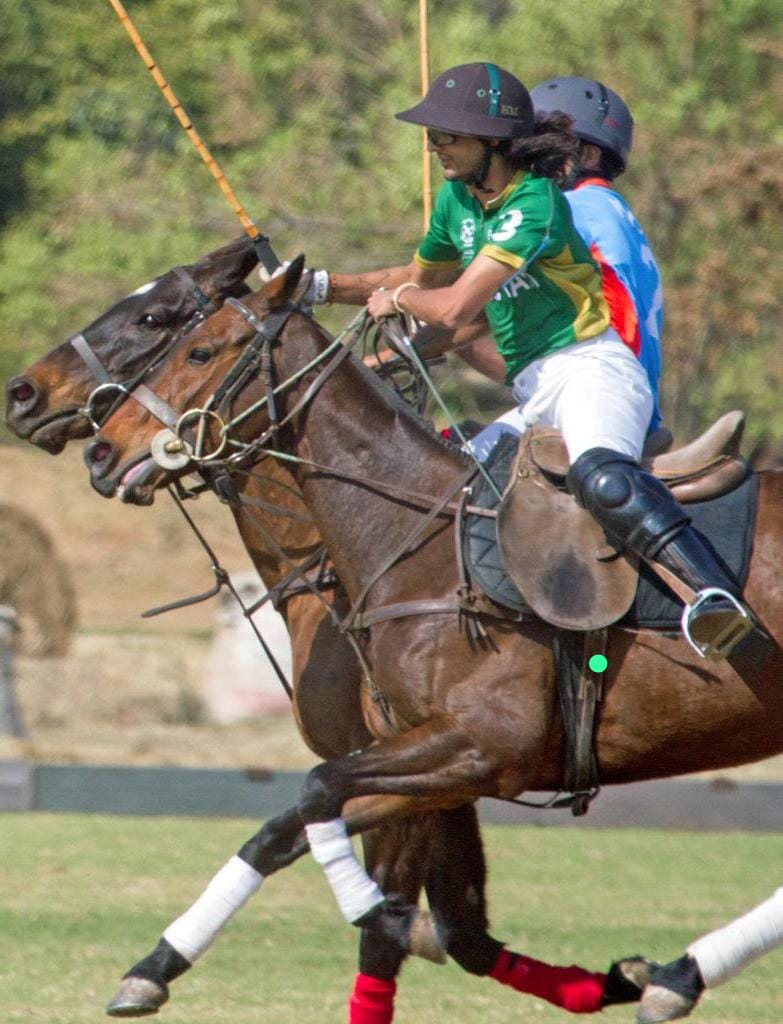 The second encounter revolved around high paced horsemanship from players of both teams. Although the stick work, ball control, mind presence and vigilance of Pakistan players gave them a significant edge.
Hamza Mawaz's presence in the Green team made a sparkling difference. His goal tally of 6 out 7 goals proved his calibre and worth.
The match started with high paced attacks by both teams. The Pakistan riders took sometime to get into the rhythm. And while they were settling, the Indians' were able to earn a few penalties but could not benefit the scoreboard.
During the first chukkar, India opened the account by scoring in the 4th minute. In the second half of the first chukkar, Pakistan riders started showing their volcanic presence and by the end of second chukkar, the Greens had fired in 5 goals and the scoreboard stood at 5-2. With Pakistan being in a match winning position, in the third chukkar, India narrowed the margin to 5-3. It did not last long as in an attacking charge Pakistan earned a 40 yard penalty, which was converted by Hamza in a classic manner by centering the ball in the goal. With this the goal margin again became 3 goals, and game score 6-3. The fourth chukkar had a few chances for each team, however, the Pakistan young blood again dominated with Meekayel scoring his first goal and increasing the team's score board to 7-3. Near to the end Taemur made an charged attempt through an angular shot, which narrowly missed the goal.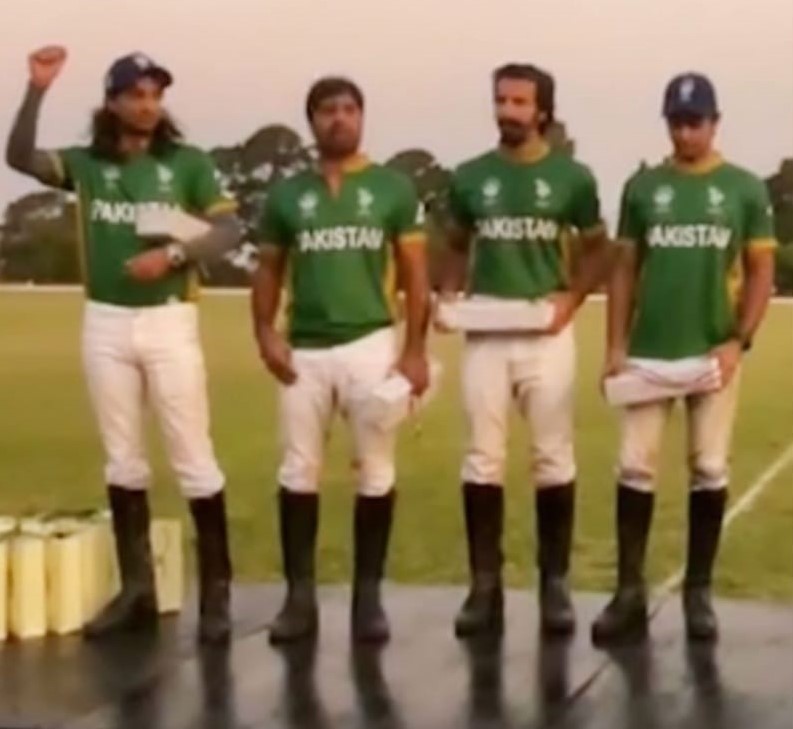 The teams were:
Pakistan
1. Meekayel, 2. Temur Nadeem, 3. Hamza Mawaz, 4. Raja Sami
India
1. Naveen, 2. Kuldeep, 3. Padmanab, 4. Shamshir Ali
Pakistan and India playoffs event was the last of the five zone playoffs played between 25 countries which leads to eight teams qualifying for the World Polo Championship. The eight teams appended below are the winners from Zones A, B, D, E, the top two teams from Zone C, the previous winner and the host country team.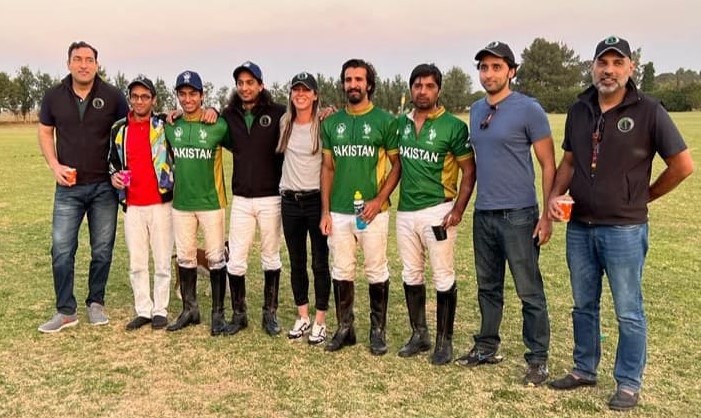 Zone E 
– Africa, Pakistan and India –
Qualified Team Pakistan
Zone A 
– North and Central America –
Qualified Team Mexico
Zone B 
– South America –
Qualified Team Uruguay
Zone C 
– Europe –
Qualified Team Spain & Italy
Zone D 
– Asia and Oceania –
Qualified Team Australia
Previous Winner
Argentina
Host Country Team
USA