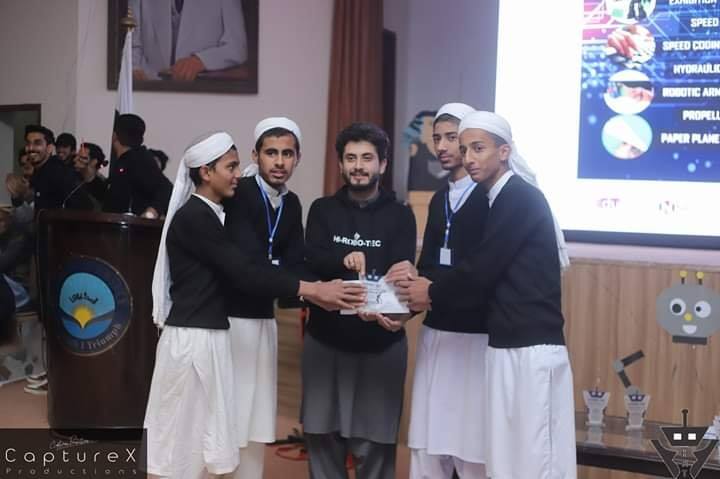 Talented madrassa students from Jamia Baitul Salam have been crowned champion of the robotics competition held at HITEC University in Taxila beating teams from 20 other schools and universities.
Based in Tala Gang District Chakwal, Jamia Baitul Salam is a prestigious educational intuition having an infused curriculum balancing the religious as well as sciences education. Their madrassa students routinely participate and excel at various competitions across the country.
The Jamia students won the top prize in LFR- Line Follower Robots competition in which the participants built basic fully autonomous vehicular robots from scratch that then move across a pre-determined lin path while crossing a number of checkpoints and obstacles.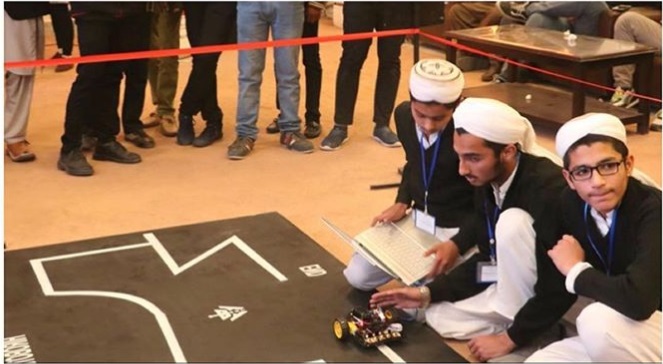 The Robofiesta is an annual robotics competition part of a wider inter-university event series focusing on a number of co-curricular and extra-curricular activities to promote wholesome learning.
Other members of Madrassa Jamia Baitul Salam delegation also won the speech and spelling bee competitions on the same day.
For regular updates keep visiting: Allsportspk