The U-18, U-14 and U-12 doubles titles in the Ali Embroidery Junior National Tennis Championship 2021 were won by Abdullah Adnan/Mahatir Muhammad, Asad/Humayun and Abubakar Talha/Zohaib Afzal Malik respectively at the Punjab Tennis Academy Bagh-e-Jinnah.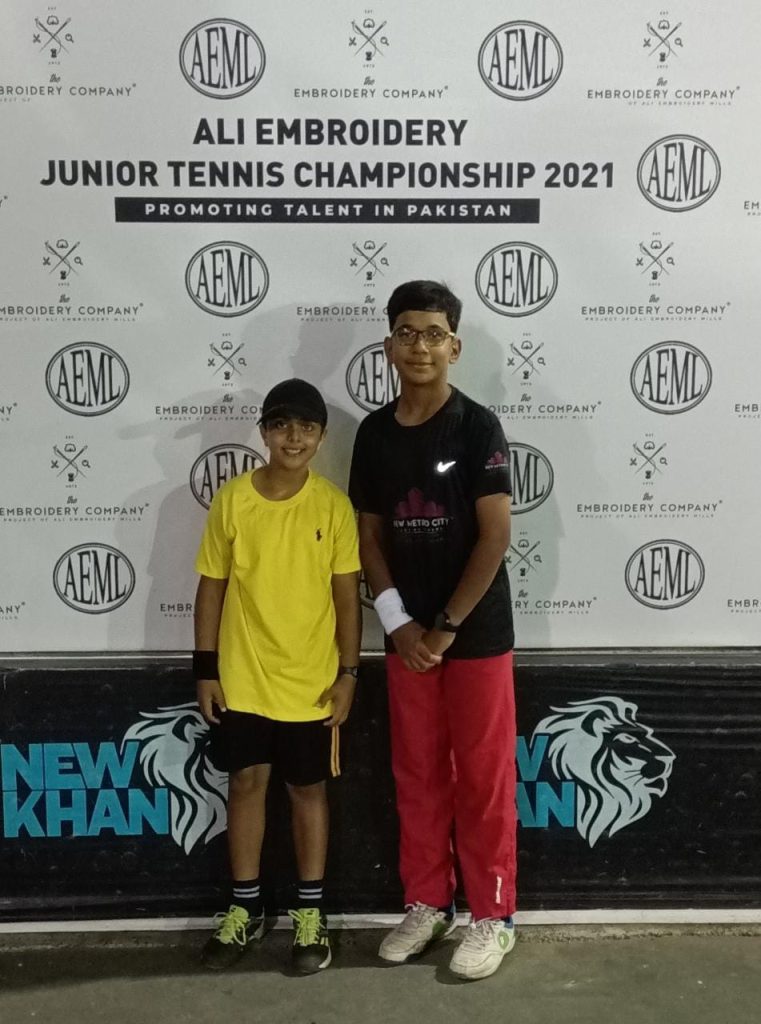 In the U-18 doubles final, Abdullah Adnan, partnering with Mahatir Muhammad, displayed outstanding tennis skills and techniques to beat Nalain Abbas/Farman Shakeel 6-3, 6-0 and clinched the U-18 title.
T20 World Cup 2021 – Latest Points Table
The U-14 doubles title was won by talented pair of Asad and Humayun, who outpaced Amir Mazari/Nadir Ali Raza 4-1, 4-0.
The spirited pair of Wapda's Abubakar Talha and SA Group's Zohaib Afzal Malik completed the hat-trick of U-12 doubles titles. This time, they were up against promising pair of Amir Mazari and Omer Jawad and though they had to struggle hard to beat their talented opponents yet they made it by winning the final 4-5(8), 4-0, 10-2, thus completed the hat-trick of U-12 titles.
T20 World Cup 2021 Complete Schedule
The U-12 semifinals saw Abubakar Talha (Wapda) outsmarting Abdul Basit 6-1, 6-2 and Amir Mazari (Aitchison) routing Zohaib Afzal Malik 6-3, 6-1. In the U-10 semifinals, Abdur Rehman (AAA Associates) beat Rashid Ali 4-1 and Hajra Sohail (AAA Associates) beat Fajjar Fayyaz 4-1…