11th  U-21 Junior National Championship 2019: Quarter Finalists Decided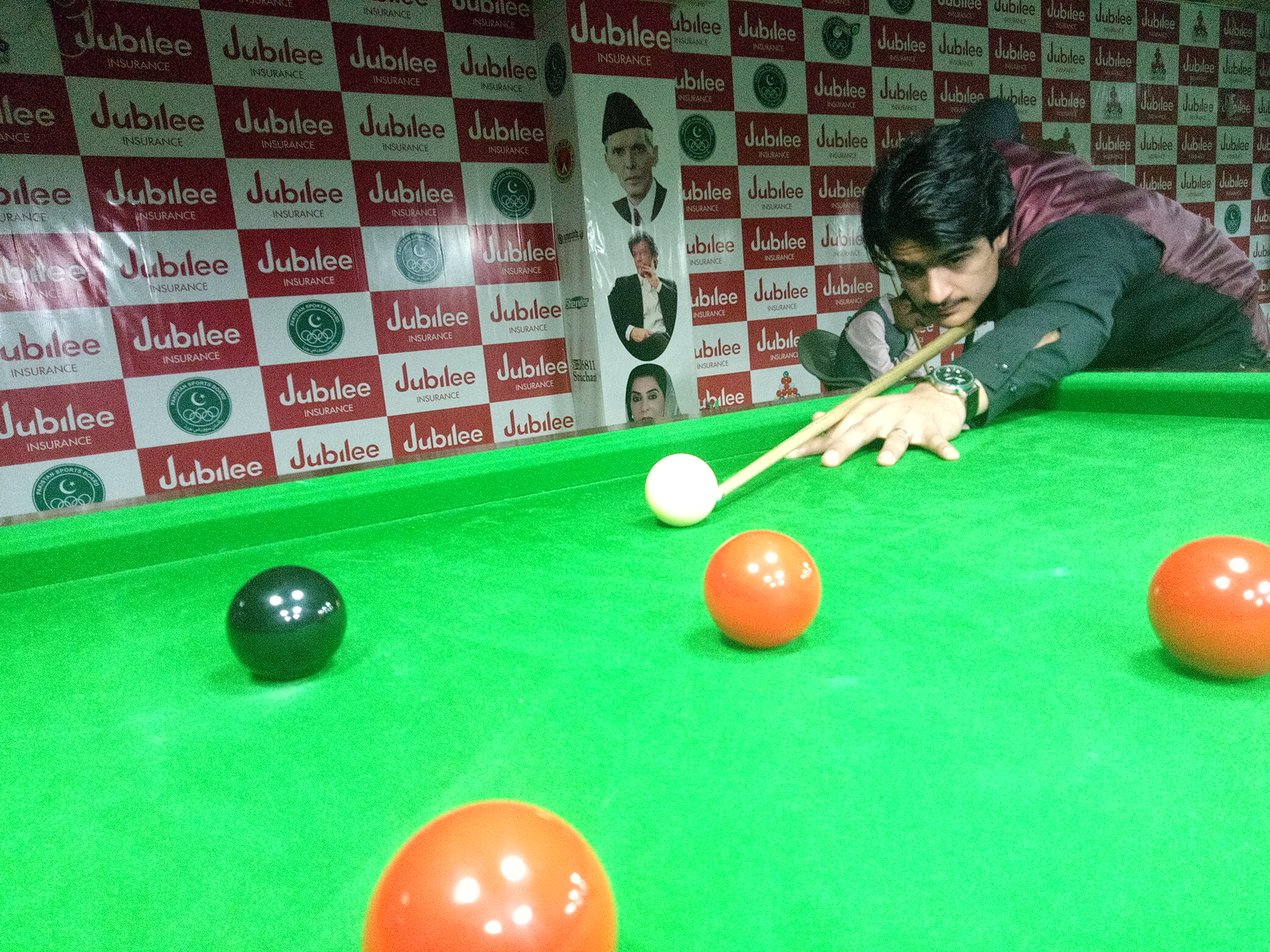 ISLAMABAD: By defeating their respective opponents, Haris Tahir, Ahsan Yousaf, Sheheryar Abbas, Ali Haider, Raees Ali Usama, Muhammad Mudassir Sheikh and Muhammad Saleem qualified for the quarter finals of Jubilee Insurance 11th U-21 Junior National Championship 2019, being played at PSB Snooker Hall, Pakistan Sports Complex, Islamabad.
All the four quarter finals and semi finals will be played on 21st January (Monday) while final has been scheduled to be played on Tuesday at 11.00 on best of 11 frames.
Raees Ali Usama of Punjab managed to make the biggest upset of the Championship when he shocked former World U-18 Champion and the defending Champion Muhammad Naseem Akhtar by 4-1 (61-35, 31-92, 65-41, 71-21 and 55-47) in the pre quarter final. Raees Ali Usama displayed excellent game and managed to break difficult snookers skilfully..
Muhammad Mudassir Sheikh who has become new National U-18 Champion last week also qualified for the quarter final when he defeated last year National U-18 Champion Umer Khan of Punjab by 4-2.
Following are the complete results of the pre-quarter finals:
Ali Haider (Pjb) bt  Abid Sajjad (Pjb) 4-1 (69-26, 58-22, 25-47, 77-26, 69-21)
Shehryar Abbas (Pjb) bt Shehryar Khan (Sindh) 4-2 (68-42, 41-69, 53-47, 57-04, 13-62, 71-52)
Muhammad Saleem (Kpk) bt Saad Khan (Kpk) 4-1 (48-52, 51-39, 64-13, 69-20, 70-49)
Ahsan Yousuf (Pjb) bt Muhammad Hamza (Pjb) 4-2 70-13 (54), 67-17, 25-57, 63-47, 38-55, 47-13)
Raees Ali Usama (Pjb) bt Muhammad Naseem Akhtar (Pjb) 4-1 (61-35, 31-92, 65-41, 71-21, 55-47)
Shaikh M. Mudassir (Pjb) bt Umer Khan (Pjb) 4-2 (80-02, 65-09, 0-57, 13-80, 58-53, 74-35)
Haris Tahir (Pjb) bt Umer Farooq (Pjb) 4-0 (71-0 (66), 76-48, 54-18, 57-31)
Usman Ahmed (Pjb) bt Muhammad Shahbaz (Pjb) 4-2 (62-20, 50-42, 60-46, 63-71, 35-58, 73-30)
21st January Fixture
Quarter Finals at 10.00 am
Ali Haider (Pjb) Vs Shehryar Abbas (Pjb)
Muhammad Saleem (Kpk)  Vs Ahsan Yousuf (Pjb)
Raees Ali Usama (Pjb) Vs Shaikh M. Mudassir (Pjb)
Usman Ahmed (Pjb) / Muhammad Shahbaz (Pjb) Vs Haris Tahir (Pjb)
Semi-finals at 2.00 pm
For updates regularly visit: allsportspk