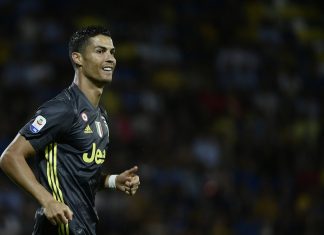 Italian Serie A '18-19 – Highlights: Cristiano Ronaldo Puts Valencia Nightmare Behind Him These are the last six matches of Serie A, Match Day 5 of...
DOMESTIC & STUDENT NEWS / ARTICLES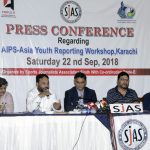 AIPS-Asia Youth Sports Reporting Workshop: To be Held In Pakistan  Press Conference of Sports Journalists Association Sindh KARACHI: The first AIPS-Asia Youth Reporting Workshop will be...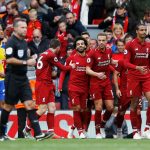 Premier League '18-19 – Highlights: Mohamed Salah Finds His Form Back This is the first 8 matches of Premier League, Match Day 6 of 38. The...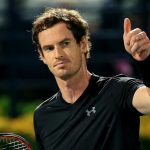 Tennis: Andy Murray Decides to End Comeback Season Early Andy Murray has chosen to end his rebound season early, saying he needs to be in...
Rugby England: Danny Cipriani Not Included In England Squad Danny Cipriani who plays as a fly-half for Gloucester, has not been included in the England's...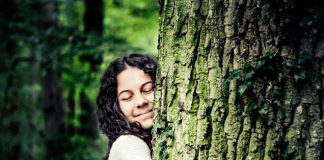 Tree Therapy - A Nature's Gift [youtube https://www.youtube.com/watch?v=2Pi71GWkyvA] Today life has been indulged too much in development and modernization. We merely have time to relax and...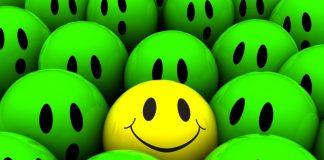 Allsportspk Humour: Ronaldo In Disguise [youtube https://www.youtube.com/watch?v=SS-KTQDb3s8] The fitness and nutritionist experts advice us humans that eating salads and walking is the best for health. Due...
- Advertisement -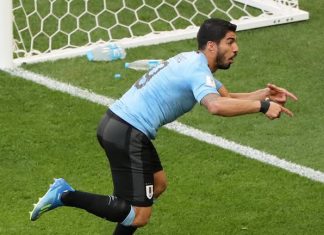 1st Half - Uruguay Vs Saudi Arabia - (1 - 0) Saudi Arabia's ball possession didn't help them as Luis Suarez put Uruguay in the...
- Advertisement -