The ICC Board announced the venues of the 8 events to be held during 2024-2031. The eight major tournaments include 2 ODI World Cups, 4 T20 World Cups and 2 events of the Champions Trophy.
The main features of the calendar are: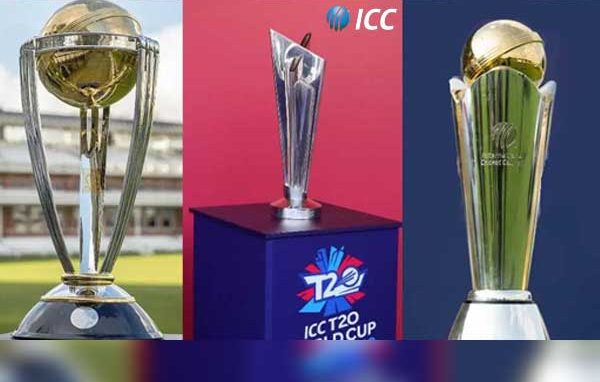 – The 2024-2031 events venues are in contrast to the 2017-2023 event cycle. In the last cycle the tournaments were hosted by the Big 3 cricket countries
– England, India, and Australia. Whereas the next event cycle is scheduled to be held also in smaller countries such as USA, Scotland and Namibia as co-hosts.
– A major development is of Pakistan reemerging as a host of a world cricket tournament – 2025 (February) Champions Trophy, after about 30 years.
– USA will become a host for the first time of a global cricket tournament, when it co-hosts along with the West Indies-Men's T20 World Cup in June 2024.
– The October-November 2027 edition of the ODI World Cup will be the first Men's World Cup in Africa since South Africa, Zimbabwe and Kenya co-hosted the 2003 edition. In addition, Ireland and Scotland will be co-hosting the 2030 T20 World Cup along with England.
– Focusing on USA is part of ICC strategic strategy to identify it as a new growth cricket market coupled with ICC's interest to make cricket part of Olympics' roster. Thus, as the 2028 Summer Olympics are planned to be held in Los Angeles, for awareness purposes ICC considers it appropriate to host a cricket event in the USA.
– From the next calendar cycle, ICC has decided to change the formats. Thereby, the ODI World Cup team participation number will increase to 14 from the the 2027 edition. Also the tournament format will be based on the Super 6s stage, where the top three teams from two groups of seven will proceed before the semi-finals and the final. The T20 World Cup format will also be changed, with the total participation pool expanded to 20 teams. These teams will be divided in four groups of five each with the top two entering the Super Eights stage followed by the knockouts.
Country Venues of ODI (50-over) World Cups
2027 – South Africa, Zimbabwe, Namibia
2031 – India and Bangladesh
Country Venues of T20 World Cups
2024 – United States and West Indies
2026 – India and Sri Lanka
2028 – Australia and New Zealand
2030 – England, Ireland, Scotland
Country Venues of Champions Trophies
2025 – Pakistan
2029 – India