MMA Fighting: Exclusive Talk With 'The Gorilla'
Mixed Martial Arts (MMA) is a rapidly growing combat sport in Pakistan. In span of a couple of years, the country has produced number of MMA stars like Bashir Ahmad, Ahmed Mujtaba, Mahmosh Raza, Waqar Umar, and Uloomi Karim.
Irfan Ahmad is the latest addition in list of top Pakistan MMA fighters after he made a successful debut ONE Warrior Series. Irfan 'The Gorilla' Ahmad defeated Nepal's kickboxing champion Sandeep Gurung by submission in the first round, becoming the first male MMA fighter to make a successful debut in ONE Series.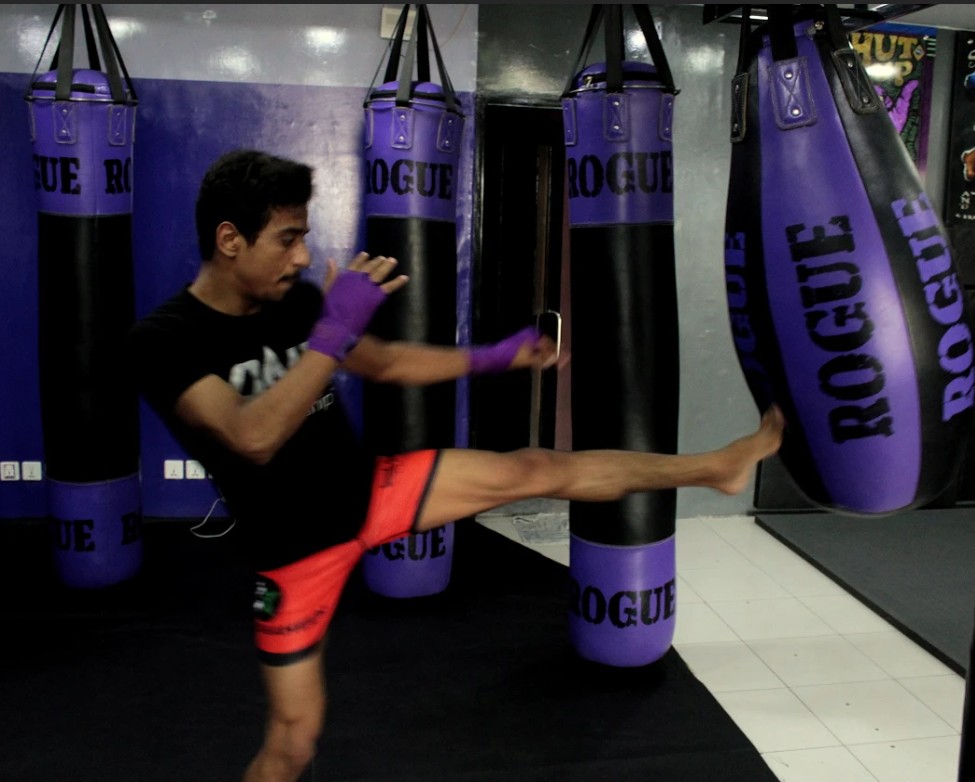 For the exclusive interview of the fighter, AllSportspk went to the gym in Lahore, where he trains. Situated on first floor of a plaza in a commercial market, the gym was full with young and eager fighters. The athletes were training for boxing, Ju Jistsu, Grappling and kickboxing. Ahmad welcomed the scribe at the door, wearing his training shorts, hand wraps and black t-shirt. We sat on the training mat and talked to him in the typical atmosphere of a MMA gym.
In the interview¸ the fighter discussed when and how he started MMA, his off-season and on-season training regime, his mindset before the fight, his future planning and about the combat sport in Pakistan.
"I started MMA about six years ago and met Bashir Ahmad four years ago, after which I properly started training," Ahmad said.
Talking about his inspirations in the sport, the young fighter shared that he loved movies on MMA and used to follow the sport. "I specifically loved the life style of those fighters and Bashir Ahmad and Waqar Umar were the ones, whom I have always looked up to," he said, adding that Rizvan Ahmad is another important person in my MMA career because he has been working tirelessly for the promotion of the game and athletes, so a special thanks to him.
While comparing MMA with other physical fighting games, 'The Gorilla' said he believes this is a complete sport because it involves every style including boxing, kickboxing, Ju Jitsu and wrestling.
"The canvas of MMA is huge and you can dominate the game with your own style," he stated, adding that although there are limitations in training and fight but learning is limitless in this style of sport.
Answering the question, why should people train for MMA, Ahmad said apparently it is a violent sport but in reality, it makes you calm and composed.
"After training, you know your hitting ability and how much hurtful it can be for a common person hence you do not indulge in street fights," he asserted.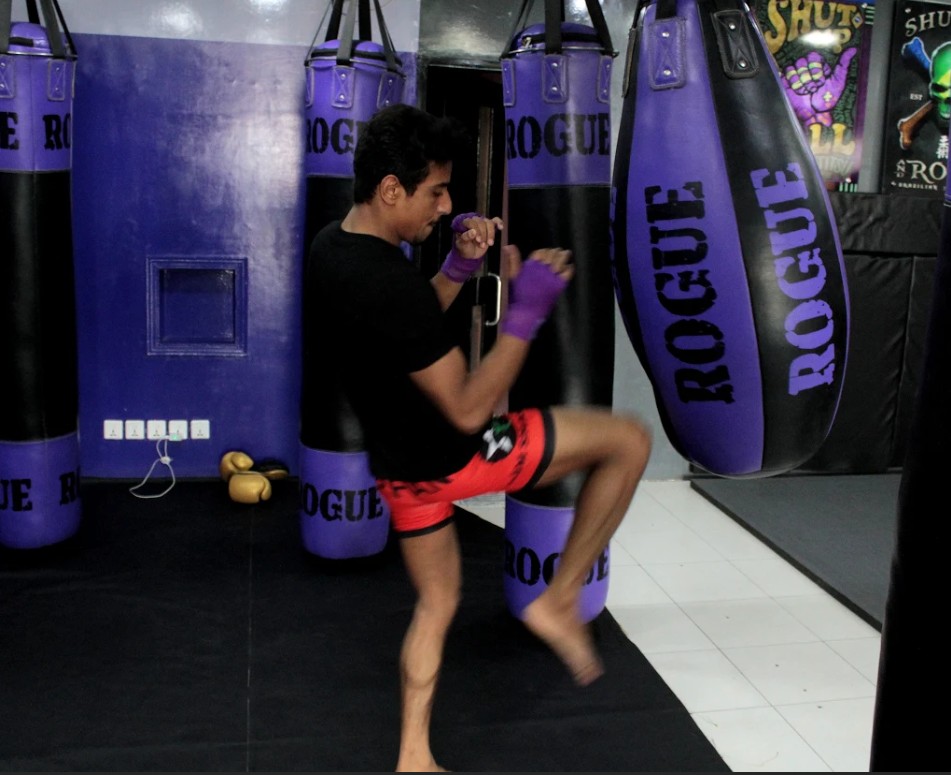 Sharing the details of his training regime, the fighter said, he trains for almost two-to-three hours daily in offseason to develop skill level, while in fight training, you work on your stamina, cardio and focus on your strong point.
"Most important thing in fight training is you train according to strength and weakness of your opponent like for example if he is a good wrestler, you will work on your ground game" he explained.
Talking about ONE Warrior Series, Irfan told AllSportspk that it is Singapore-based mixed martial arts platform where top fighters-mostly from Asia-fight.
"It is a first step to ONE Championship, if you perform well in the series, you can get contract with Championship worth up to $100,000 and I am the first Pakistani male MMA fighter to make a successful debut in the tournament," Irfan said, adding that it is an honour for him to fight for one of his idol, Rich Franklin's, tournament.
"I have always admired Franklin as a fighter and now I am part of his series, it is a great honour for me," he said.
Praising the ONE Championship and ONE Warrior Series, Irfan said although, these are more Asia-centric organizations, but it has better fighters than UFC and these guys take more care of their fighters than every other league around the world.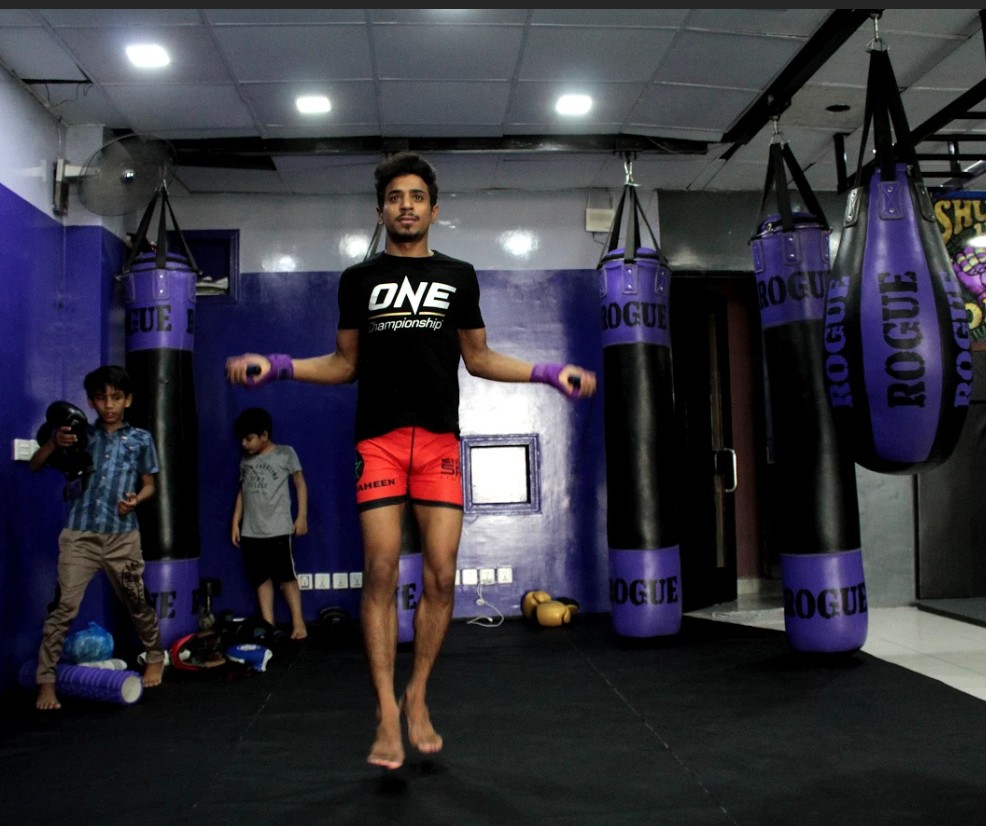 "Now they are expanding their canvas and fighters from other parts of the world are competing in this tournament," Irfan shared.
Sharing his mental condition right before entering in octagon cage, he said your whole life story runs in your mind, you remember the people who supported and especially those who discouraged, taunted and did not believe you. "You just want to prove all of them wrong by winning," he asserted.
Discussing his future plan, Irfan said he is currently training for his next fight which is scheduled in August 2019. "I have contract of ten fights with ONE Warrior Series and fights are scheduled after every two to three months, so right now my focus is on these fights and through that I will become part of ONE Championship," he said.
In his message to MMA aspirants and people who want to train for this sport, Irfan said, he just wants to tell them to be careful of quacks and so-called MMA experts.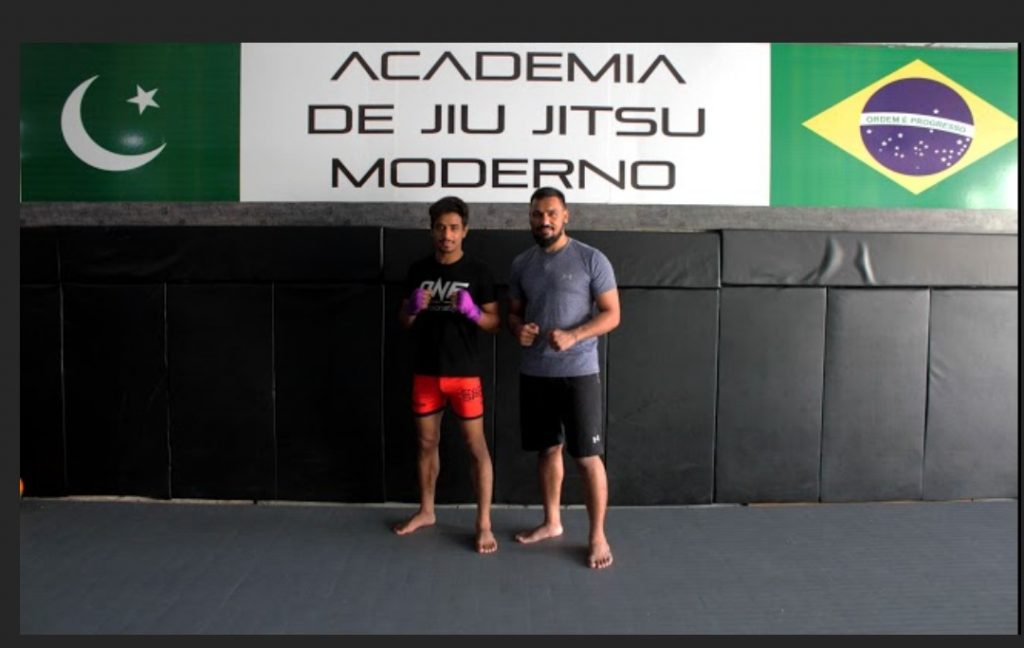 "There is a trend in Pakistan that every other individual is now claimed to be MMA fighter and have started own gym, which is ultimately highly harmful for the new fighters," Irfan said.
"There is immense talent in our country, it just needs right direction and smart coaching and within next few years, Pakistan will be among top MMA fighting countries," he concluded.
For more updates keep visiting allsportspk