The Nayza All Pakistan Junior National Tennis Championship 2021 was formally inaugurated at the PLTA-Punjab Tennis Academy, Bagh-e-Jinnah, Lahore.
Allsportspk Word Tracker: Gouf To Golf!
PLTA Secretary, Rashid Malik who is also the tournament organizer, thanked Rafum Group CEO Zahid Hussain for his generous support for tennis, which is helping the game flourish on National level. He added that, "The future of Pakistan tennis is bright but the need of the hour is that such sponsors like Rafum should step forward and take their corporate responsibility to support the game, which will help us prepare our players for junior international events like ATF and ITF."
Nayza All Pakistan Open Tennis Championship 2017
On Day 1, matches were also played in the different age categories and the top seeds advanced to the next round. The results were: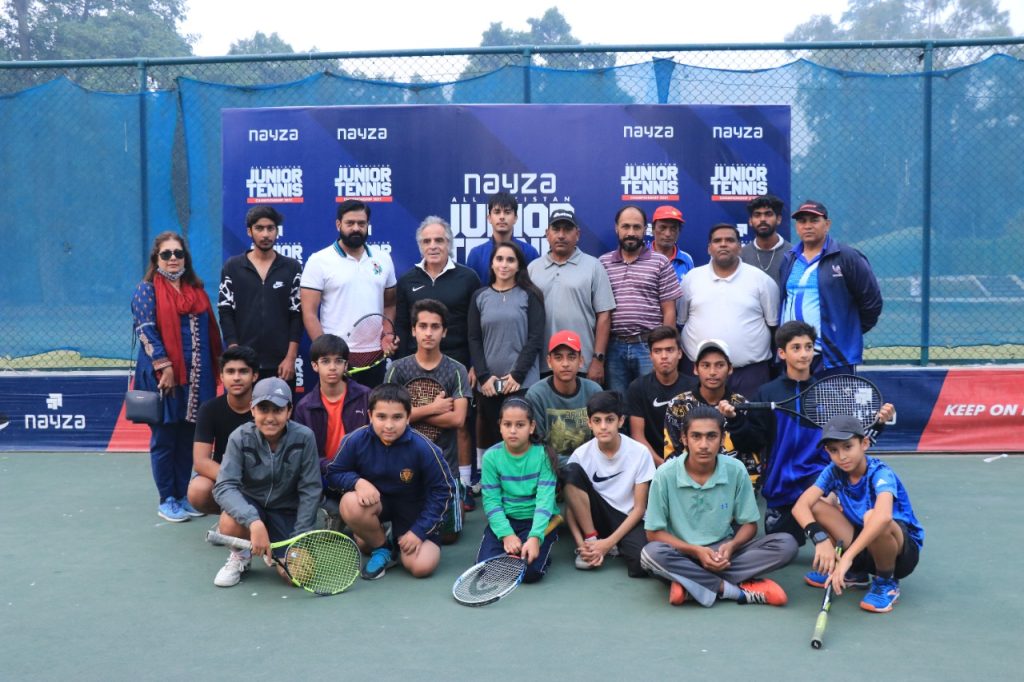 Boys U-18 Pre-Quarterfinals: Mahatir Muhammad beat Kashan Tariq 6-4, 6-1, Muneeb Majeed beat Arman Kamran 6-1, 4-6, 7-1(1), Shaeel Durab beat Shahzaib Zahid 6-3, 6-2, Zaeem Ghafoor beat Muhammad Ali 6-2, 4-6, 6-3 and Faizan Fayyaz beat M Talha Khan 6-0, 6-1.
T20 World Cup 2021 Complete Schedule
Boys U-14 Pre-Quarterfinals: Asad Zaman (McDonald's) beat M Sohan Noor 4-0, 4-0, Amir Mazari (Aitchison) beat Eesa Bilal 4-0, 4-0, M Talha Khan beat Nade-e-Ali 4-0, 4-0 and Ahtesham Humayun beat Nabeel Ali Qayyum 4-0, 4-0.