Aviator grabbed the Aquafina Polo Cup 2021 trophy after outpacing Zacky Farm by 6-4 in the main final played at the JP&CC-Jinnah Polo and Country Club ground. 
Aviator took an early lead in the first chukker and maintaines their supremacy till the fourth and last chukker, winning the match with a score of 6-4. Ahmad Bilal Riaz emerged as hero of the day from the winning side with a classic contribution of three tremendous goals while Mir Huzaifa Ahmed also played superb polo and banged in a brace and Lt Col Saleem Babboo converted one goal.
From the losing side, Nazar Dean Ali Khan played well and hammered a hat-trick while Hamza Khan scored one goal but their efforts were futile in the end.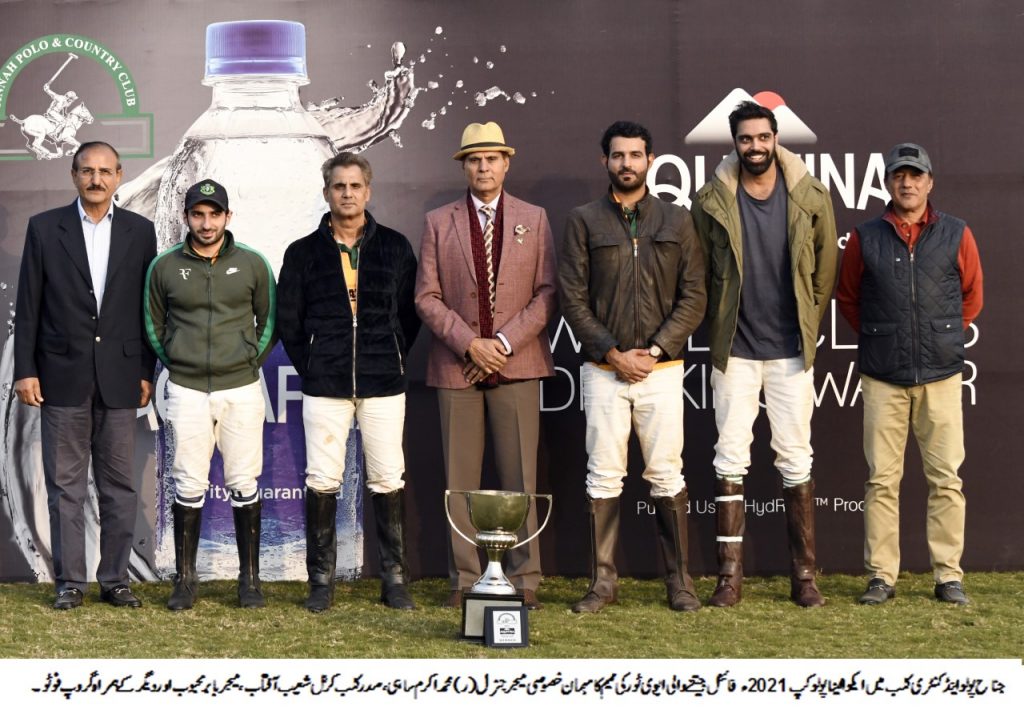 AFP-Athletic Federation of Pakistan, President Maj. Gen. (r) Akram Sahi as chief guest and distributed prizes and shields among the winners.