Pakistan-Punjab CM National Karate C'ship '19: Wapda Lifts Men & Women Titles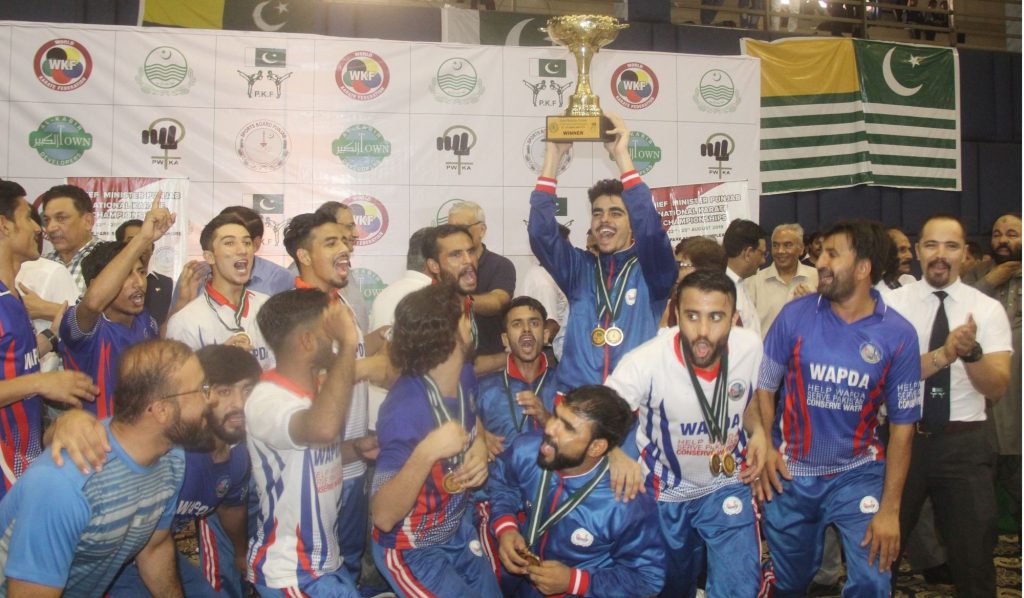 LAHORE: Wapda's Men and Women Karate teams with 155 and 190 points respectively emerged triumphant in Chief Minister Punjab National Karate Championship 2019 at Nishtar Park Sports Complex, Gymnasium Hall.
Male and Women Karatekas of Army finished runners up with 140 and 110 points respectively.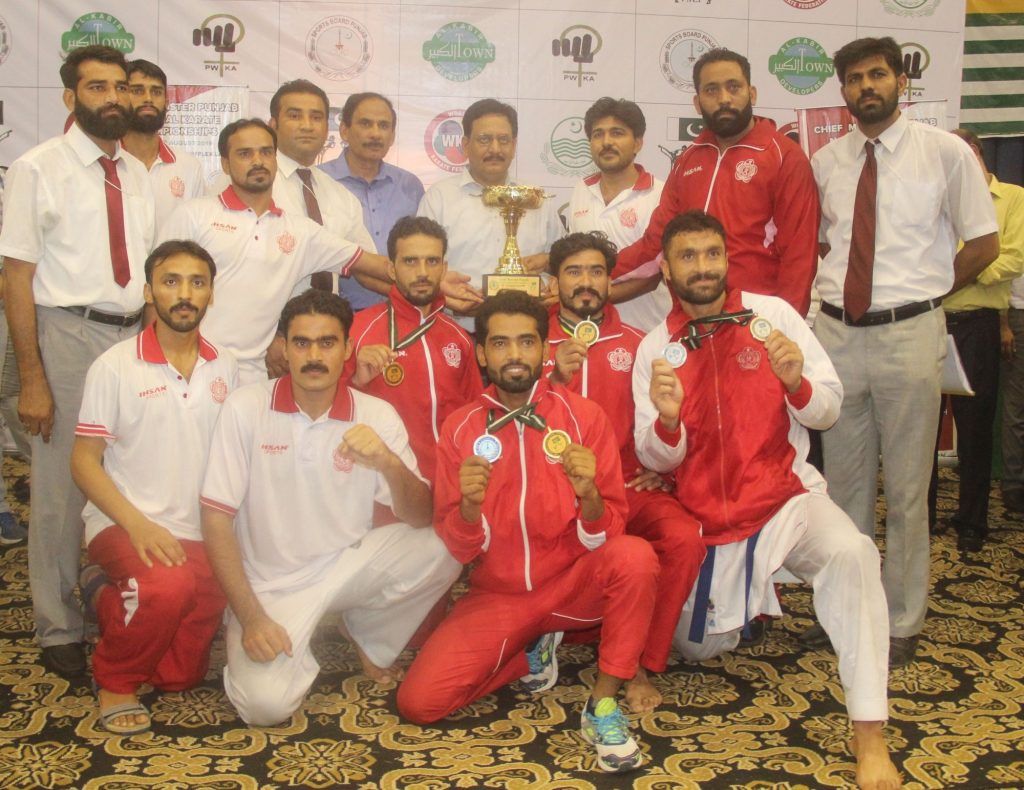 Asian gold medalist Karate star Saadi Abbas of Wapda won gold medal in men's below 75kg fight against HEC's Nadir. Wapda's Baz Muhammad outplayed M. Laftian of Army in above 84kg contest. Wapda's Naseer Ahmed and M Awais were declared winners in below 67 kg and below 84 kg fights respectively. KP's Murad clinched gold medal in below 55 kg fight.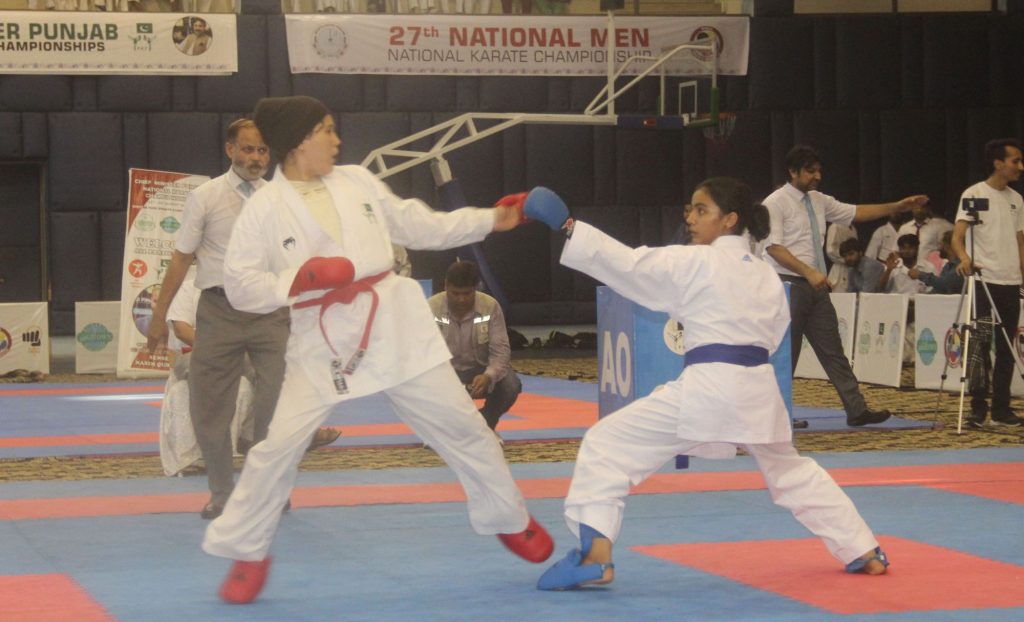 On the women' side, Wapda's Fakhar un Nisa, Kulsoom Hazara and Nargis were adjudged winners in below 55kg, below 68kg and above 68kg fights respectively. Railways Suraiyya also managed to win gold medal in below 61kg fight.  
Pakistan – Punjab CM National Karate C'ship 2019: Day 2; Wapda Dominates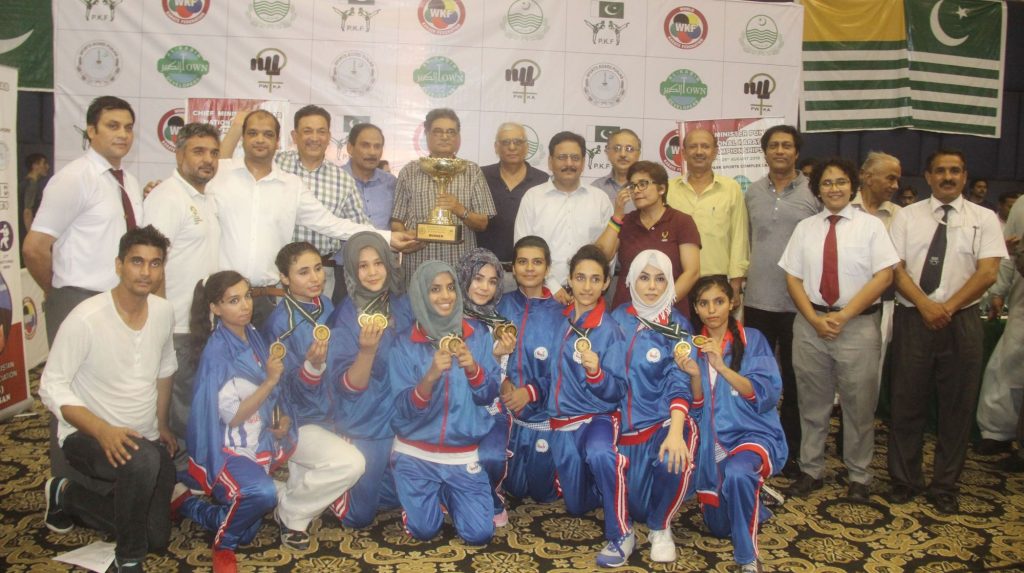 Team Positions
Men's
Teams Gold – Silver – Bronze – Points
Wapda 8 0 2 155
2. Army 1 7 1 140
3. Balochistan 1 0 5 60
4. Railways 0 1 6 60
5. KPK 1 1 2 35
6. HEC 0 1 3 25
7. Sindh 0 0 1 5
Women's
Teams Gold – Silver – Bronze – Points
Wapda 8 1 0 190
2. Army 0 5 4 110
3. Railways 1 1 4 65
4. HEC 0 1 3 40
5. Balochistan 0 0 3 25
6. Islamabad 0 0 3 10
7. Punjab 0 1 0 10
8. Sindh 0 0 1 5
For more updates keep visiting allsportspk