10th SIUS European Youth League – North Region Qualification 2018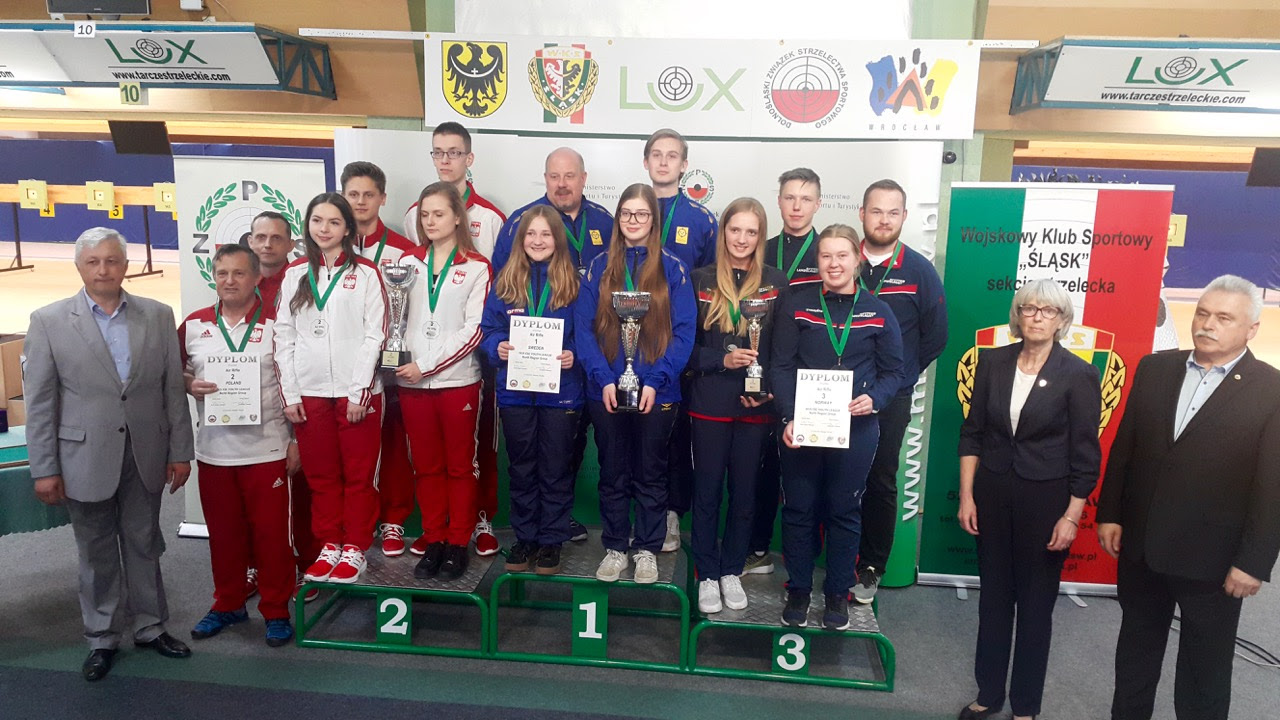 According to SIUS web information, 16 teams from the North Region entered for the 10th edition of SIUS European Youth League – EYL for young Air Rifle and Air Pistol athletes 14-18 years of age.
In 2018, 10 teams became eligible to take part in the Qualification in Poland, where they could compete for places in the European Final to be staged later this year in Finland.
For the Qualification event, 39 young athletes from 8 nations travelled to Wroclaw in Poland to compete in 4 matches each during 12-15 April 2018.
The competing Rifle teams were from:
Denmark
Finland
Norway
Poland
Sweden
The teams for the Pistol competition were from:
Estonia
Latvia
Lithuania
Norway
Poland
Teams Qualified for the FInal
For Rifle Final:
The Swedish Rifle team as in 2017, again performed exceptionally well and won all the 4 matches.
The team from Poland having won 2 matches also qualified.
The team from Norway also won 2 matches and qualifies.
For Pistol Final:
Both Poland and Latvia won 3 matches each in the Pistol competition and qualified for the Final.