Eighth time in succession, Egypt won the 10th WSF Women's World Junior Team Championship title by defeating No.2 seeds Malaysia 2-0 at Melbourne Sports Centres, Australia.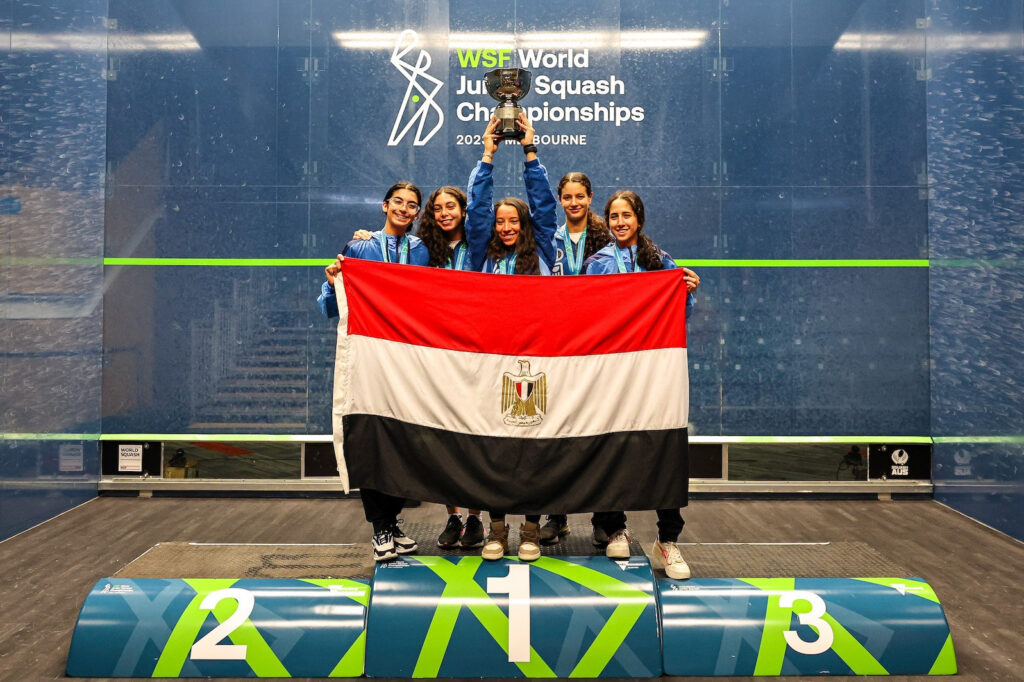 Malaysian team was into the finals with a desperate wish to revenge there loses to Egypt in the finals of the last two editions. And feeling that their chances were bright with the news that Egypt were without two players due to illness.
2022 WSF World Junior Squash Championship: Rowing Becomes First Dutchman To Win; Amina Fights…
The defending champions represented by Amina Orfi, Zeina Zein and Nadien El Hammamy were in the winning mode from the first match between Zein and Fayrouz Aboelkheir.
In the second match, Orfi was at her clinical best as she kept Azman at arm's length.
Finals Result
Egypt 2-0 Malaysia
Amina Orfi bt Aira Azman 3-0: 11-7, 11-8, 11-2 (34m)
Zeina Zein bt Sehveetrraa Kumar 3-1: 11-3, 11-5, 2-11, 11-0 (27m)
Nadien El Hammamy w/d Thanusaa Uthrian