The 1st Quaid-e-Azam Trophy Chess Championship was won by Sulaiman Ahmed Ashrafi and Noor Fatima Rashid. Along with the Quaid event the soft opening of the "ParkChess Club" concept was also done at F9 Park, Islamabad.
In the Professional category, NM Sibt Ali and Salman Ali Khan were second and third position holders respectively. While in the Women's and Under-14 categories, Raja Hattamur Rehman second and Hamza Zaka Mustafa stood third.
Professional Category Final Standings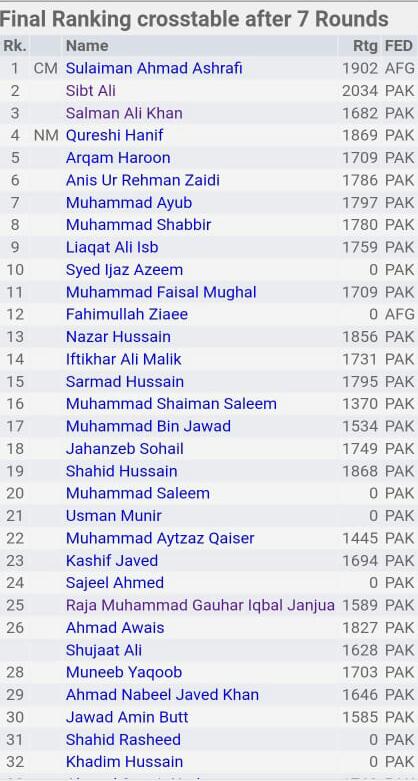 According to the organisers, 100 plus players participated in the Quaid-e-Azam Trophy Championship. The highlighting aspect was that the competition also included matches between the young and the experienced and renowned players pf Pakistan Chess circuit.
Deputy Commissioner of Islamabad Irfan Nawaz Memon alongwith the CFP office bearers distributed the prizes among the top ten players.
The Deputy Commissioner, Islamabad, re emphasised that the Chess club in F9 Park will be seriously activated with the chess activities being organized every Sunday.