2018 IAAF Race Walking Challenge: Chocho & Qieyang Won
The overall winners were Ecuador's Andres Chocho and China's Qieyang Shijie in the 2018 IAAF Race Walking Challenge.
The scoring system takes each athlete's three best marks from the series with points being awarded to the top 10 finishers in category A and B races and the top six finishers in category C races. Prize money is awarded to the top eight finishers at the end of the challenge. The athlete with the highest score wins US $25,000.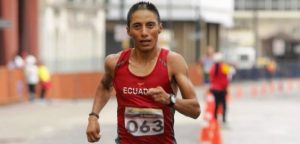 Final standings are:
Men
1. Andres Chocho (ECU) 25
2. Eider Arevalo (COL) 24
3. Lebogang Shange (RSA) 22
4. Diego Garcia Carrera (ESP) 22
5. Jose Leyver Ojeda (MEX) 18
Complete men's standings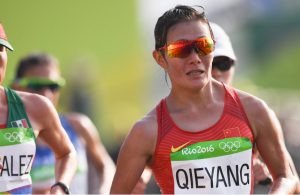 Women
1. Qieyang Shijie (CHN) 34
2. Erica de Sena (BRA) 23
3. Ines Henriques (POR) 22
4. Wang Yingliu (CHN) 18
5. Ana Cabecinha (POR) 15
Complete women's standings
The series concluded at the recent Taihu International Race Walking Competition, a three-day contest in which challenge points are awarded according to the overall final ranking after the three stages.
World champion Eider Arevalo was victorious in Suzhou and picked up 12 points, in comparison with the leader Chocho, who had amassed 25 points earlier after winning the 50km Monterrey race, the 20km win at the South American Championships and the 4th place finish in the 20km in Rio Maior.
South Africa's Lebogang Shange, finished third with 22 points, having won the Monterrey and the runner-up in Suzhou.
Since 12 years, this has been the closest finish in the men's Race Walking Challenge standings, with Chocho and Arevalo being separated by only one point and the first three by five points.
Have you heard of the famous proverb: "An apple a day keeps the doctor away" Well, if you want to top that up then making walking a habit will produce much better and effective results and will do wonders to your overall health.
For more updates keep visiting allsportspk