Murad Ali and Mahoor Shahzad clinched the singles titles of the All Pakistan National Ranking Badminton Tournament played in Bahawalpur 2022.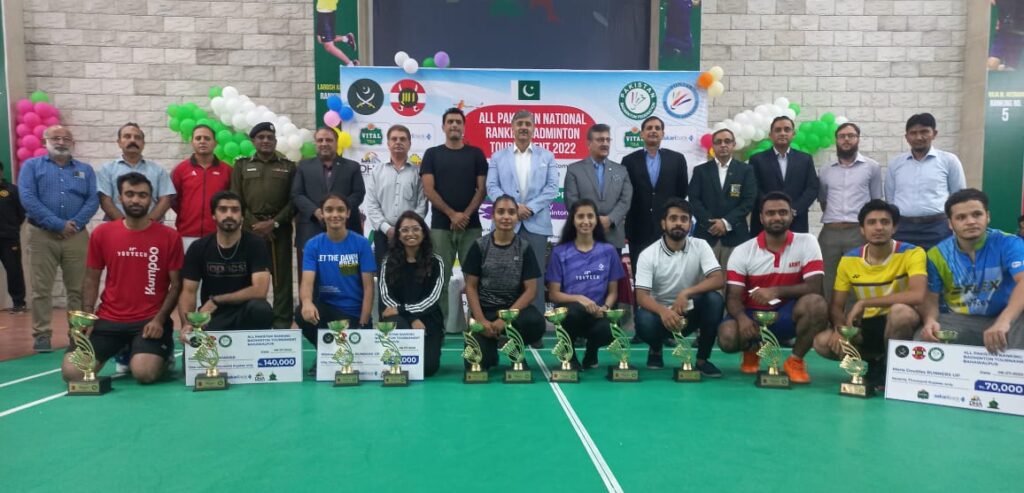 Raja Muhammad Hasnain and Raja Zulqarnain Haider won the Men Doubles title and Mahoor Shahzad and Ghazala Siddique took the Women double title.
The final results were as appended below:
Men Singles
Murad Ali (KP) beat Irfan Saeed (Wapda) by 21-17, 22-20
Women Singles
Mahoor Shahzad (Wapda) beat Ghazala Siddique (Wapda) by 21-13, 21-18
Men Doubles
Raja Zulqarnain Haider (Wapda) & Raja Muhammad Hasnain (Army) beat Abuzar Rasheed & Yasir Ali (HEC) by 21-17, 21-15
Women Doubles
Mahoor Shahzad & Ghazala Siddique (Wapda) beat Ammarah Ishtiaq & Rosheen Ijaz (Sindh) by 21-5, 21-4
Lt. Gen. Khalid Zia was the chief guest and distributed cash prizes worth Rs 1.5 million and trophies amongst the finalists. It was also announced that the tournament will be conducted annually in Bahawalpur with collaboration of Pakistan Badminton Federation.