On the opening day, all the seeded players conveniently advanced to the next round without being put to a test by their adversaries in the first round of Men's Singles of 34th Federal Cup National Ranking Tennis Championships at S. Dilawar Abbas, PTF Tennis Complex, Garden Avenue, Islamabad.  
The second round matches will be held on Wednesday 8th December 2021.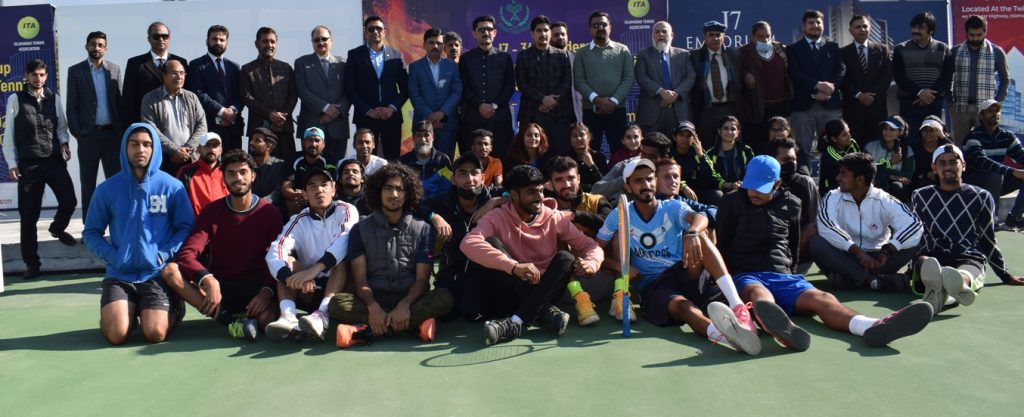 Following are the results:

Men's Singles (Main Draw 1st Round)
Aqeel Khan beat Jibran-ul-Haq 6-3 6-0; Saqib Hayat beat Faizan Fayyaz 6-1 6-3; Ibrahim Umer beat Kamran Khan 6-1 6-3; Barkatullah beat Ijaz Ahmed 6-3 6-1, Heera Ashiq beat Ahmed Kamil 6-0 6-3; Nalain Abbas beat Jabir Ali 6-1 6-2; Mahatir Muhammad beat Asad Ullah 6-3 7-6(3); Yousaf Khalil beat Abdul Hanan Khan 6-0 6-2; Mudassar Murtaza beat Sami Zeb Khan 6-3 6-2; Talha Bin Asif beat Aqib Hayat 6-1 6-0; Ahmad Asjad Qureshi beat Shaheen Mehmood 7-6(4) 6-2; Muhammad Shoaib beat Abbas Khan 6-0 6-0; Ahmed Chaudhry beat Nofil Kaleem 6-1 6-1; Hasheesh Kumar beat Israr Gul 6-4 6-1; Ahmed Babar beat M.Waqas Malik 6-3 7-6(6), Muhammad Abid beat M.Usman Ejaz 6-1 6-2.

Ladies Singles (Main Draw 1st Round)
Hania Navid beat Zahra Sulman 6-1 6-2; Nida Akram beat Tooba Babar 6-1 6-0; Kainat Ali beat Zahra Khan 6-0 6-0.