ISLAMABAD: At the close of the second day in this three days, 3rd Pakistan Ladies Amateur Golf Championship, in progress at the exquisite Islamabad Golf Course, the overnight leader Sarunchana Rattanasin of Thailand maintained her position on top of the leaderboard with a two rounds aggregate score( 67 +77 ) 144. She was closely followed by her country mate Janlita Aungunsee who ended the two rounds with an aggregate score of (72+74)146. In this way Janlita managed to reduce the five stroke lead of the first day to two and one can expect a frightening competition for supremacy on the final day between these champions from Thailand.
Earlier the second day started with a dignified and admirable Flag hoisting ceremony and group photo of the participating golfers. Before the start of game ceremonial inaugural shot was hit by Mrs Dr Asma Afzal Shami – Chairperson Committee for promotion of Ladies Golf in Pakistan. Souvenirs sponsored by L'oreal were presented to all the players before the start of the game.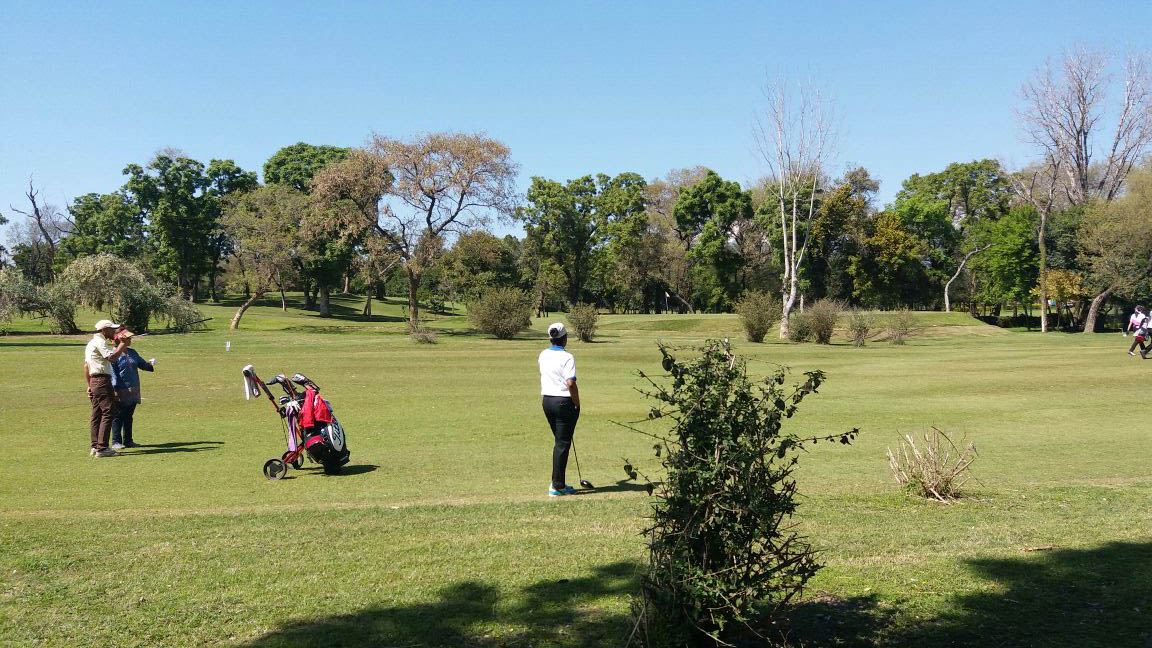 After the second round concluded, yesterday, top four positions were being maintained by International Golfers who have adapted well to the Islamabad Golf Course which is full of challenges.Weatherwise the second day was a hot one and because of strong breeze the golfing abilities of participating golfers were subjected to a tough test. Besides the two top ones, others in line are Sonia Akhter of Bangladesh at a two days aggregate gross score of 160 and her country mate Liza Akhter is also a placed at the same score of 160. Hamza Amjad of Kamra is at 163 and Ghazala Yasmin of Garrison Lahore at 165.
Allsportspk Images – 3rd Pakistan Ladies Amateur Golf Championship Day 2
In the Silver Category:
Ms Naghmana Atif of KGC was leading with a score of gross 87 and followed by DSP Shahzadi Gulfam of Lahore Garrison with a score of Gross 87. In net Category Ms Marina Khan of KGC was leading with a net score of 1 over par 73 followed by Ms. Tehmina Rashid of IGC at net 8 over.
In the Bronze Category:
Mrs Farnaz Bajwa of MGGC was leading in the gross category with a score of 93 gross and 2nd position so far was being held by Mrs Aisha Moazzam of Lahore Gymkhana with a score of 97 gross. Leading player in Net was Suhung of IGC with a score of 9 under par over and so far 2nd position is a tie on 2 over par by Ms Momina Tarar and Ms Attia Anjum.
On Sunday,  will be the Final day of the Championship with ladies playing for the title in all 3 categories. In addition, there will be an Invitees Golf played in Texas Scramble format.
For updates regularly visit: Allsportspk