LAHORE: The 4th Alam Al Khayal Junior National Ranking Tennis Tournament 2020 commenced at the Punjab Tennis Academy Bagh-e-Jinnah.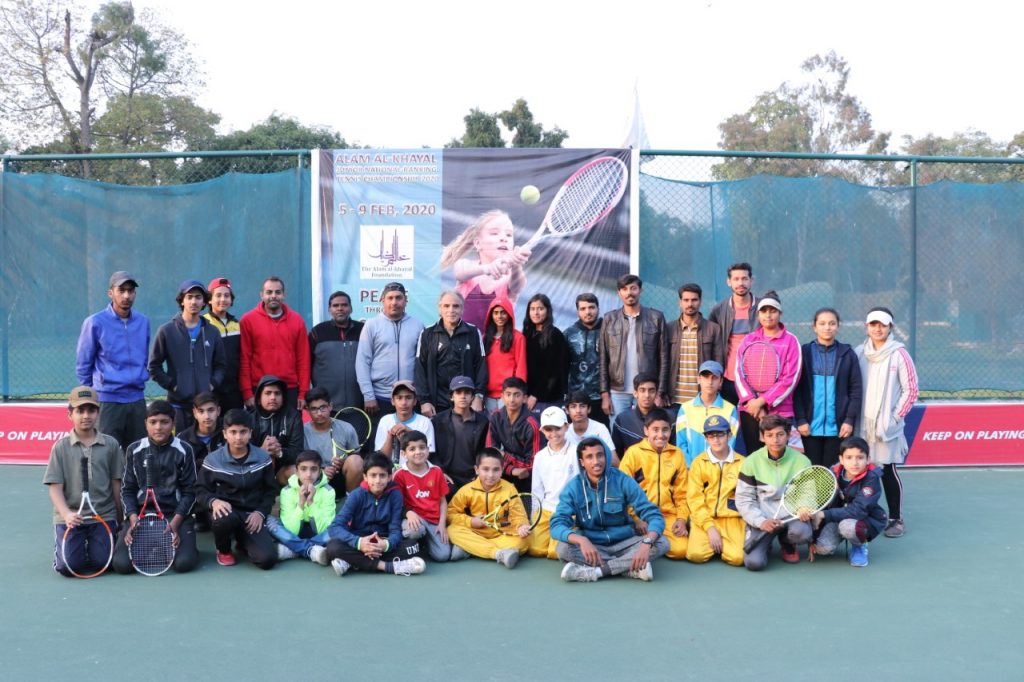 In total 14 matches were played on the opening day in the boys U-18 and U-16 singles and U-18 doubles categories. 
In U-18 singles first round, Jabir Ali beat Sherhan Salim 7-6, 2-6, 6-3, Hussnain Ali beat Ibrahim Anjum 6-2, 6-4, Abdullah Anjum beat Tauheed Awais 6-1, 6-3, Ahtesham Arif beat Yahya Musa Luni 6-0, 6-2, Ahmad Amir beat Musa Haroon 6-4, 6-3, M Yahya Nawaz beat Ali Qayyum 6-2, 6-1 and Ahmer Saeed beat Khizer Mehboob 7-5, 6-3.
In U-16 first round, Asad Zaman beat Arman Kamran 6-3, 7-5 and Shaeel Durab beat Ahmad Nael 7-5, 6-2. 
In U-18 doubles quarterfinals, Farman Shakeel/Ahtesham Arif beat Jabir Ali/Khizer Mehboob 4-1, 4-0, Zain Chaudhry/Ifham Rana beat Zaeem Ghafoor/Abdullah Anjum 4-0, 4-2, Faizan Fayyaz/Nalain Abbas beat Tauheed Awais/Fakhar Zaman 4-0, 4-0 and Shaeel Durab/Hamza Jawad beat Sameer Ahmad/Ahmer Saeed 4-5, 4-2, 11-9.
On Friday, 7th February the pre-quarterfinals of U-18, U-16, U-12 and Semi-finals of U-18 doubles will be decided at the PLTA Courts.