Twin cities-Rawalpindi and Islamabad saw an energising 6th Urtasker Football Championship, which the Jhelum Stallion won on penalty kicks basis.
The Jhelum Stallion penalty score was 2-1 against The Markhor team.
There were 12 pool matches among 8 teams, which besides the two finalist teams included: Pindi Badshah, Black Panther, Digital Squad, New Yorkers, Urtasker Hawks, and Urtasker United.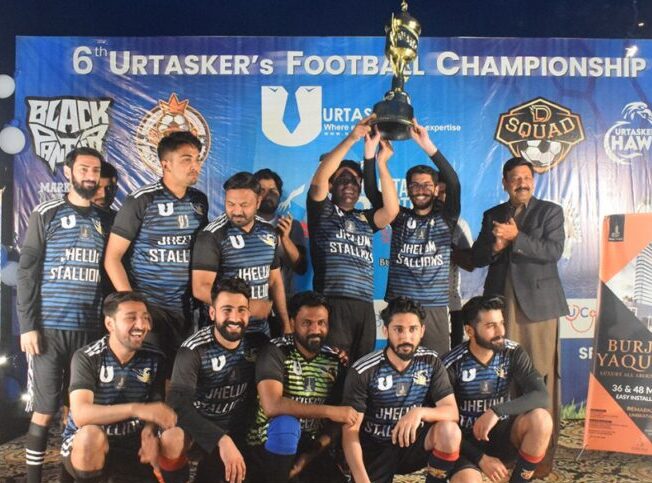 Championship Final and Semi-final Results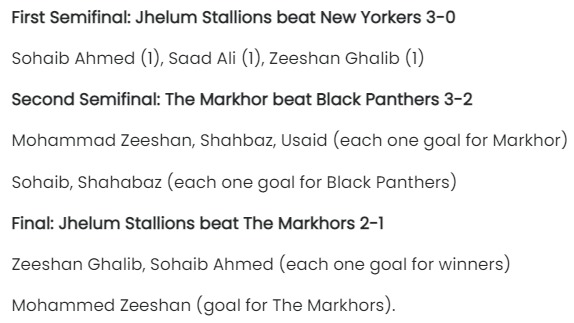 Championship Pool Results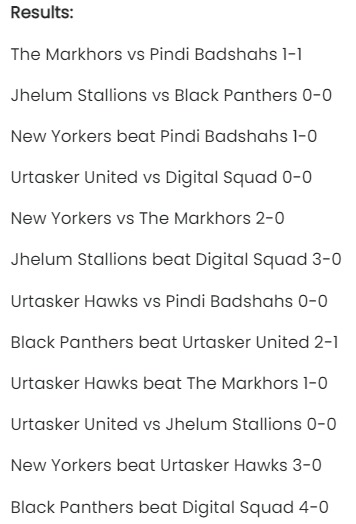 The event was sponsored by Burj Yaqub Jhelum, and in collaboration with World Group & Leisure Leagues.