Allsportspk Memorable Images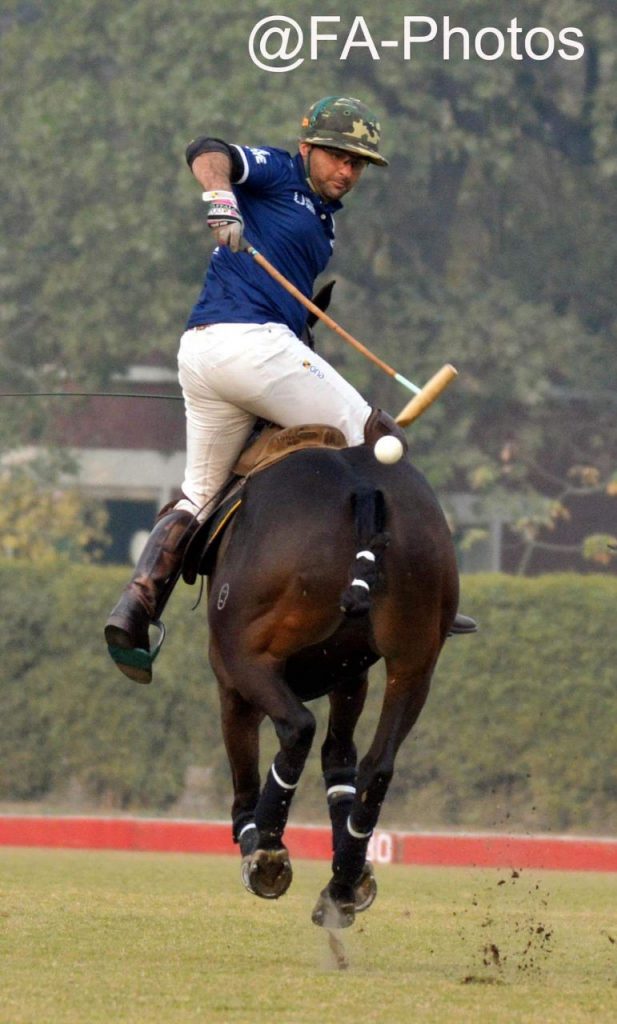 It is a challenge for a photographer to capture a truly great shot for which timing, angle, skills and spontaneous action is essential. These elements combine to create the potential for some truly memorable images such as this one, which was skillfully taken by Mr. Mohammad Fawad Asghar during the finals of the December Polo Cup 2017 at Lahore Polo Club.
This Allsportspk Memorable Image captures Hissam Hyder who elegantly plays an unorthodox polo shot by swirling his body cum stick towards the ball which is coming towards the gracefully galloping Argentinian horse – Maria Jose. While doing so Hissam in a rather awkward position tries to connect with the ball using his organizational skills and tactical powerness.
For updates regularly visit: Allsportspk