Islamabad Club Junior Polo emerged victorious, defeating Dubai Polo and Equestrian Club with a close score of 6-5 in the second match of the two-match series held at the Islamabad Club polo ground.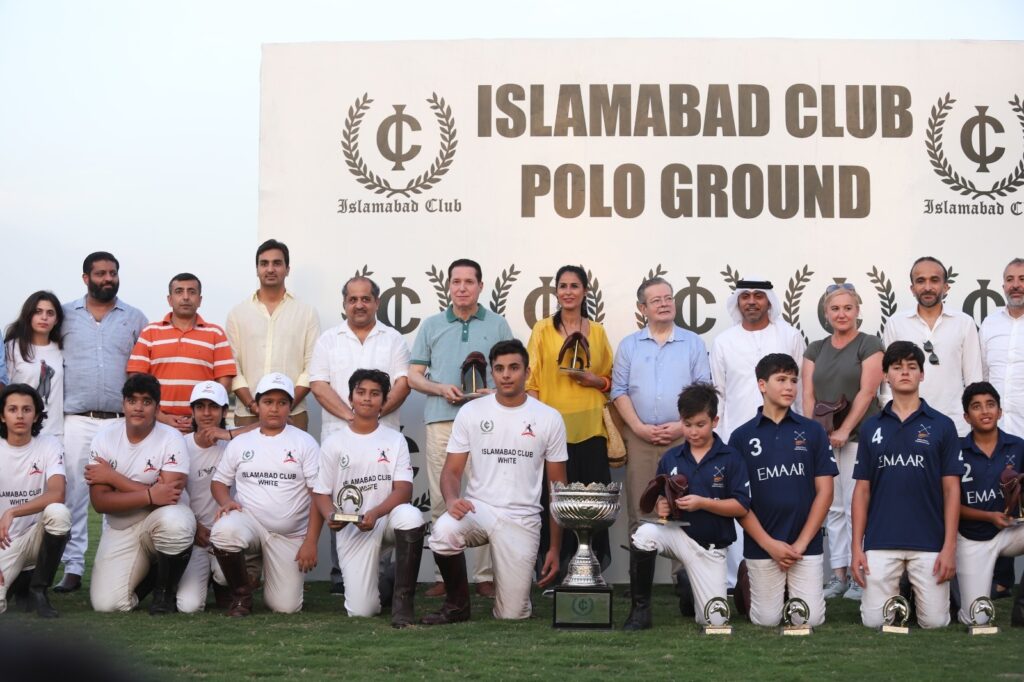 The series commenced with a 4-4 draw in the first match, setting the stage for an intense battle. The second match began with both teams converting one goal each in the first chukker, resulting in a 1-1 tie. Islamabad Club then displayed their dominance in the second chukker, scoring two impressive goals to establish a 3-1 lead.
Maintaining their supremacy, Islamabad Club continued their success in the third chukker by converting two more goals, securing an unassailable 5-1 lead. However, Dubai Polo & Equestrian Club made a strong comeback in the fourth and final chukker, firing in four fabulous goals to equalize the score at 5-5. In the dying moments of the match, Islamabad Club clinched victory with a match-winning goal, winning the encounter by a narrow margin of 6-5.
The visiting team from Dubai comprised players Hassan Al Abbar, Ayden Al Ahmed, Charlie Matthews, and Harmes Werle, with Lisa Mathews as the team manager and Jan Azam as the team coach. The Islamabad Club Polo Team showcased their skills with Chengiz Khan Leghari, Akbar Aurangzeb, Saad Mirza, Muhammad Ali Malik, Hashim Waheed, and Saim Abbas as their members.