Remington JPF won the U-19 Junior Polo Championship 2023 title for the third time in a row after thumping Team Raptors by 7-4 in the final played at the Jinnah Polo Fields, Lahore.
Rising polo player Basel Faisal Khokhar performed exceptionally well from the winning side and smashed in five fabulous goals while Ibrahim Sultan and Faris Nuruddin contributed with one goal each.
3rd U19 Junior Polo Championship-Final 2022: Remington JPF Victorious; Turab Excels
For Team Raptors, Ibrahim Ali hammered a hat-trick of goals while Mustafa Fahad converted one goal for Team Raptors.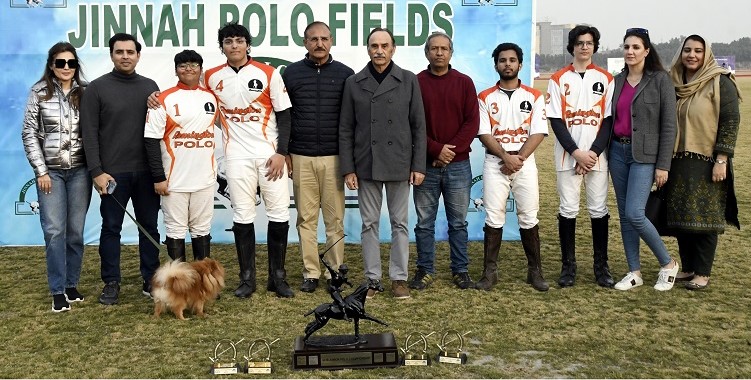 Speaking to the media at the closing ceremony, Captain Remington JPF Basel Faisal Khokhar said: "My parents have given me the opportunity to play polo at every level due to which I have won this honour and the title. I am very delighted and excited with this title victory and I am eager to win more titles."
The U-19 Junior Polo Championship, which is a calendar event of the PPA-Pakistan Polo Association, was participated by three teams out of which Raptors and Remington JPF qualified for the finals.
Former polo legend Irfan Ali Hyder distributed the prizes and awards.