A brief overview of all major sports happenings from around the world during the past 24 hours. Allsportspk Weblishing Time: 22:00 PST, 17:00 GMT.
Netball
New Zealand's Maria Folau Announces Retirement
Maria Folau, the world-cup winning shooter for New Zealand announced her retirement from netball.
Folau played her last match in October against Australia after making 150 appearances for her national team.
The 32-year-old shooter has had a distinguished career marked with the July 2019 World Cup victory and two gold medals at Commonwealth games.
Cricket
Usman Shinwari Ruled Out Of The 2nd Test
Pakistani fast-bowler Usman Shinwari was rushed to the hospital due to high fever and infection just two days before the second test against Sri Lanka in Karachi.
According to media reports, Shinwari is in stable condition but will miss the second test scheduled to start from Thursday, 19 December.
Yasir Shah is most likely to replace Shinwari in the second test although no official announcement in this regard has been made as of yet.
Baseball
Pirates Add Catcher Luke Maile To The Squad
The Pittsburgh Pirates have taken catcher Luke Maile on board for a one-year term as per an official statement by the US baseball team on Tuesday.
Maile is the final addition to the 40 strong Pirates' squad who were desperately looking for a catcher ever since Elias Diaz declined the offer.
Maile who made his debut in 2015 with Tampa Bay has had an average run in his five-year tenure with 10 home runs and 60 RBIs accumulated across 215 matches.
Football
Pogba's Return To Man United Deferred
Paul Pogba will not be returning to the Manchester United for the upcoming match due to slow recovery in calf injury he had encountered in September, manager Gunnar Solskjaer announced on Tuesday.
Solskjaer told media that Pogba will be able to join the first Man United team by the end of this month but will not be able to participate in the upcoming match against Colchester United on Wednesday.
Motorcycling
Andrea Lannone Suspended
Aprilia MotoGP rider Andrea Iannone has been handed a provisional suspension by the International Moto Federation (IMF) after failing a routine dope test.
Iannone was tested positive for a banned substance in the sample collected on 3 November at Malaysian Grand Prix and the governing body found the quantity of banned substance way above the allowed levels.
Iannone still has the chance to appeal the suspension and can ask for a second sample to be tested.
Women Cricket
England Beat Pakistan By 29 Runs In 1st T20I
England took 1-0 lead in the three-match T20I series by beating Pakistan by 29 runs in the first match on Tuesday at Kuala Lumpur Stadium, Malaysia.
Pakistan was bowled out for 125 in 18.4 overs chasing England's 154. Even Bisma Maroof's hard-earned 60 was not enough to support an otherwise dismal batting performance by the green shirts.
The second match has been scheduled for Thursday.
MMA
Conor McGregor's Coach Confident Of 'A Fierce Comeback'
Owen Roddy, the striking coach for Conor McGregor is confident that former world champion will return to his form in the upcoming welterweight clash against Donald Cerrone on January 18.
McGregor has been outside the cage ever since facing a humiliating defeat at the hands of Khabib Nurmagomedov back in November 2018.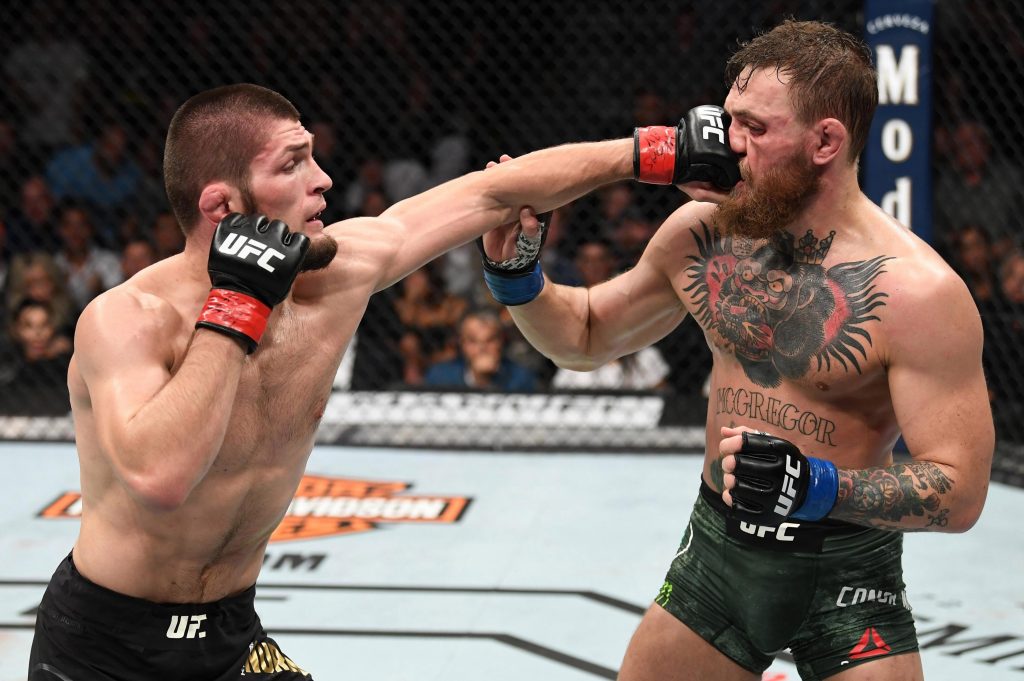 Meanwhile, Nurmagomedov has also been gearing up for an important bout against Tony Ferguson to determine the world lightweight champion scheduled for April 2020.
For more updates keep visiting allsportspk