Asian Rugby C'ship  Division III-C '19: Uzbekistan Vs Pakistan Matches In Lahore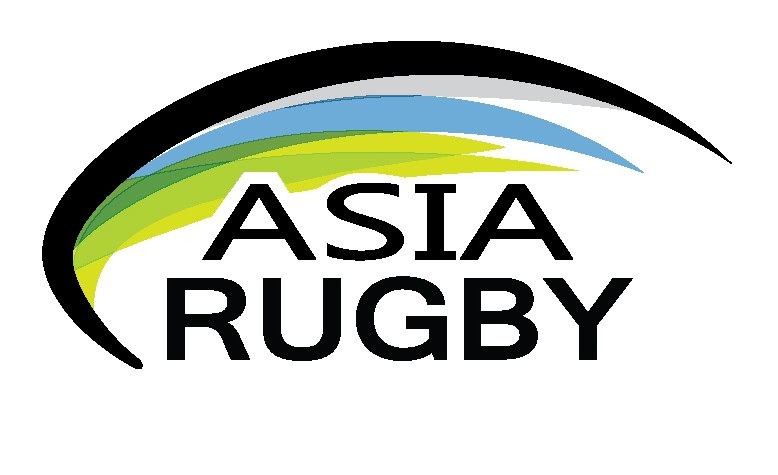 Uzbekistan 15side Rugby team will reach here at Lahore on Saturday 27th April 2019 for playing Asian Rugby Championship Div III-C 2019.
According to the Chairman of Pakistan Rugby Union, Mr. Fawzi Khawaja, the Uzbek Rugby team will play two 15 side test matches in Pakistan. This has been possible as Asian Rugby, Pakistan had requested to host this Asian Rugby Championship for DIvision III-C.
As per the schedule the two matches will be held at at Pakistan Rugby Academy Lahore Cantonment as follows:
First match will be held on 28th April 2019 at 4.00 pm.
The 2nd match of series will be held on 1st May 2019 at 4.00 pm.
The Pakistan 15 side team consisting of 30 players includes:
Kashif Khwaja – Captain.
From Islamabad: Hammad Safdar, Ali Khan, Dawood Shah, Ibraheem Khan and Mozeez Shah.
From Wapda: Saad Arif, Ali Shahid, Daud Gill.
From Multan: Khawar, DHA Sher Ali, LRFC Ahmed Waseem, Faisal Aslam, Saim, Muhammad Aqib and Sufian.
From Lahore Hawks: Muhmmad Waqas, Muhammad Afzaal, Muneeb Iftikhar, Ali Hyder;
From Pakistan Army: Nasir Mehmood, Shahid Mehmood, Waqar Younis, Muhammad Waqas, Muhammad Haroon, Zahid Iqbal, Israr Ahmed, Anjum Sajjad, Mumtaz Ahmed and Khalid Mehmood.
The Pakistan team managment includes:
Head Coach – Shakeel Ahmed Malik.
Manager – Muhammad Abdullah.
Physio – Dr. Mohsin Aziz.
لاہور: پاکستان میں انٹرنیشنل رگبی کی واپسی، ازبکستان کی 15 سائیڈ رگبی ٹیم ہفتہ 27 اپریل کو ایشین رگبی ڈویژن تھری چیمپئن شپ ڈویژن تھری سی کھیلنے کیلئے لاہور پہنچے گی۔ پاکستان رگبی یونین کے چیئرمین فوزی خواجہ کے مطابق ٹیم اپنے دورہ پاکستان کے درمیان دو 15 سائیڈ ٹیسٹ میچز کھیلے گی۔
پہلا میچ 28 اپریل بروز اتوار کو سہ پہر چار بجے پاکستان رگبی اکیڈمی لاہور کینٹ میں جبکہ دوسرا میچ یکم مئی بروز بدھ کو سہ پہر چار بجے پاکستان رگبی اکیڈمی لاہور کینٹ میں ہوگا۔ فوزی خواجہ کے مطابق پاکستان ٹیم نے دو ماہ کے کیمپ میں کافی محنت کی ہے اور لڑکے بھرپور فٹ اور امید ہے کہ ازبکستان کی ٹیم سے زبردست ایشین چیمپئن شپ کے مقابلے ہوں گے۔
پاکستان رگبی یونین کے ہیڈ کوچ شکیل احمد نے چیئرمین فوزی خواجہ ، صدر چودھری عارف سعید اور دیگر کی مشاورت سے تیس رکنی پاکستانی سکواڈ کا اعلان کیا۔ پاکستان کے تجربہ کار 15 سائیڈ رگبی کھیلنے والے پاکستانی کھلاڑی کاشف خواجہ(اسلام آباد) کو پاکستان ٹیم کا کپتان مقرر کیا گیا ہے۔
دیگر کھلاڑیوں میں اسلام آباد سے حماد صفدر، علی خان، داؤد شاہ، ابراہیم خان اور معیز شاہ ، پاکستان واپڈا سے سعد عارف، علی شاہد اور داؤد گل، ملتان سے خاور، ڈی ایچ اے رگبی کلب سے شیر علی، لاہور رگبی فٹ بال کلب سے احمد وسیم، فیصل اسلم، صائم، محمد عاقب اور صفیان ، لاہور ہاکس رگبی کلب سے محمد وقاص، محمد افضال، منیب افتخار، علی حیدر، پاکستان آرمی سے ناصر محمود، شاہد محمود، وقار یونس، محمد وقاص، محمد ہارون، زاہد اقبال ، اسرار احمد، انجم سجاد، ممتاز احمد اور خالد محمود شامل ہیں۔
پاکستان رگبی ٹیم کے ہیڈ کوچ شکیل احمد ملک جبکہ مینجر محمد عبداللہ ہیں۔ مہمان ٹیم 26 کھلاڑیوں اور تین آفیشلز پر مشتمل ہے جن کے ہیڈ آف مشن ٹیم مینجر شوکرک ہیں۔ 

For more Updates keep Visiting allsportspk