Breaking 400m Hurdles: Dalilah Muhammad Breaks World Record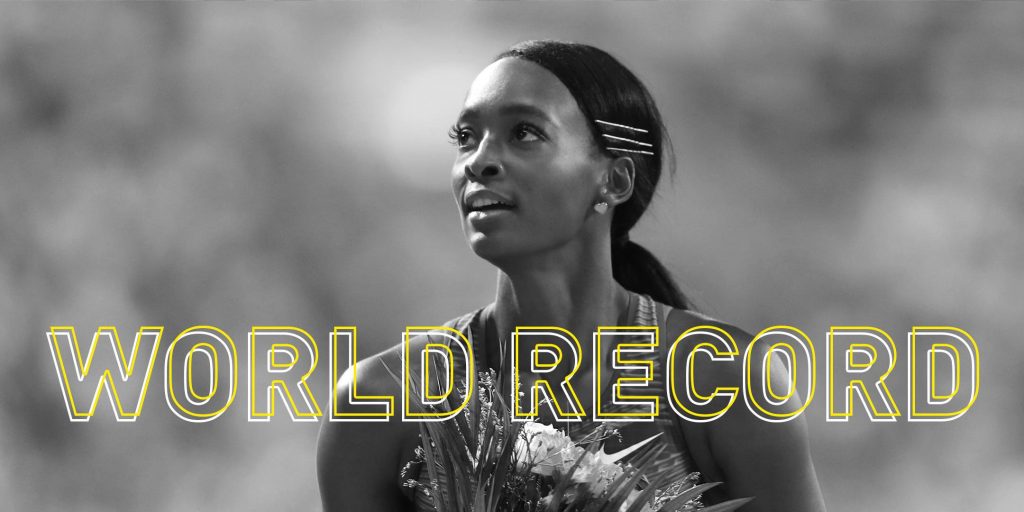 IOWA, USA: Dalilah Muhammad broke the 400m hurdles world record at the US Track and Field Championships in Des Moines, Iowa.
Dalilah Muhammad, the USA gold medalist from Rio de Janeiro Olympics, clocked 0.14 better at 52.20, and set the new world record.
The broken record set in 2003, is of 52.34, which was set by Yuliya Pechonkina of Russia.
Dalilah in state of shock commented that her trainer said that the record is there and all I had to do was to prove it.
Despite patches of water in the Drake Stadium due to a spell of rain, the 29-year-old Dalilah was at high pace from the beginning and in the final stretch, she was clearly ahead of Sydney McLaughlin.
The second position went to McLaughlin with 52.88 timing and third place to Ashley Spencer with 53.11.
For more updates keep visiting allsportspk